Happy New Year!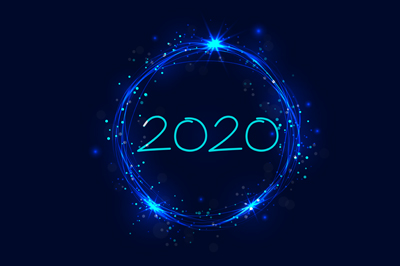 On behalf of the Bryn Mawr Hospital family we wish you a healthy, happy and fulfilling New Year!
Throughout 2019, with support from dedicated donors, volunteers and the entire Bryn Mawr Hospital team, we experienced many successes in patient care and satisfaction, physician recruitment and implementation of the latest medical technology and techniques—all right here in your "backyard." We are already looking forward to another year of providing the excellent care you expect from your hospital partner. In 2020, Bryn Mawr Hospital will continue expanding the patient-centered health care for which we are known, ensuring that every patient feels seen and heard.
Warmest wishes,
Andi Gilbert, President, Bryn Mawr Hospital
and the Bryn Mawr Hospital Foundation team
---
Bryn Mawr Hospital overall rating achieves top performance: Patient satisfaction scores in the top 10% of hospitals across the nation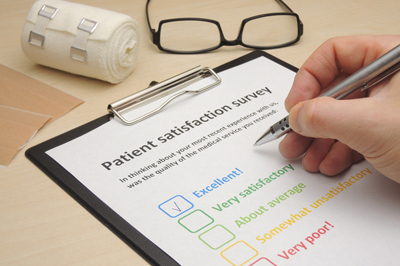 We are thrilled to announce that Bryn Mawr Hospital has achieved the top 10th percentile nationally for overall rating of the hospital! This rating is provided by the Hospital Consumer Assessment of Healthcare Providers and Systems (HCAHPS) survey, which is the standardized, publicly reported survey of patients' perspectives of hospital care.
There are three broad goals that shape the HCAHPS. First, the survey is designed to produce data about patients' perspectives of care that allow objective and meaningful comparisons of hospitals on topics that are important to consumers. Second, public reporting of the survey results creates new incentives for hospitals to improve quality of care. Lastly, public reporting serves to enhance accountability in health care by increasing transparency of the quality of hospital care provided in return for the public investment.
Since the launch of Epic, Main Line Health's electronic health records system, the hospital's overall patient satisfaction score has been steadily climbing. We are excited to share this news with our donors and community members, which reaffirms your support of Bryn Mawr Hospital.
---
Devon Horse Show and Country Fair supports behavioral health at Bryn Mawr Hospital with 2019 gift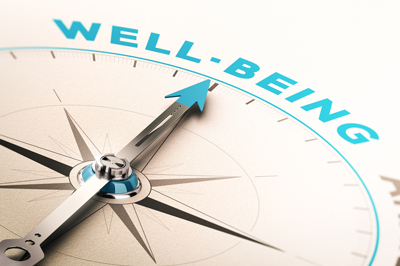 Devon Horse Show and Country Fair's Board of Directors and volunteers gathered at Bryn Mawr Hospital on Friday, December 6, 2019 to present their annual gift to the hospital. This year's generous contribution of $375,000 is a payment towards Devon's historic and generous new pledge of $2 million that will directly benefit the hospital's Inpatient Behavioral Health Unit. Throughout our century long philanthropic partnership, Devon has stood ready to ensure the Hospital is able to meet the health needs of our community, and DHSCF understands the vital need for further expanding mental health services in our area.
In the United States, a large and growing number of people are impacted by mental illness. Over 43 million Americans (approximately one in five adults) are living with a behavioral health problem. The need for high-quality, compassionate treatment has never been greater. In fact, recent community health surveys conducted by Main Line Health illustrate that mental health care is an unmet and growing health need and one of the most pressing issues impacting our communities' health.
Main Line Health currently offers a wide array of behavioral health care programs and services for individuals struggling with psychiatric conditions, mood disorders, substance abuse, addiction and other issues. Within this range of mental health care options, Bryn Mawr Hospital provides a 20-bed Inpatient Behavioral Health Unit for the system. Given the breadth of this national crisis, however, Main Line Health and Bryn Mawr Hospital recognize the need to expand and do more. Devon's impactful support of this crucial clinical resource will help us to broaden our behavioral health offerings and, once again, demonstrates their continued dedication to the health of this community.
Visit our website for information on behavioral health services across Main Line Health and to learn more about Bryn Mawr Hospital's Inpatient Behavioral Health Unit.
---
Educational opportunities thrive at Bryn Mawr Hospital thanks to philanthropy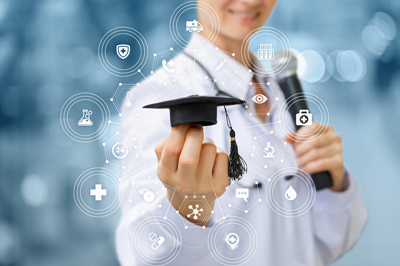 As a teaching hospital, our medical staff keep on top of the latest treatments and innovative techniques, then share their expertise with colleagues both here at the hospital as well as regionally and nationally. This legacy of education has been a part of our institution for generations. One tried and true avenue for providing continuing education opportunities is through lectures, and many donors over the years have chosen to support annual lectureships for Bryn Mawr Hospital staff.
The Dr. Louise Fitzpatrick Lecture in Nursing Endowment Fund was established in 2016 through a generous gift from Dr. and Mrs. J. Brien Murphy, in honor of Dr. Fitzpatrick's extraordinary legacy of contributions to the nursing community, locally and globally, throughout her career. Dr. Louise Fitzpatrick, EdD, RN, FAAN, also served as the Connelly Endowed Dean and Professor of Nursing at the College of Nursing, Villanova University and many of their nursing students attend this lecture each fall. This lecture, focused on nursing education, is held annually in support of Bryn Mawr Hospital nursing staff and nurse leaders.
The Joseph A. Wagner, MD Cardiac Education Endowment Fund was established in 2004 by Dr. Wagner's widow, Bernice, and her three sons, Ted, Bob and Jeff. It was Bernice and her sons' desire to honor their husband and father's memory by creating a legacy to support continuing medical education in cardiology at Bryn Mawr Hospital. Numerous memorial gifts from members of the Wagner family, former colleagues and friends support this fund which will continue to sustain this lectureship in perpetuity.
The VanderVeer Lecture was established in honor of Dr. Joseph B. VanderVeer, a physician at Bryn Mawr Hospital from 1946-1994 who also served as the chief of cardiology. In the late 1970s and 1980s, Dr. VanderVeer was also the president of the Kynett Foundation which supported cardiovascular research and teaching. During that time, Kynett funded the expansion of the hospital's Coronary Care Unit and created the Joseph B. VanderVeer, MD Cardiovascular Fund which continues to support this annual educational gathering.
Additional gifts may be made to any of Bryn Mawr Hospital's lectureship funds at any time. If you are interested in supporting continuing education at Bryn Mawr Hospital please contact Michael Criscuolo at 484.337.8187 or [email protected].
---
Bryn Mawr Hospital social worker named a finalist for 2019 National Compassionate Caregiver of the Year® Award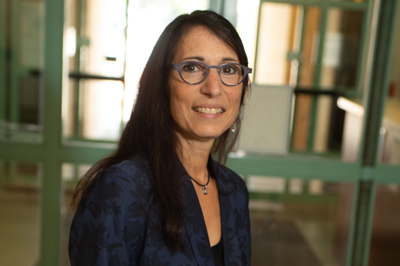 We are proud to share that Joanne Glusman, MSW, LSW, APHSW-C, a clinical social worker at Bryn Mawr Hospital, part of Main Line Health, has been named as a finalist for the 2019 National Compassionate Caregiver of the Year® (NCCY) Award. Glusman, a member of the palliative care team and an off-shift crisis social worker, is one of six finalists from across the country, all of whom are health care professionals working to make a profound difference through their unmatched dedication to compassionate care.
Read more about our Compassionate Caregiver of the Year award finalist Joanne