Merci Beaucoup! 2019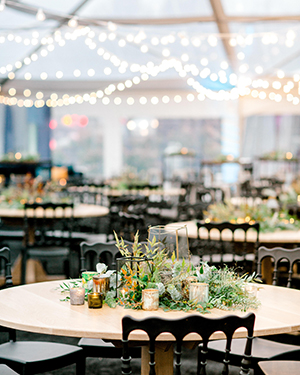 On October 16, the Bryn Mawr Hospital Foundation held its annual Gerhard Society Merci Beaucoup! celebration at the beautiful Terrain Gardens in Devon, Pa. The Gerhard Society is comprised of individuals who generously give $1,000 or more annually to support Bryn Mawr Hospital. The event was an opportunity for guests to connect over their shared support of the hospital, and for the hospital to show its appreciation for members of the Gerhard Society—all while enjoying a delicious dinner, creative cocktails and yummy desserts in a fabulous venue! Despite the rainy weather, hundreds of Bryn Mawr Hospital's friends experienced a delightful evening that included special remarks from Andi Gilbert, president, Bryn Mawr Hospital, and Jack Lynch, president and CEO, Main Line Health.
Thank you to the more than 550 Gerhard Society households that make a profound impact on Bryn Mawr Hospital. Gifts from Gerhard Society donors provide the annual funds necessary to operate essential programs and services, including the purchase of new hospital equipment; funding for physicians and nurses to attend national conferences and symposiums; funding for oncology social workers and nurse navigators; patient experience initiatives; and much more.
Bryn Mawr Trust generously presented this festive gathering. Additional support for this event was provided by Terrain at Devon Yards, Villanova/Fox Sports Properties, and Claytor Noone Plastic Surgery.
View photos and a brief video from the 2019 Merci Beaucoup! event (Google Photos)
---
Bryn Mawr Hospital Maternity Unit is ready for the next generation!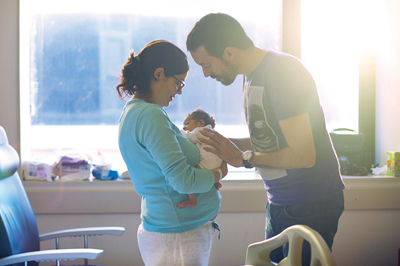 Bryn Mawr Hospital has been caring for families and welcoming new life on the Main Line for more than 125 years. Recent philanthropic gifts played a significant role in ensuring that the hospital was able to respond to the growing maternity needs of our community with new labor and delivery suites, maternity unit, and a level III neonatal intensive care unit. In addition, the maternity unit now has private suites with modern amenities, and the labor and delivery suites feature large windows, private bathrooms, and the latest technology for you and your new loved one.
At Bryn Mawr Hospital, you'll find a caring team of OB/GYN physicians, maternal-fetal medicine and fertility specialists, highly skilled and dedicated nursing teams, and multi-specialty physicians, if needed, to address a mother's high-risk conditions. Situated in the heart of Bryn Mawr, Pa., outpatient prenatal and perinatal testing are conveniently located and easily accessible.
Bryn Mawr Hospital's care for expecting moms is comprehensive and includes a wide range of services and resources—many of which are supported by donors like you—including:
Pregnancy wellness information, educational classes and maternity unit tours*
Lactation and breastfeeding services and support with one of the highest successful breastfeeding rates in the state
Dedicated pediatric emergency department and collaboration with Nemours/Alfred I. duPont Hospital for Children with pediatricians and fellowship-trained pediatric emergency medicine physician 24/7
Pediatric inpatient 14-bed unit focused on the care of the patient and the well-being of the family
Outpatient mental health services through the Women's Emotional Wellness Center with therapists who specialize in the post-partum patient
Pediatricians and Nemours infant/neonatal and pediatric subspecialists conveniently located on campus
*Tours of the hospital maternity unit are 45 minutes long. Register for a maternity tour today!
---
Main Line Health partnering with 6ABC for Well Ahead Philly!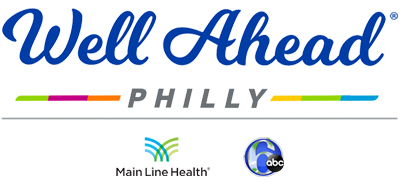 Main Line Health (MLH), including Bryn Mawr Hospital, has been a part of the Philadelphia region for generations. As a result, MLH is uniquely positioned to understand the health needs of those it serves—your neighbors, friends and family.
With this in mind, we are excited to share with you a new educational programming partnership between MLH and 6ABC called Well Ahead Philly. Through this partnership, MLH can offer a wider audience insights and tips from MLH health care experts, programs and services, all while exploring health issues that affect Philadelphia and its surrounding communities.
As part of Well Ahead Philly, MLH will be able to share with the region what you already know and have experienced—that excellent health care is here, and has always been, right in your backyard. Outreach like this is just another way that Main Line Health is working to meet patients where they are—at home, on the go and in the community. Please take a moment to check out the program's website at wellaheadphilly.com. Each month, the site will be updated with new information about health topics, upcoming MLH events and more.
---
A first for Bryn Mawr Hospital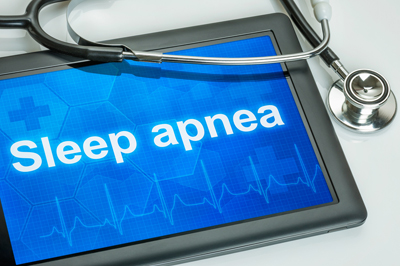 Bryn Mawr Hospital (BMH), a member of Main Line Health's Lankenau Heart Institute (LHI), is the first hospital in Pennsylvania to offer adult patients with moderate to severe central sleep apnea the newly approved remedē® System, a breakthrough treatment that has been shown to improve sleep, breathing and quality of life.
Patients living with central sleep apnea can experience excessive daytime sleepiness, reduced exercise capacity, hypoxia (decrease in blood oxygen level), and irregular or very fast heart rhythms (arrhythmia). Studies have shown that untreated central sleep apnea is a significant contributor to lowered quality of life and contributes to poor cardiovascular outcomes like worsening heart failure.
"This implantable system can monitor and stabilize the breathing pattern to restore sleep throughout the night—offering critical benefits to patients' overall cardiovascular health and quality of life," says Sheetal Chandhok, MD, LHI cardiologist and electrophysiologist at BMH.
The remedē® System stimulates a nerve in the chest—the phrenic nerve—to send signals to the diaphragm, the large muscle that controls breathing. These signals stimulate breathing in the same way that the brain would. A cardiologist places the system during a minimally invasive outpatient procedure. The procedure typically takes an average of two to three hours and is performed under light sedation. Most patients can go home after a one-night stay in the hospital.
"Offering this new treatment option to patients with sleep apnea—a large population of patients in need of relief—truly reflects our commitment to advance cardiovascular care in our communities and throughout the Philadelphia region and beyond," says William Gray, MD, chief of cardiovascular diseases at LHI.
Visit our website to learn more about sleep medicine at Main Line Health.
---
Using your IRA to make charitable gifts this year is more advantageous than ever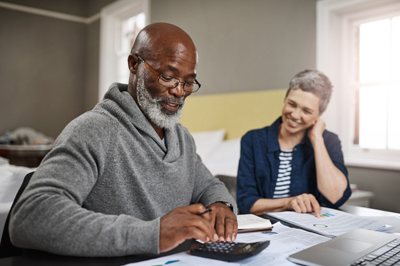 A qualified charitable distribution (QCD) from an IRA is a great way to support Bryn Mawr Hospital and receive tax benefits in return. This philanthropic and tax planning strategy for donors age 70½ and older have become increasingly popular among qualifying donors now that tax laws encourage millions of Americans to take the increased standard deduction.
The QCD, also known as IRA Charitable Rollover, counts as part of your required minimum distribution but isn't taxable income to you. That's a significant benefit, particularly if you don't itemize deductions on your tax return. If you take advantage of this provision, you can exclude the amount distributed to Bryn Mawr Hospital Foundation from your taxable income, realizing the functional equivalent of an income tax charitable deduction.
To qualify for this opportunity:
You must be 70½ or older when you make the gift
The gift of up to $100,000 must be made from a traditional or Roth IRA – no other retirement plans (such as 401k, 403b or SEP accounts) qualify
Transfers must be made directly from an IRA account by your IRA administrator to Bryn Mawr Hospital Foundation

If the custodian is sending a check directly to us, please ask them to note your name and address on the transmittal so that we may thank you for your generosity!

If you are utilizing an IRA checkbook for a QCD, please be sure to send it to us well before December 31 to ensure the check is deposited by year-end, and you get credit for your required minimum distribution
If you do not need your required minimum distribution for this year, consider contributing part of it to Bryn Mawr Hospital Foundation using the qualified charitable distribution. Please contact Cinda Johnson, director of development, at 484.337.8610 for more details on this and other tax-advantageous methods of charitable giving or visit brynmawr.plannedgiving.org.