The Bryn Mawr Hospital family is pleased to recognize the incredible generosity of the friends who supported the Bryn Mawr Hospital Foundation through their charitable giving in fiscal year 2019 (July 1, 2018–June 30, 2019).
The impact of philanthropy on Bryn Mawr Hospital is reflected in the regional and national awards and accolades, recognizing our team and our clinical services. The support from our community has touched the lives of countless patients and family members. To every donor who invested in our mission, we extend heartfelt gratitude and pledge to continue earning your support.
The Bryn Mawr Hospital Foundation has made every effort to ensure the information in this report is accurate. If an error is noted, please contact the Development Office at 484.337.8177 so that we may correct it promptly. Thank you.
Bryn Mawr Hospital facts and figures
Bryn Mawr Hospital is an acute care teaching hospital widely recognized for its advanced approach to patient care and use of innovative technology. The hospital has accredited programs in stroke care, hip and knee replacement, and breast cancer care, as well as certifications in chest pain and bariatrics. We provide programs and services to thousands of individuals a year, ensuring that our patients remain well ahead. Below are statistics that show how active Bryn Mawr Hospital is in providing for the health of this community.
Patient care revenue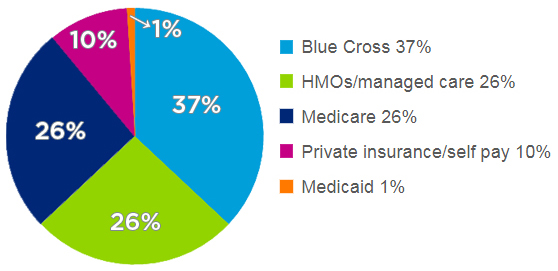 Operating revenue and expense (in thousands)
| | | |
| --- | --- | --- |
| Operating revenue | 2016–2017 | 2015–2016 |
| Net patient revenue | 328,310 | 324,363 |
| Other revenue | 16,128 | 20,733 |
| Total revenue | 344,438 | 345,096 |
| Operating expenses | 2016–2017 | 2015–2016 |
| Salaries and benefits | 107,311 | 130,962 |
| Supplies | 30,100 | 61,415 |
| Other expenses | 190,884 | 119,936 |
| Total expenses | 328,295 | 312,313 |
| Funds for reinvestment | 16,143 | 32,783 |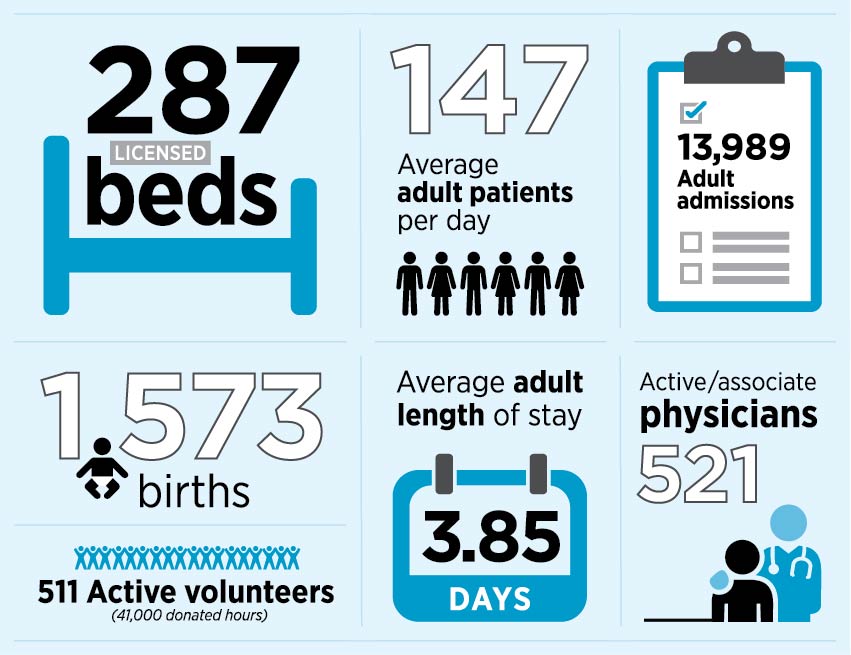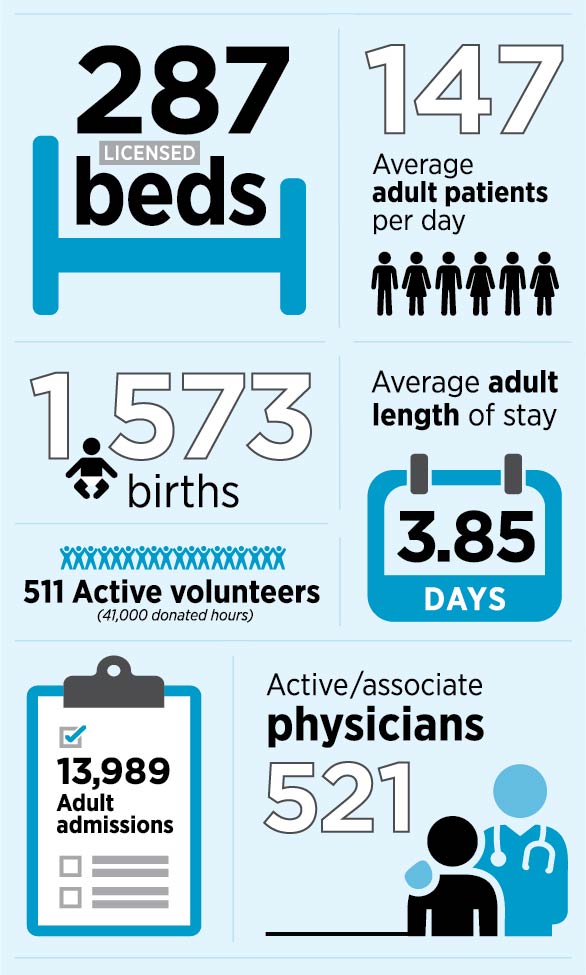 Fiscal year 2019 donor lists
Members of the Gerhard Society
Members of the Legacy Society and estate gifts
Fiscal year 2020 leadership lists
Bryn Mawr Hospital Foundation Board