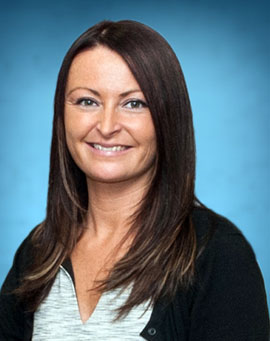 Practice Philosophy
Jessica Molavi began her career at Mirmont Treatment Center more than 10 years ago as a clinician working with substance use disorder, mental health and trauma clients in an inpatient setting. She received certification as an Advanced Relapse Prevention Specialist in 2011, allowing her to focus on those patients struggling with chronic relapse syndrome. Jessica completed 42 hours of trauma competency training and is certified in EMDR (Eye Movement Desensitization Reprocessing). As part of trauma treatment, EMDR helps to support clients in addressing and processing their underlying core emotional issues while in treatment.

Jessica has also utilized her skills as a clinical liaison, where she has overseen the clinical team, treatment program and has worked with clients and their families to provide a superior patient experience. Additionally, Jessica also oversaw the outpatient unit, resulting in experience in mental health treatment and adolescent care.

With a wide range of knowledge and expertise, Jessica is able to support the needs of those who seek help and treatment for behavioral health issues, as well as the needs of their families.
Continue reading
Areas of Clinical Expertise
Gender: Female
Language: English