Kidney transplant: A team effort—for life
Kidney transplant is a complex procedure requiring thorough evaluation, medical testing, and lifelong care. It takes a caring, experienced, and highly trained team of experts that includes transplant nephrologists and transplant surgeons*: Keith Superdock, MD, Umber Burhan, MD, Ashesh Shah, MD, and Carlo Ramirez, MD, as well as pre-transplant, post-transplant, and living donor nurse coordinators. Your transplant journey also includes transplant assistants, a pharmacist, dietitian, and social worker/financial coordinator.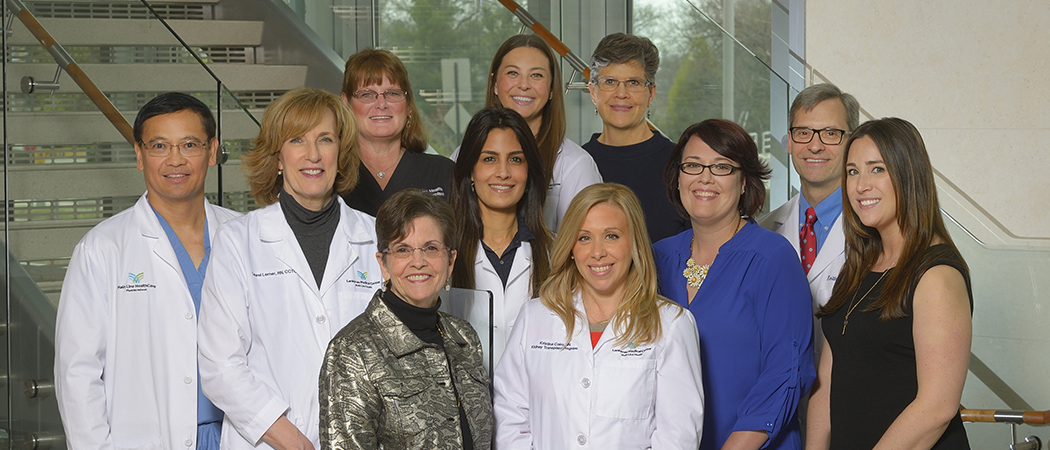 At Lankenau Medical Center we have performed over 500 kidney transplants since our first kidney transplant procedure more than 20 years ago. People choose Lankenau for kidney transplant because of the volume of experience, our steady leadership, and personalized attention. Our commitment to patients also includes:
Helping you schedule pre-transplant appointments and tests
Coordinating with physicians and organ procurement networks
Planning and performing your surgery
Coordinating and providing your post-transplant care
* Lankenau Medical Center is a part of the Jefferson Transplant Institute and shares surgical services.

Along with the most modern standard of care in kidney disease and transplantation, the transplant team at Lankenau Medical Center is dedicated to the health and quality of life of every patient we see. We look forward to helping you through the kidney transplant process.
To schedule an appointment with a kidney transplant specialist at Main Line Health, call 484.476.8485.