The Main Line Health Kidney Transplant Program at Lankenau Medical Center has been named by the Scientific Registry of Transplant Recipients (SRTR) as the program with the highest transplant rate in Philadelphia and the surrounding region within 50 miles of its campus. In Pennsylvania, Lankenau ranked an impressive 3rd for transplant rate.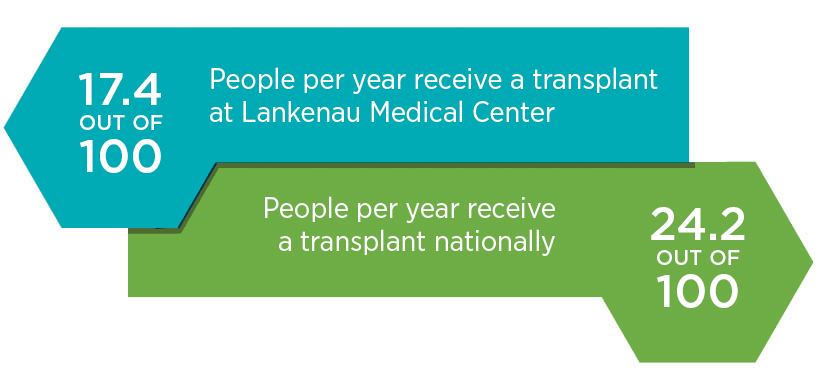 The transplant rate is a measure of how many patients undergo transplant per year for every 100 patients on the program's waiting list. What this means for Main Line Health kidney transplant patients is that we perform transplants at a higher rate than other programs regionally and nationally.
SRTR is administered by the Chronic Disease Research Group of the Minneapolis Medical Research Foundation, with oversight and funding from the Health Resources and Services Administration.
View our full program report from the Scientific Registry of Transplant Recipients