Tips for medication management
By: Laurel Lerner, Post transplant RN coordinator
Many of our patients are faced with taking multiple medications for various healthcare conditions. Keeping track of what medications you are taking, why you are taking them and the correct dose of medication is challenging for many. The following are tips you may want to use to help you manage your medication so that you avoid possible harm to yourself. You must be an active member of your health care team!
Ask questions! If you do not know why you are taking a medication ask your health care team. Read the package inserts that are provided to you when the mediation prescription is filled by your pharmacy.
Invest in a pill box and fill them each week. If you notice that Monday has come and gone and you still have pills in the Monday slot you miss those doses of medication. I do recommend that you keep at least one pill in your prescriptions bottles so if you inadvertently spilled your pillbox,You can go to the original prescription bottles and recognize each pill and replace them correctly back into your weekly pillbox.
Set an alarm on your watch or your phone to alert you that it's time to take your medication.
If possible use a single pharmacy and use your pharmacist as a resource.Most pharmacist today have electric record of all your prescriptions and it makes it easier to spot "red flags" such as drug interactions if you are being prescribed medication by multiple physicians.
All you cell phone junkies! Keep a list of your medications in your phone. You will be able to update medication changes. When you go for your Doctor visits and you are asked what medications you are taking, you can just show your health care team the list in your phone. Make sure you list the name of the medication, dose of medication and how many times a day you take it.

Taking medication correctly, knowing side effect and interactions with other medication, including over the counter medication and dietary supplements takes involvement not only by your doctors, pharmacists, and nurses but also by YOU as an active member of your health care team. Learning about medications takes time and the transplant office will help you in any why we can in this regard.

THERE'S AN APP for THAT! In today's world there seems to be an APP for everything. If you are older just ask the younger generation they can help. One of these APP's that I have liked is called MyMedSchedulePlus mobile which is a secure free medication schedule and reminder program. It allows you to create and save easy to understand medication schedules. It will show you times you should take your medications, how much to take and the purpose of each. You can set up text and email reminders to remind you to take your medication. You can also have this program on your home computer so you are able to print a list of your medication to take with you to Dr. Visits or to carry in your handbag or wallet. If this is something that you are interested in, but need help to get started let me know even I know how to run this program!!!
---
Welcome to Lankenau, Dr. Jamie Glorioso
By: Cassidy Shaver, MSW, LSW Transplant Social Worker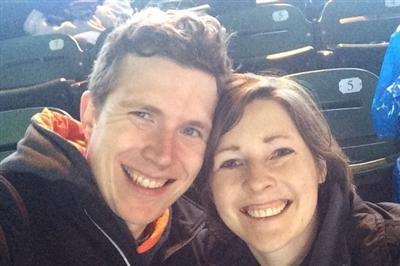 Please help us in extending a warm welcome to the newest addition to our transplant team, Dr. Jamie Glorioso.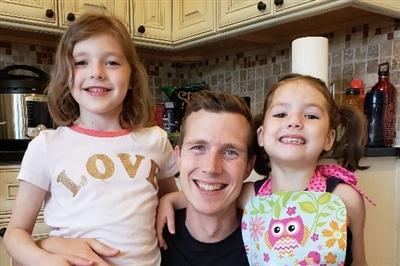 She completed medical school at The University of Toledo and residency at The Mayo Clinic. Dr. Glorioso most recently completed her two year surgical transplant fellowship at Johns Hopkins University. She became passionate about transplant after seeing first hand the life changing affects it can have on patient's physical health and quality of life. Dr. Glorioso performs liver and kidney transplants and also performs living kidney donor nephrectomies. Dr. Glorioso moved to Philadelphia with her husband, Russ Glorioso, and their daughters Sophia (7) and Giuliana (5). She enjoys spending time outdoors with her family and since moving to Philadelphia, the Glorioso's have enjoyed hiking, baking, exploring the city, and visiting with family. Welcome to Lankenau, Dr. Glorioso!
---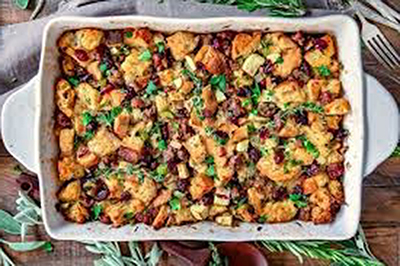 Joan's cooking corner
Fresh herb cranberry stuffing ( 6 portions)
A great side dish to accompany our Turkey Breast recipe or any roast poultry.
A quarterly recipe shared with you from your Transplant Dietitian, Joan Diorio, RD.
TRY OUT THIS herb cranberry stuffing RECIPE
---
Patient Spotlight: Frank Cozier
By: Cassidy Shaver, MSW, LSW Transplant Social Worker
Frank developed a rare disease called Amyloidosis and has received comprehensive care as he awaits a transplant.
READ THE REST OF Frank's STORY
---
Staff Spotlight: Donna Stetcher, PharmD
By: Cassidy Shaver, MSW, LSW Transplant Social Worker
Meet our magnificent transplant pharmacist, Donna Stetcher. Donna is one of the funniest people you will ever meet, and does an excellent job evaluating patients medication regimens and working with patients post-transplant. She has been on the transplant team for 8 years and is a valued member of our team. In her free time she loves to travel, check out breweries, and spend time with her husband Zach, and daughters Quinn (6) and Ellie (4). Read on to learn more about our awesome team member, Donna.
Why Lankenau? How long have you worked here?
Lankenau was my first job out of residency. Lankenau was the perfect mix as a community teaching hospital
How did you become the transplant pharmacist?
There was an opening for the position and I was excited for the opportunity. My interest in transplant started when I was a pharmacy student. It was the first surgery I observed and following the patient from the OR all the way through recovery was very gratifying. The patient and family were so grateful and appreciative.
What sorts of things do you help patients with?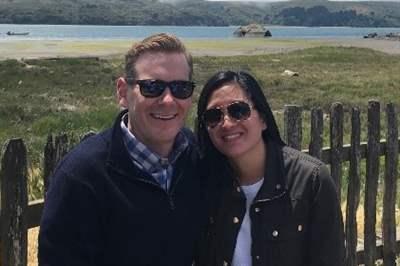 I review all the patient's medications prior to transplant to make sure there are no drug interactions or concerns with their current regimen as well as new medications that would start after transplant. Once the patient has the transplant, I counsel them on their new medications while they are still in the hospital. I'm also available for the team to call with any questions or concerns.
What is the best part about your job?
Talking to the patients. Typically I work in the ICU and mostly converse with nurses and physicians. It's nice to be able to connect with patients who have received transplants.
What is your favorite thing about fall?
EVERYTHING! The food, weather, clothes, Thanksgiving, Halloween, pumpkin picking, football and everything else that is cliché.
What is your vice?
Probably food? Whether it's going out to eat or having family and friends over. I base most of my vacations solely on what we are going to eat.
What is something patients would be surprised to learn about you?
My husband and I love going on ski trips. Jackson Hole is one of our favorite ski destinations. The mountain is incredible and the town is super cute. We can't wait to bring the kids one day. Also, growing up my parents had a seafood stand at the Reading Terminal Market, so I remember lots of Saturdays spent there helping them. I'm a pro at gutting fish
---
Why Do I Need… To Attend My Follow Up Appointments
By: Naomi Barton, CRNP Living Donor Coordinator
When you leave the hospital after getting a transplant you will be required to come in to the transplant office to see the doctor about once or twice a week for the first month. Over time your visits will decrease in frequency. Ultimately you will need to see a nephrologist about once every 3 months. In some cases, if it's more convenient for you, or if you prefer for any reason, you can go back to seeing your primary nephrologist alternating with the transplant nephrologist. You will be asked to complete lab work before every visit.
But WHY?!?
You may think, "I feel great, I don't need any prescription refills. I don't have any reason to go to the doctor." Even if you feel completely fine these visits are crucial to help you keep your kidney and your whole self healthy! These visits will typically address your kidney function, your immunosuppression regimen, any infections that you have or that could come up, and your blood pressure among other topics. By reviewing your lab work, talking with you, and performing a physical exam, your nephrologist is able to screen for problems and catch them early and head off any new ones. This is especially important for preventing rejection, which very often has no symptoms. Usually, there are signs of rejection in the bloodwork long before you feel it, so by the time you have symptoms, it may be too late.
Tips to make the most of your transplant office visits:
Get your labs done ahead of time: Some people choose to have their labs done on the morning of their visits. Others have them done at a lab closer to home a day or two before their visit. Talk with your coordinator about what works best for you.
Make sure your tacrolimus levels are accurate: If you are on tacrolimus (aka prograf) like most transplant patients, one of the labs your doctor will always want to check is your tacrolimus level. When getting this test done it is very important to have your blood drawn 11-13 hours after your last dose of medicine.
Ask questions! Wondering about a medication you can take? Planning a trip overseas? Thinking about starting a family? We want to know so we can help you live your life and be safe and healthy while doing so!
Bring pictures: Just kidding, you don't have to do this. But we do love seeing your trips, weddings, and grandkids!
---