Special thanks to Cristo Rey student, Dajah P., for assisting in the completion of this quarter's newsletter.
---
Celebrating 25 years of kidney transplants at Lankenau
By: Keith Superdock, MD, Nephrologist
We are thrilled to be celebrating 25 years as a kidney transplant program here at Lankenau! Main Line Health's Kidney Transplant Program at Lankenau began the summer of 1993. Since this time, the program has performed over 500 transplants, and will be celebrating the 25th anniversary of our first kidney transplant (a living donor kidney transplant) in January of 2019.
The Lankenau Medical Center received approval to begin a kidney transplant program at the end of 1992. In July of 1993, Dr. Keith Superdock joined the medical staff at Lankenau as the first—and to date, the only—kidney transplant medical director. Joining Dr. Keith Superdock was a surgeon by the name of Dr. Farokh Samimi, who remained with the program for five years until 1998.
Following Dr. Samimi's departure, several surgeons provided surgical coverage. Among them were surgical directors Dr. John Angstadt, Dr. Francisco Badosa, Dr. James Lim, and transplant surgeon, Dr. Shin Yang. By August of 2000, the Program had performed 100 transplant surgeries. In 2002, Dr. Francisco Badosa brought with him our dear and wonderful post-transplant coordinator, Laurel Lerner, from the Einstein transplant team, and she remains with us today after over 16 years!
In October of 2006, the program hit another milestone by completing their 250th kidney transplant, and other team members came and went throughout the years. Notably, we have maintained assistants Sue Vernick, Carolyn Brady, and Marie Manley from 2007, 2008, and 2009 respectively. They aid with the pre-transplant, post-transplant, living donor and surgical needs of our patients and our office truthfully would not function without them. We are grateful for their dedication and service.
In the spring of 2012, big changes came to the kidney transplant program as Main Line Health connected with Thomas Jefferson University Health System to assist Dr. James Lim in covering the surgical duties of the program. Around this time, Dr. Umber Burhan joined the transplant program as a second transplant nephrologist and remains with us today.
Additionally, around this time Main Line Health opted to become one of the founding members of an initiative now known as the Jefferson Transplant Institute. The institute began as a medical affiliation agreement between Main Line Health and the Thomas Jefferson University Health System. It binds the two organizations by allowing shared surgical coverage of the transplant programs, at both Jefferson and Lankenau, while also allowing the two programs to remain independent.
In addition to the physician leadership of the transplant program over the past 25+ years, the transplant program has enjoyed the support of multiple administrators, nurse coordinators, social workers, administrative assistants, pharmacists and dieticians. We completed our 500th transplant in February of 2016 and celebrated with patients and staff on October 13th, 2016 at a "500 Transplant Party". We are proud of our 25 years of transplant service within the community and look forward to 25 more!
---
Patient spotlight: Genevieve Olivas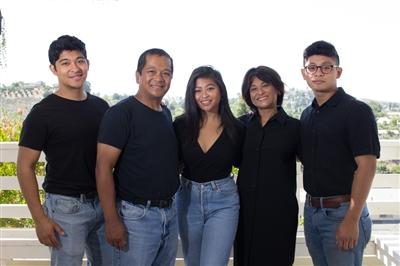 Freedom to travel after more than five years on dialysis
Genevieve had been on a stringent renal diet and her life revolved around getting dialysis treatment. Then she got the long-awaited call from the kidney transplant team.
---
Joan's cooking corner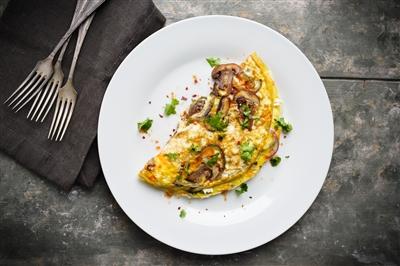 Mushroom and red pepper omelet
Here's a hearty, homestyle omelet for two that's ready in a jiffy and will keep you satisfied all morning long.
A quarterly recipe shared with you from your Transplant Dietitian, Joan Diorio, RD.
---
Staff spotlight: Carolyn Brady
By: Cassidy Shaver, MSW, LSW, Transplant Social Worker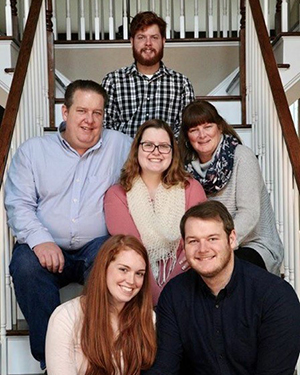 Meet our living donor and surgical assistant Carolyn Brady. Carolyn has worked at Lankenau for an astonishing 36 years and has been with the transplant program for 10 years. We are thankful for her dedication and time. Carolyn is married and a mother of three. Read on to learn more about our lovely assistant Carolyn.
Cassidy Shaver (CS): How would you describe your role within the transplant program?
Carolyn Brady (CB): I guess it looks like a little of everything. I schedule surgery, support our living donor coordinator by scheduling and gathering records, I correct bills as needed, and since we now have the Epic electronic medical record, I have become the self-proclaimed queen of the scanner! I input a lot of docs into the new computer system. It's one of those roles where "if it needs to be done, I'm happy to do it." I try and treat every patient the way I want my family treated.
CS: How do you like working with living donor candidates?
CB: I think they are incredibly special people. I'm not sure it would be something I could do and I'm always in awe of their generous, kind, and giving hearts.
CS: How long have you lived in the area?
CB: All my life! I grew up in Ardmore and moved to Havertown when I got married. My mom was a nurse at Lankenau and asked if I could help out one summer with a new surgeon, and the rest is history as they say.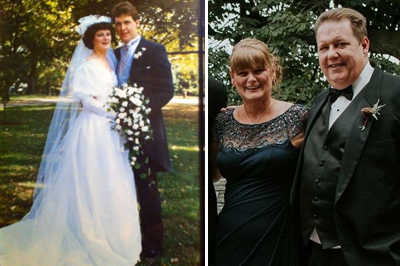 CS: What are you looking forward to this fall?
CB: On October 15, my husband Ed and I will have been married for 30 years. It's wild! I can't believe we have three grown children with one married two years already. In August we took our children to Key West Florida for a week to celebrate our milestone. We also celebrated our youngest daughter's 21st birthday while we were there. We had a blast!
CS: What are some fun facts patients might not know about you?
CB: I am very family oriented and looking forward to the next chapter with grandbabies someday (soon I hope). I do not cook but love to clean. My husband does all the cooking. We love to host every holiday with family and friends. I am also a big country music fan and love Bravo TV.
---
The importance of adherence
By: Naomi Barton, CRNP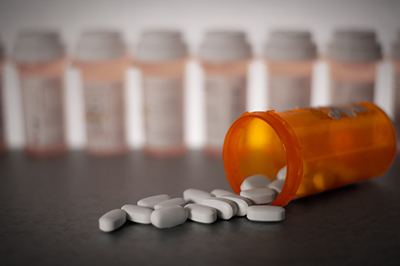 It's so incredibly important to take medicines as perfectly as possible after transplant to avoid rejection, more hospitalizations, and other complications. But sticking to a medication regimen after transplant can be challenging.
Adherence = taking medication all the time, exactly as it's prescribed.
Nonadherence = any of the following:
Not filling prescriptions at all
Not taking medication after filling the prescription
Stopping taking medication before it runs out
Taking less of the medication than is prescribed on the label
Skipping or missing doses
Sometimes this is due to simply forgetting. We get it! Life is busy! We all need help to remember the things we need to do. Here are some strategies to make it easier:
Use a pillbox
Keep extra sets of meds in places other than your home (car, purse, work, etc.)
Use reminder systems:

Set an alarm on your phone.
Enlist support – have a backup person to remind you.
There are lots of iPhone apps that can help. Check out Medisafe or the Walgreens app.
And be sure to refill medications before they run out!
Other things that can affect medication adherence:
Cost of the drug/insurance issues
Side effects of the drug
Thinking the drug wouldn't help much
Dislikes of taking prescription drugs
"Too many" prescriptions
Talk to your transplant team, especially your nurse and social worker if any of these are happening. There may be alternative regimens, financial support, or other help we can provide as "transplant experts". We just need to know about it!
Remember, transplants only work with medicine and medicine only works if it's taken!
---
Welcome to Lankenau, Dr. Adam Bodzin
By: Cassidy Shaver, MSW, LSW, Transplant Social Worker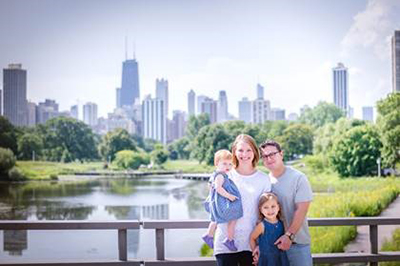 We would like to send a warm welcome to our newest team member, Dr. Adam Bodzin. Dr. Bodzin joins us from the University of Chicago transplant team. Dr. Bodzin, originally from Cherry Hill, NJ, completed his residency at Jefferson and a two year transplant fellowship at UCLA before beginning with University of Chicago Transplant three years ago. Dr. Bodzin was excited to return to the area with his wife, Dr. Julia Switzer, and their daughters Noa and Lillie. Dr. Bodzin enjoys golfing, biking and cooking in his free time, and especially loves visiting his best friend's restaurant (and coincidentally, our post-transplant assistant's nephew's restaurant) Vernick, in Center City. Please join us in welcoming Dr. Bodzin to Lankenau and to the Jefferson Transplant Institute.
---
Why do I need… to stop smoking?
By: Kristina Bryson, RN, CCTC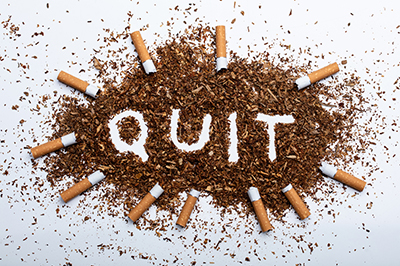 It is by now a well-known fact that smoking cigarettes is bad for your health. Cigarette smoking is associated with a variety of health problems and diseases. It is a direct cause of several different types of cancers such as lung cancer, mouth cancer and throat cancer. It can cause respiratory diseases such as chronic bronchitis and emphysema. It is a major contributing factor to heart disease, and it can cause hardening of your arteries.
Smoking cigarettes is bad for you. It is also bad for your kidney transplant. Studies have shown that kidney transplant recipients who are cigarette smokers have a higher risk for death and for kidney transplant failure than non-smoking kidney transplant recipients. It can also put you at risk for surgical complications like prolonged need for intubation and pneumonia after surgery.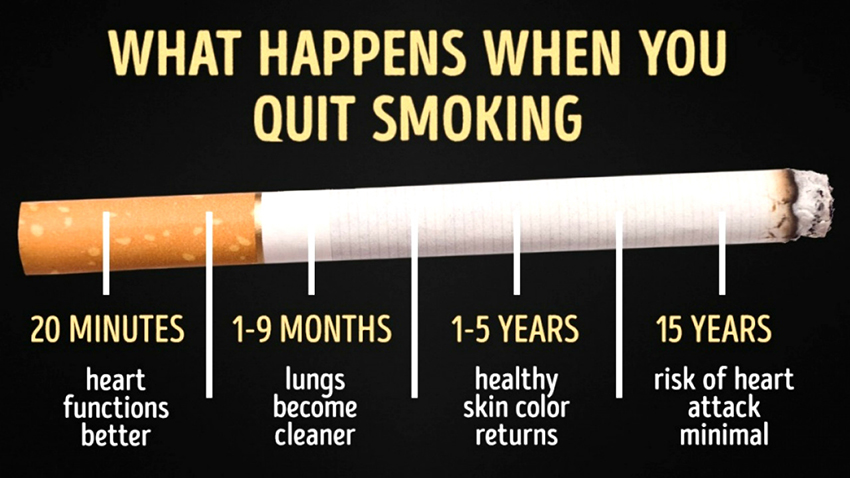 There are many options for smoking cessation, and most hospital systems offer free courses and resources. SmokeFREE, a six-session behavior modification program addresses the physical and psychological addiction to smoking and is provided free of cost by Main line Health. To sign up, call 484.227.3733. Call your Transplant social worker, Cassidy Shaver, for additional smoking cessation resources in your area.
---
Kidney transplant crossword puzzle
By: Kristina Bryson, RN, CCTC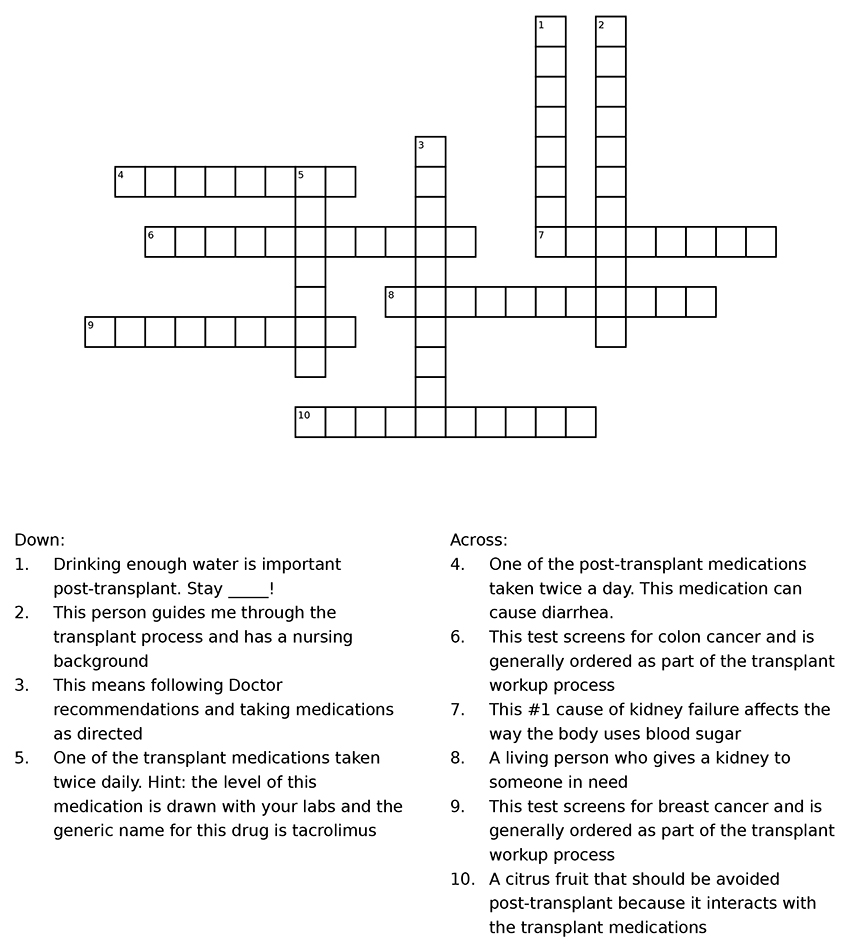 Download a print version of this puzzle (PDF)
Answer key will be included in the January 2019 newsletter