How to seek social support
By Cassidy Shaver, MSW, LSW, Transplant Social Worker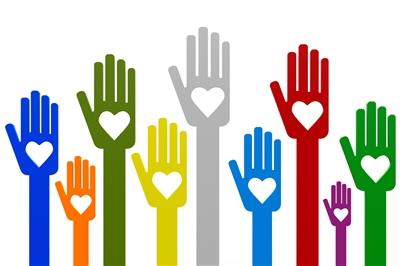 Social support is an extremely important part of transplant, both before and after surgery. Our patients are told during their initial evaluation for transplant that the best predictor a transplant team has of a patient's post-transplant success is their support system.
Social support means having friends, family, or other people, to turn to in times of need. These people may also give us better perspective during difficult times, and can help us see things more positively. Social support can help reduce feelings of stress, enhance quality of life, and provide a buffer against adverse life events. Social support can be difficult to form if it is not already in place at the time it's needed, but there are ways to seek social support.
Social support options
Spouse/partner
Trusted family member
Close friend
Priest, Rabbi or other clergy
Member of your spiritual community
Coworker
Ways of connecting with social support
Call friends/family on the phone
Increase contact with existing acquaintances/friends
Renew or begin getting involved with a spiritual community
Get involved with a support group
Get involved in community activities that interest you
Reconnect with family/friends through the internet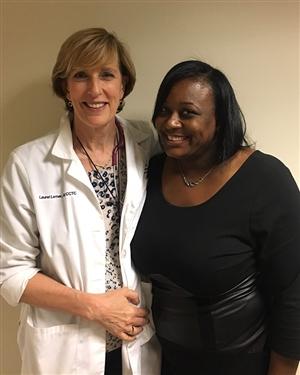 Patient spotlight: Xaviera Jones
Daughter's inherited kidney disease leads to kidney transplant at Lankenau—same as her mom
Xaviera was shocked when she found out she had polycystic kidney disease, the same disease her mother was diagnosed with when Xaviera was a child.
Joan's cooking corner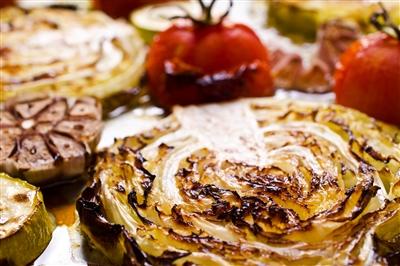 Seasoned cabbage steaks
These savory roasted cabbage steaks are perfect to accompany grilled meat or poultry for a healthy, low-carb option.
A quarterly recipe shared with you from your Transplant Dietitian, Joan Diorio, RD.
2017 Pennsylvania Donate Life hospital challenge
By Cara Morasco, Transplant Program Manager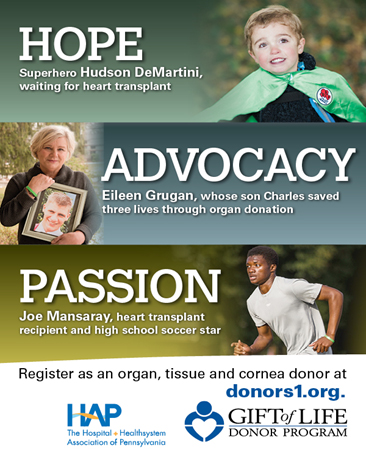 Each year, the Hospital and Healthsystem Association of Pennsylvania (HAP) holds a five-month campaign for Pennsylvania hospitals to "compete" to promote organ and tissue donation. The 2017 challenge ran from April 1 to August 31. Hospitals earn points by completing tasks such as flag raising ceremonies, community outreach events, and education for medical staff in an effort to increase hospitals are then awarded bronze, silver, gold, platinum and titanium levels for their efforts. This year, Lankenau Medical Center attained platinum status! More than 8,400 Pennsylvanians await organ transplants and thousands of others await tissue transplants. Nationally, more than 121,000 men, women and children are waiting for a life-saving organ transplant.
Staff spotlight: Laurel Lerner
By Cassidy Shaver, MSW, LSW, Transplant Social Worker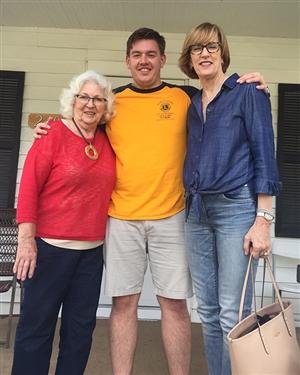 Meet Laurel Lerner, LMC Kidney Transplant Program's post-transplant nurse coordinator. Laurel has been at Lankenau for over 15 years, and began working in transplant in 1988. Laurel grew up in Ames, Iowa and moved to Philadelphia for a job as a summer camp RN in the Poconos after completing school at Des Moines Area Community College. Laurel is a fabulous cook and shares her wonderful recipes with the transplant team, who especially love her Coeur a la crème dessert. Laurel also likes to spend time in her garden, go out to breakfast with friends (which she tries to do most Saturdays), hike, and bike. Laurel is a loving mother to her son, Mac, who is in his third year of law school at Drake University in Des Moines, Iowa. Read on for more information about our beloved Laurel.
Cassidy Shaver (CS): What do you like about working in transplant?
Laurel Lerner (LL): I like that every day is different. I never have the same day twice.
CS: What is your favorite part about being a Midwestern gal?
LL: I liked my upbringing. We had so much freedom as kids. We had less pressure than kids these days.
CS: What is the one thing patients can do to have a better outcome post-transplant?
LL: KNOW YOUR MEDS, and if you don't understand or know them, LET US KNOW! If patients don't understand their meds, I'm not doing my job. I need to know.
CS: What's your vice?
LL: Bread, wine, and cheese!
CS: What's your favorite recipe?
LL: My favorite thing to make is kringle, it's a Norweigan cookie, and it reminds me of home. I also like the Italian food I make- I don't order Italian food when I'm out.
CS: What are some surprising things about you that patients might not know?
LL: That's tough because I feel like I'm boring, but I guess it would be that I'm the only person in my family that isn't in Iowa. I also had a pet raccoon as a kid! And I now have a dog named Sam.
Why do I need… a flu shot?
By Kristina Bryson, RN, CCTC, Transplant Coordinator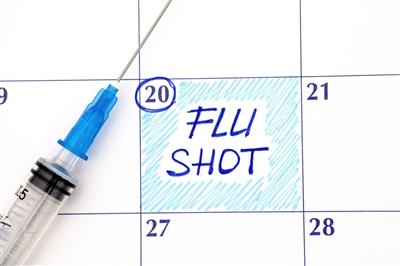 Around this time of year, you will begin to be bombarded by information about receiving your yearly flu shot. You might think "why do I need this again?" or "will I get the flu from the flu shot?"
The Centers for Disease Control (CDC) recommends that EVERYONE get the flu shot yearly unless contraindicated. This is because the flu is caused by a virus, the Influenza virus, and there are several strains of it. Every year the flu shot is remade to provide protection from the specific strains of the influenza virus that are expected to be circulating that year. Basically, the flu shot you received last year will not protect you from the strains of the flu circulating this year.
The flu shot is especially recommended for certain people such as children, adults over 65 years old, and anyone with a chronic disease including people with kidney disease, diabetes and transplant recipients. These people are especially vulnerable to severe complications from the flu such as pneumonia, severe infections and even death. It is also important for any household contacts of people with chronic diseases like those mentioned to also receive the flu shot as protection for themselves and as an added layer of protection for their loved one with a chronic illness.
YOU CAN NOT GET THE FLU FROM THE FLU SHOT! Some people may experience some general aches or malaise similar to if you were getting a cold. This is because your body is responding to the flu shot by making the antibodies that will protect you from the flu. Allergic reactions and severe reactions are rare, but possible and you should contact your doctor or go to the emergency department if you experience trouble breathing, hives or chest pain after receiving the flu shot.
There are different types of flu shots. Talk to your doctor about which type of flu shot is best for you. People who have received transplants should never receive a live vaccine. The flu shot is safe for transplant recipients, but the intranasal flu vaccine is not.
Flu shots are available at primary care physician's offices, dialysis, and pharmacies like Walgreens. You should consult your health care provider if you feel you may have a contraindication to receive your flu vaccine (i.e., allergy to eggs, a history of Guillian-Barre syndrome).
Have a safe and happy fall!