Keeping "cool" this summer: Mind, body and spirit
By: Cassidy Shaver, MSW, LSW, Transplant Social Worker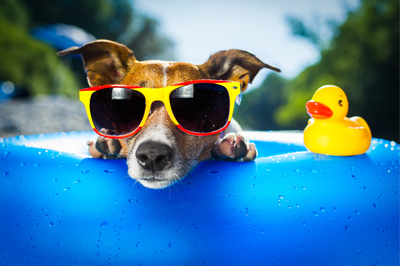 It can be difficult to stay "cool" during the summer but follow some of these great tips from our team and you'll be in good shape!
Avoid caffeine and alcohol as they promote dehydration
Make your fan or AC unit your new best friend
Find the water (hangout by the pool, a fountain, or one of the many bodies of water in the area)
Stay inside—especially from 11:00 am–3:00 pm when the temperature is at its peak
Splash your face and neck with cool water
Wear a hat, shades, and sunscreen to avoid sunburn
Practice meditation or other stress relief techniques to keep your mind at peace
Close the blinds to shut out the sun, especially when you are out of the house
Find a shady tree in Fairmount Park and enjoy the regattas on a breezy day
Talk about it – talk through things that may be keeping you "hot" and upset
Wear loose fitting cotton clothing in lighter colors, which attract less light
Escape the city
Take a cool shower
Patient spotlight: Milike Johns
Despite misfortune kidney transplant patient runs on faith—and a new kidney
When Milike found out his kidneys had failed, he went on dialysis and was placed on the kidney transplant waiting list. But he could never have foreseen his next challenges.
Joan's cooking corner
Avocado toast with egg
Savory and filling, egg and avocado toast is the perfect breakfast. Real, healthy food never tasted so good.
A quarterly recipe shared with you from your Transplant Dietitian, Joan Diorio, RD.
Transplant team transitions
By: Cassidy Shaver, MSW, LSW, Transplant Social Worker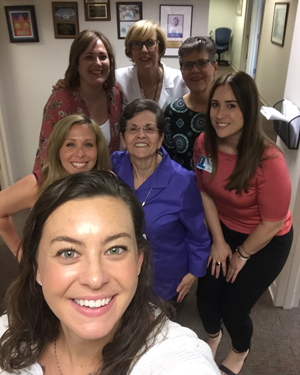 Things are changing in Suite 164 as we say a heartfelt goodbye and best of luck to our living donor coordinator, Maddy Maleski, as she moves to the Western end of PA.
With this change, we also welcome our incoming coordinator Naomi Barton who comes to us from University of Pennsylvania and will begin as our living donor coordinator in mid-August.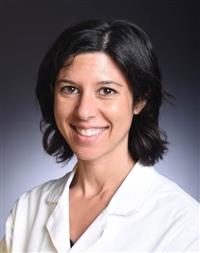 Naomi has several years of experience in transplant nursing both in the hospital and clinic settings. She has previously focused on taking care of recipients of kidney transplants but is very excited to redirect her energy to the donor side. She is committed to providing our kidney donors with the utmost attention, care and compassion. Please welcome our new team member!
Transplant Symposium patient panel
By: Cassidy Shaver, MSW, LSW, Transplant Social Worker
On Friday April 27, 2018 Lankenau Medical Center's Kidney Transplant Program held an event—Updates in transplantation care—for nurses, social workers, dialysis center staff and other health professionals involved in the care of patients before and after transplantation. The symposium addressed issues in kidney transplantation and included presentations by many members of the organ transplant teams at both Lankenau Medical Center and Thomas Jefferson University Hospital.
The highlight of the day was certainly the personal accounts from our patient panel. Panelists described their experiences with transplant, and described the struggles, fears, anxieties and successes they experienced during their transplant (or donation) processes. There was not a dry eye in the crowd as patient's described their experience with transplant. Each panel member showed their resilience, and explained the positive mindset and hope they maintained while experiencing ups and downs in their health and transplant journeys. We are so thankful for our wonderful patients and to our panelists for participating in this day of professional learning.
Staff spotlight: Marie Manley
By: Cassidy Shaver, MSW, LSW, Transplant Social Worker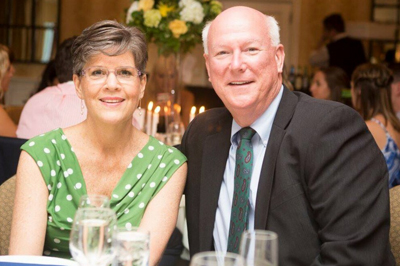 Meet Marie Manley. She is our super pre-transplant assistant extraordinaire! She does it all! From scheduling evaluation appointments, to greeting and escorting patients around the hospital when they come in for their appointments, to assisting Kristina in making sure our patient's awaiting transplant have completed all the necessary testing to be listed actively. Marie has had a tie to the transplant community for over 10 years, as she donated a kidney to a member within her fellowship community. Donation spurred a passion in Marie, and we are so thankful she is here with us at Lankenau. Marie is an avid reader, and enjoys Patricia Caldwell and James Patterson novels and she confidently states that The Beatles will always be her favorite band. Read on to learn more about marvelous Marie!
Cassidy Shaver (CS): Marie, what does transplant mean to you?
Marie Manley (MM): To me, it means an increased quality of life. It's a wonderful "reset" button that gets hit when a patient is successfully transplanted, and they become themselves again.
CS: Describe the transplant team in three words.
MM: Engaged, compassionate, patient advocates (sorry, I guess that's four. Whoops!
CS: What do you like most about your job?
MM: Oh, I love working with patients. I love getting to know our patients and see them go through the transplant process.
CS: What is your hope for Lankenau Transplant in the future?
MM: My hope is to increase the amount of transplants we do in a year and raise awareness of the transplant program as a whole within the Main Line Health system. It is surprising to me that many employees throughout our health system still do not know Main Line Health has a kidney transplant program. We want everyone to know about our amazing work and who we are.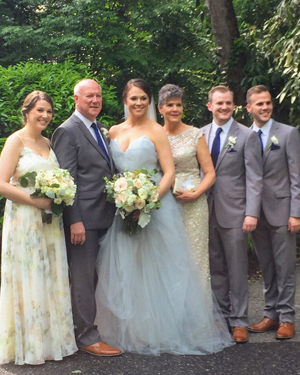 CS: What are you looking forward to this summer?
MM: I am so looking forward to going on vacation with family. We usually go to Ocean City NJ or Maine. I am part of a huge family. I am one of nine, and between the nine of us, we have 34 children. It's a lot of fun! My daughter was married over Memorial Day Weekend and that was something we really geared up for all year. It was beautiful; we had such a lovely time.
CS: What is your vice, Marie?
MM: It has to be my granddaughter. She is so hard to say no to. We can't get enough of her!
CS: What do you like to do in your free time?
MM: I love to refinish furniture and do things around the house. We love to go antiquing and I'm trying to learn the banjo. I have played the guitar since I was 16 so it's a welcome new challenge.
Why do I need… a ureteral stent during my transplant surgery?
By: Adam Frank, MD, Transplant Surgeon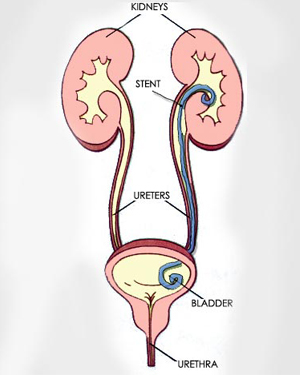 It has been known for more than 30 years that the best treatment option for patients with End Stage Renal Disease is kidney transplantation. Without renal dialysis, End Stage Renal Disease is deadly, and there are about half a million people in the United States suffering from ESRD.
The vast majority of kidney transplants involve a new kidney being placed into a recipient. The recipients own kidneys are not removed in the operation. There are three connections involved in kidney transplantation.
In most kidney transplants, the ureter (tube that drains urine) from the donor kidney is sewn to the recipient's bladder. Stents (tubes that help in healing and relieving obstruction) are used to prevent narrowing of the urine tube (ureter) so that urine can flow easily from the kidney to the bladder.
The Transplant surgeons at Lankenau firmly believe that placing a plastic ureteral stent lessens the risk of a urinary leak. The stent is removed six weeks after transplantation. They are completely inside the urinary system so there is nothing outside of the recipient's body that would let someone know that there is a stent present.
The stents are removed by a simple procedure done in the Urology office. This procedure is done with a local anesthetic to reduce discomfort. There is no need for an overnight stay in the hospital with a routine ureteral stent removal.