Protect your skin this summer
By Cassidy Shaver, MSW, LSW, Transplant Social Worker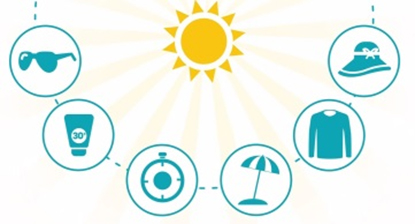 Transplant patients are given medications, called immunosuppression medications, which protect the transplanted kidney from rejecting from a patient's body. Immunosuppression medications are what make organ transplants possible by maintaining the body's ability to house a foreign organ without the body fighting it, but they also prevent the body from controlling cancer causing viruses. In fact, research shows 25 percent of patients who live for 20 years post-transplant develop some type of cancer.
Skin cancer is the most common form of cancer found in organ transplant recipients because transplant medications make the skin more vulnerable to sun damage. Transplant patients are three times more likely than others to develop skin cancer. The most common types of skin cancer, in order of prevalence, include squamous cell carcinoma, basal cell carcinoma, melanoma, and merkel cell carcinoma. The top three risk factors for these types of skin cancer include ultraviolet radiation, medication immunosuppression, and human papillomavirus (also known as HPV). The most important and only avoidable risk factor for post-transplant patients is ultraviolet radiation or sun exposure.
Post-transplant patients must be weary of sun exposure, and are encouraged to take a few steps to prevent skin cancers from forming.
Lankenau Kidney Transplant's best tips for limiting your risk of developing skin cancer
Wear SPF 30+ daily
Wear sun protective clothing as able
Limit sun exposure
Get a yearly skin check
Perform monthly self-exams to look for changes in suspicious skin spots
The importance of early detection and treatment of skin cancers as early as possible cannot be stressed enough! Protect your skin this summer!
Staff spotlight: Joan Diorio
By Cassidy Shaver, MSW, LSW, Transplant Social Worker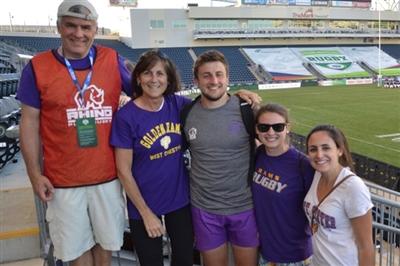 Joan Diorio is our beloved kidney transplant dietitian. In Joan's 2.5 years at Lankenau she has worked individually with our transplant patients to determine their nutritional needs, understand their lifestyle and assist patients in making gradual changes to help them meet their weight and nutritional goals so they may become transplant candidates. Joan has three children, Katie (27), Andi (25), and Paul (21) and will be celebrating her 30 year anniversary with her husband Paul in December. Despite being at Lankenau for only 2.5 years, Joan has strong ties to our hospital.
Joan completed a summer internship as a student dietitian at Lankenau before her senior year of college, the same summer she was diagnosed with type 1 diabetes. Additionally, Joan had all three of her children at Lankenau! We are so lucky to have Joan as a part of our kidney transplant team.
"Portion control, moderate intake, and adding movement and activity to daily life are three of the best ways for anyone to lose weight."
Cassidy Shaver (CS): What is the best part about your job?
Joan Diorio (JD): I love meeting new people and helping them make even one small change to improve their health.
CS: What is one easy tip for weight loss for ESRD patients?
JD: Portion control, moderate intake, and adding movement and activity to daily life are three of the best ways for anyone to lose weight. Some simple things dialysis patients can do are take walks on non-dialysis days, use resources that are available (through dialysis units, online, etc.), and rely on their family for help and support to improve their nutrition and reach their body weight goal.
CS: How do you work with people who are resistant to change?
JD: I try to lay it on the line for the potential transplant recipients that I see. These patients have an opportunity, and I aim to encourage them to make small changes to receive the gift of transplant, the gift of life. I try to tell patients that they don't have to give their favorite foods up forever, they just have to enjoy them in moderation. One individualized change at a time to reach realistic goals for success is the key to our work together!
CS: What is your vice?
JD: Coffee—and I also love to be outside, so I really work to protect myself from too much sun exposure.
CS: What do all of your "greatest success stories" in weight loss for our patients have in common?
JD: There are a few things. The patients who have had the biggest success seem to be open to new information and support, try to make one change to their routine, and they kept in touch with me by email or phone after their appointments by sending me their food records or asking for more suggestions. I am available to give feedback to patients and continue to help them make healthy changes in their lifestyle (food and exercise).
CS: How do you spend your free time?
JD: I love being outside! I like sitting on our deck, gardening, going to the beach with my family, really any activity that I can do outside. I used to be a swimmer, so my goal for the summer is to get back into swimming at the outside pool at the Y at least twice a week!
Joan's cooking corner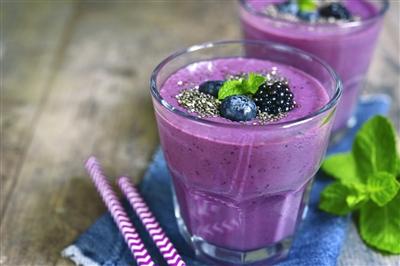 Blueberry blast smoothie
This healthy, easy blueberry smoothie recipe takes no time at all. Blend on and slurp up.
A quarterly recipe shared with you from your Transplant Dietitian, Joan Diorio, RD.
Cooking it up for Gift of Life Family House guests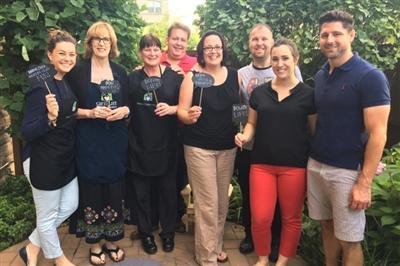 Oops we did it again! Members of the Kidney Transplant Program at Lankenau visited the Gift of Life Family House on Tuesday, June 27, 2017 to participate in a program known as "Home Cook Heroes." Members of Lankenau's transplant team planned, donated and cooked a night of food and fun for family house guests.
The menu for the evening included chicken and steak kabobs with vegetables, rice, pasta salad and fruit kabobs. The Family House was completely booked on this evening, and Lankenau Transplant fed approximately 45 transplant patients and their families.
Patient spotlight: James Williams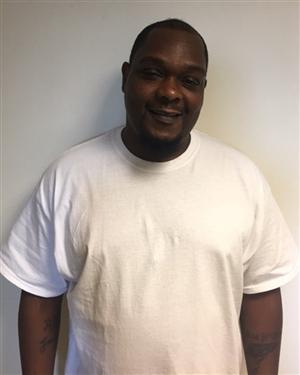 New kidney, new start in life for Lankenau patient
He'd been on the waiting list for a new kidney for six years and was getting ready to head home on the bus—just like any other visit—but then he received a call.
Gift of Life Donor Dash 2017
By Cassidy Shaver, MSW, LSW, Transplant Social Worker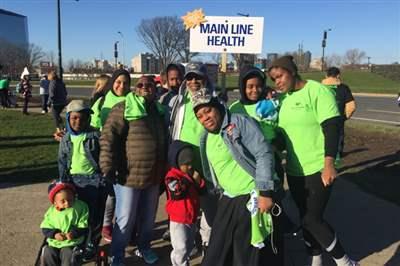 On Sunday, April 2, 2017 members of the Lankenau Kidney Transplant family attended the 22nd annual Donor Dash presented by the Gift of Life donor program. The goal of the event is to promote organ and tissue donation and raise funds to educate the community about the critical need for more people to register as organ and tissue donors. Participants take part in 10k and 5k runs, or a 3k walk which begins at the Philadelphia Museum of Art. Over 12,500 people participated in the event and over $500,000 was raised to support programs and activities designed to increase organ and tissue donor awareness, including sponsorship of Team Philadelphia's participation in the Transplant Games of America, and supporting of the Gift of Life Family House. Lankenau's Kidney Transplant Program participated in the event as a part of Team Main Line Health. Join us next year for the 23rd annual Donor Dash!
Why do I need… a BMI less than 35?
By Carlo Ramirez, MD, Surgical Director, Kidney Transplant Program
At Lankenau, we require our patients to have a body mass index (BMI) below 35. BMI is a measurement used by health care professionals to determine a patient's weight status (underweight, overweight, or within a healthy weight range). The reason for having a BMI based rule for transplant candidacy is that obese kidney transplant recipients have increased risk of cardiovascular (heart or blood vessel) disease and surgical complications compared with normal-weight transplant recipients.
Studies have shown that morbidly obese kidney transplant recipients with BMI's above 35 have increased risk of technically difficult surgeries. Technically difficult surgeries are associated with higher occurrence of surgical complications and longer operative times. Patients with a BMI over 35 were also found to have prolonged hospitalizations, higher rates of reintubation, and a greater number of wound complications.
Of more concern, the development of wound infection was associated with a significant increase in the risk of graft loss. Additionally, obesity can cause diabetes, cardiovascular disorders, liver disorders, gall bladder disease, reflux, high blood pressure, elevated blood sugar levels, and excess fat like substances to develop in the blood. All of the previously mentioned complications can affect the functioning of a patient's transplanted kidney.