We're
in

! Lankenau joins National Kidney Registry
By: Cara Morasco, Program Manager, Lankenau Kidney Transplant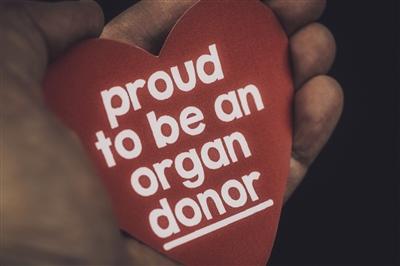 We are pleased to announce our new membership with the National Kidney Registry (NKR), the nation's largest facilitator of kidney paired exchanges! NKR has facilitate 3,787 transplants! In KPD, living donor kidneys are swapped so each recipient receives a compatible transplant. Kidney paired exchange most frequently occurs between a candidate and living donor that are blood type incompatible or have unacceptable antigens. However, sometimes kidney paired exchange is used for pairs with size discrepancies or large age gaps.
NKR offers some unique advantages for living donation: a voucher program and donor shield.
The Voucher Program, also referred to as Advanced Donation, is a kidney paired exchange separated in time. When a donor donates as part of the ADP, either a Standard Voucher or Family Voucher(s) will be provided based on the situation:
When a donor donates for an intended recipient who will likely need a transplant within the next year, a Standard Voucher will be provided for that one recipient. Standard Vouchers can also be provided when a chain breaks and a donor continues with their donation to keep a portion of their chain on schedule, even though their paired recipient has been removed from that chain.
When a donor donates for intended recipient(s) who will not likely need a transplant within the next year, Family Voucher(s) will be provided for up to five intended recipient(s).
Both types of ADP vouchers allow donors to donate their kidney before an intended recipient receives, or even needs, a kidney transplant.
The Donor Shield Program Centers offer protections to donors whether they donate directly to their recipient or through an NKR exchange. All donors who donate at a Donor Shield Center, represented in the map below, will receive the following protections already offered to all NKR donors:
Lost wage reimbursement for up to four weeks with a max $1,500 per week reimbursement
Travel, lodging and mileage reimbursement up to $2,000 for donors and their support person/travel companion
Life insurance with a $500,000 principal sum
Disability insurance for $1,500 / week maximum for up to 52 weeks
Legal support
Coverage for uncovered donor complication costs
Lankenau Medical Center also participates with the Organ Procurement and Transplantation Network (OPTN) Kidney Paired Donation Pilot Program (KPD).
If you would like to learn more about living kidney donation or about NKR, please don't hesitate to call!
---
The gift of life: Young mother thrives after kidney transplant
Nicole was only a teenager when she found out she had a kidney disorder caused by an inherited gene. And she was only 23 when she underwent a kidney transplant.
Read the rest of Nicole's story
---
Staff spotlight: Umber Burhan, MD
By: Cassidy Shaver, LCSW, Transplant Social Worker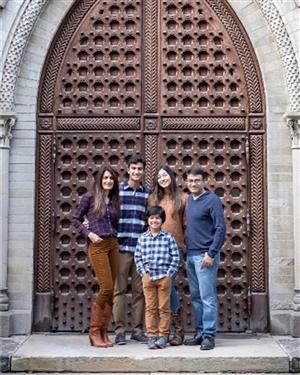 Our beloved nephrologist Dr. Umber Burhan is this edition's staff spotlight! Umber has been a transplant nephrologist for 11 years and with Lankenau's transplant team for over seven years. Umber lived in England until age 8 when she moved to Pakistan with her family. She completed medical school at 23 and moved to the U.S. the same year. She is also a mother, a wife, a sister, a friend, and an artist. She loves being on the go and makes it all look so effortless. Umber has the travel bug and is always looking forward to her next adventure. Read on to learn more about our wonderful team member.
Cassidy Shaver (CS): How did you decide to specialize in transplant?
Umber Burhan (UB): Because it's the happy side of nephrology. It's life changing and patients get their time and freedom and wellbeing back. It's amazing to see such an immediate change for patients.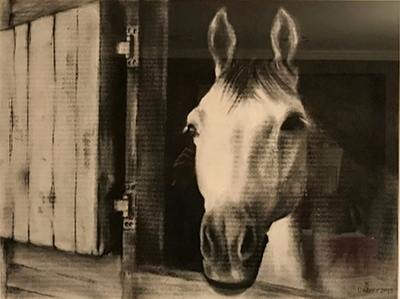 CS: What is something you would like to improve about transplant?
UB: I'd love if we could transplant more patients and decrease waiting times through encouraging more deceased and living donation by increasing donor designation and discussing living donation as a safe option for viable candidates.
CS: What is the best part about your job?
UB: I get to work with the best transplant team around. We work well together and genuinely like each other. I also get to meet a variety of people with different stories and backgrounds, I learn so much from seeing our patients and hearing their stories.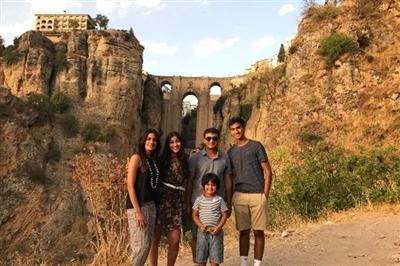 CS: What's your favorite thing about Philadelphia?
UB: I love the community and school systems here. I love the east coast and having all four seasons in full swing. I love the proximity to D.C., N.Y., New England and the family that we have close by.
CS: What is your vice?
UB: Oh man, I cringe saying this but definitely shopping. I'm also a total sucker for cake in all forms and French fries.
CS: What is something our patient's may not know about you?
UB: I paint and I speak four languages.
CS: What are you looking forward to 2020?
UB: More travel!
---
Let's celebrate!
We are now accepting submissions for all of your big moments. Have an upcoming kidney anniversary? Or a major life milestone coming up? Share it with us so we can celebrate you in our next newsletter! Send submissions to your Transplant Social Worker, Cassidy.
---
Twenty fifth annual Donor Dash
Gift of Life Donor Program's 25th annual Donor Dash, scheduled for Sunday, April 19, is being postponed in accordance with recommendations for large gatherings by the Philadelphia Department of Health.
Join Team Main Line Health on Sunday, April 19, 2020 for the 25th annual Donor Dash Run and Walk. The popular annual event, which attracts more than 10,000 people from throughout the tri-state region, raises essential funds to educate the community about the need for more people to register as organ and tissue donors. Held at the Philadelphia Museum of Art, it is our largest and most visible event of the year.
Proceeds from the Donor Dash benefit the Transplant Foundation, the charitable foundation that supports programs and activities for donor and recipient families. These include the Gift of Life Family House and Team Philadelphia's participation at the Donate Life Transplant Games of America.
For more information or to register as an organ and tissue donor, visit donors1.org/dash2020 and join Team Main Line Health with Captain Cara Morasco.
---
Joan's cooking corner
Mock mashed potatoes
Mock mashed potatoes made with cauliflower is a healthy alternative to get the same creamy comfort without the carbs.
A quarterly recipe shared with you from your Transplant Dietitian, Joan Diorio, RD.
Try out this mock mashed potatoes recipe
---
Why do I need… to answer my phone
By: Kristina Bryson, RN, CCTC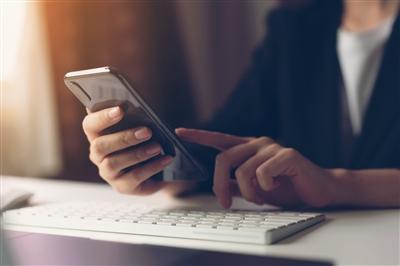 In today's day and age, our phones are our lifelines. For transplant candidates that phrase is literal. Communication by phone is the best and most effective way for transplant staff and patients to contact one another regarding appointments, evaluation testing, organ offers, and other sensitive health information. Contact by phone is the only means of communication used to contact patients with organ offers they have usually been waiting years to receive. Failure to answer calls or to return calls in a timely fashion may result in an organ offer (and potentially a transplant!) being missed.
A good practice for any actively listed transplant patient is to keep their cell phones' ringers turned up (calls will frequently come in the middle of the night), make sure their cell phone's voicemail is properly set up, and check voicemails frequently. Transplant Coordinators will always leave a voicemail if trying to contact a patient with an organ offer. The plague of robocalls can make this irksome, but it would be far worse to miss a chance of a life-changing transplant! Don't forget to call us if your phone number changes. Please check you main, as well, as workup appointment information is communicated in this way.