Tips for keeping your New Year's resolutions
By: Cassidy Shaver, MSW, LSW, Transplant Social Worker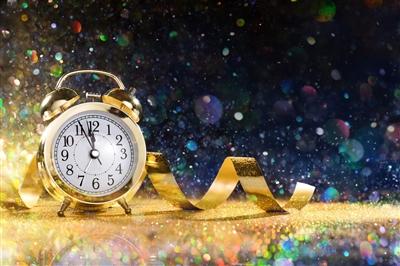 Many people use the start of the year as a time to commit to making changes in their lives, but many of us have difficulty transitioning these changes from New Year's aspirations to long-term changes. Here are six ways to make your resolutions stick!
1. Choose well
Pick one small, concrete, realistic and measurable goal you want to accomplish. This will aid in planning exactly the change you want to make. Don't aim too high or ignore reality. Set clear, short-term goals that are manageable.
2. Involve others
Family and friends can help make your resolution a shared experience and help keep you motivated.
3. Go for it
Make it a commitment, write it down, and buy into the change you hope to make!
4. Don't sweat it
Take setbacks in stride. Analyze and learn from missteps. Recommit to your goal. Note the triggers causing setbacks. Don't overlook all the things you already do that require self-discipline.
5. Congrats!
Plan rewards for yourself and give yourself a pat on the back for all you are doing!
6. But it's past New Year's
Changes can be made any time of the year. So what, you missed the mark by a few days? Choose something you want to work on and go from there. Positive change doesn't need a deadline or timeline.
It takes 21 days for a new activity to become a "habit" and six months for it to become a part of your personality. Good luck and Happy New Year!
Patient spotlight: Albert Morina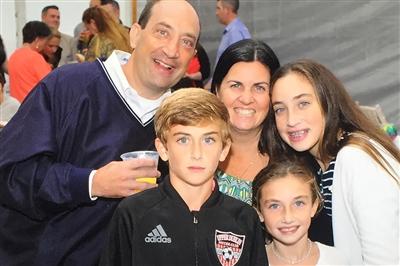 For second kidney transplant, Lankenau patient turns to team he trusts
When it was time for a second kidney transplant, Lankenau Medical Center's transplant team worked with Albert Morina to help him find the best match.
Joan's cooking corner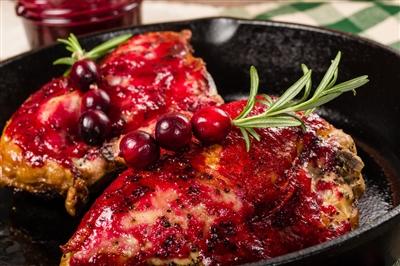 Cranberry chicken
Let our cranberry take on chicken revive your taste buds from the everyday chicken burnout.
A quarterly recipe shared with you from your Transplant Dietitian, Joan Diorio, RD.
2016 program highlights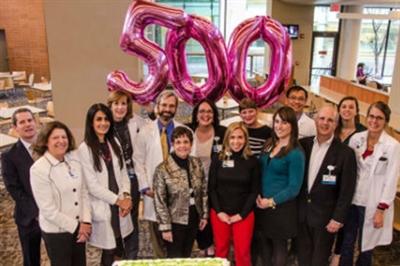 We want to extend a huge CONGRATS to the 40 patients who received a kidney transplant in 2016! Transplanting 40 patients in a calendar year has always been a goal for Lankenau Kidney Transplant, and this past year, we achieved it! Thank you all for helping to get us there.
We want to thank our 14 amazing living donors from 2016, all of whom displayed generosity, kindness and grace during their entire donation experience.
We completed four kidney paired exchanges in just 11 weeks. In total, these exchanges allowed 11 patients to be transplanted across the country!
In February 2016, we reached a lifetime achievement for our program, transplanting our 500th patient.
In October 2016, we celebrated this achievement with our recipients, donors, friends, family and hospital team. Thank you to those who helped us celebrate!
Staff spotlight: Keith Superdock, MD
By: Cassidy Shaver, MSW, LSW, Transplant Social Worker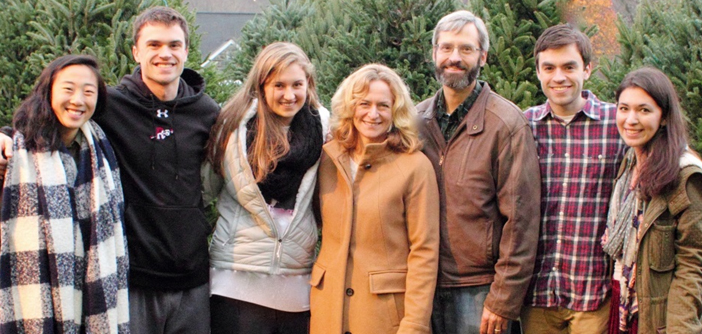 Meet Keith Superdock, our program's medical director and dedicated nephrologist. Dr. Superdock is a graduate of The Pennsylvania State University and Thomas Jefferson Medical School. Dr. Superdock has been married to his wife, Jennifer, for 27 years. They have three children, Matt (25), Mike (23) and Christina (19). Matt currently works as a high school math teacher, Mike is in medical school at Brown University, and Christina is studying to become a nurse at Clemson University. Dr. Superdock is an active member and deacon at Proclamation Presbyterian Church. He enjoys reading, exercising, spending time with his family, and traveling to the Outer Banks where he relaxes and visits with extended family.
Celebrating this milestone (over 500 transplants) was certainly a 2016 highlight for me personally and professionally.
Cassidy Shaver (CS): What motivated you to start the transplant program at Lankenau?
Keith Superdock (KS): I felt the challenge of beginning our program, along with the opportunity to help so many patients awaiting transplant in the Wynnewood and surrounding areas, was one I could not pass up. Since beginning the Program in 1994, we are proud to say we have successfully transplanted over 500 patients, 40 of which we completed in 2016! Celebrating this milestone was certainly a 2016 highlight for me personally and professionally.
CS: Why Lankenau?
KS: I enjoy working at Lankenau for many reasons. Lankenau offers a great combination of private practice (Nephrology Associates) and academics. Additionally, Lankenau offers wonderful support to their employees, and our program. The location can't be beat, as we are between my wife's parents in Northern Virginia, and my family in Bloomsburg, Pennsylvania.
CS: What is your "vice"?
KS: Wine.
Save the date!
Sunday, March 5, 2017 – Living donor recognition ceremony
Living donors and recipients of living donor transplants are invited to attend.
Sunday, April 2, 2017 – Gift of Life Donor Dash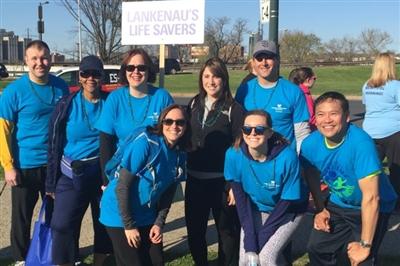 Register at donors1.org/volunteer/dash to join team "Main Line Health" before February 29 for $25. Races include a 10k run, a 5k run, a 3k walk and a kids fun run. Can't dash? Consider donating to our team!
Why we dash…
Since 1996, Gift of Life donor program has hosted the Donor Dash to promote organ and tissue donation and to raise funds to educate the community about the critical need for more people to register as organ and tissue donors. Funds are also used to sponsor Team Philadelphia's participation in the Transplant Games of America, programs and activities in support of donor and recipient families, including the Gift of Life Family House, which opened in 2011.
The dash celebrates the life-saving power of donation and honors all of the donors who make it possible. By supporting Gift of Life and the Donor Dash, you will help raise awareness about the critical need to increase the number of those registered as organ and tissue donors. There are more than 5,600 people men, women, and children waiting in our region for a second chance at life through an organ transplant. You can help us make a difference!
Why do I need… anti-rejection medications?
By Laurel Lerner, RN, CCTC, Transplant Coordinator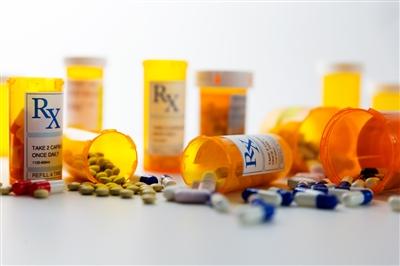 After transplant, in order to keep your body from rejecting your new kidney, you will be prescribed anti-rejection medications also known as immunosuppressive medications. These medicines are critical to the success of your transplant because they help block your body's natural defenses.
Your body has a natural way of recognizing what should and should not be in your system. It protects itself from things that it identifies to be foreign, using its defense system (the immune system). When the immune system senses something foreign, a certain type of white blood cell (lymphocyte) produces antibodies (proteins that act like alarm bells) that start your body's immune response. Lymphocytes and other defenders rush to the site to attack the foreign substance. Since your transplanted kidney is not your own, your body will recognize this as being foreign and activate your immune system.
Anti-rejection medications weaken your immune system and decrease its ability to set off the alarm bells to trigger the immune response. In a sense, we fool the immune system into believing your new kidney is not foreign. It is extremely important to take these medications as directed to prevent the risk of losing the kidney to rejection.
If you are unsure if you are taking your medication correctly, or have trouble obtaining your anti-rejection medications for any reason, please contact the transplant office immediately.
Common anti-rejection medications
Prograf (tacrolimus)
Cellcept (mycophenolate mofetil)
Prendisone
Sirolimus (Rapamune)