Record number of transplants in 2016 reported
By Jody A. Charnow, Editor, Renal & Urology News, 2/6/2017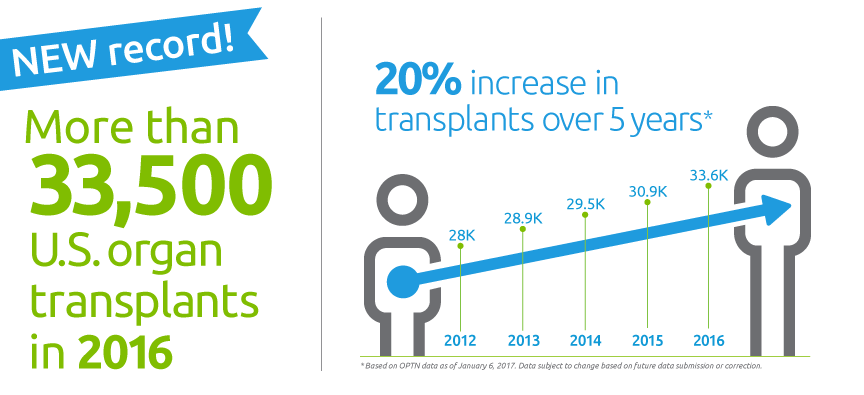 Surgeons in the United States transplanted a record number of organs, including kidneys, in 2016, according to data from the United Network for Organ Sharing (UNOS).
A total of 33,595 organ transplants took place in the United States in 2016, an increase of 8.4 percent from the 30,969 transplants in 2015. The number of kidney transplants rose from 17,878 in 2015 to 19,061 in 2016, a 6.6 percent increase. During that same period, the number of kidney transplants from deceased donors increased from 12,250 to 13,431, a 9.6 percent increase. The number of living-donor kidney transplants remained almost the same (5,628 in 2015 and 5,630 in 2016).
David Klassen, MD, chief medical officer for UNOS, told Renal & Urology News that multiple factors could explain the increase in the number of transplants in 2016. These factors include the narcotics overdose epidemic, which probably accounted for about a third of the increase from 2015 to 2016. Another reason for the upward trend, he said, is the increased use of organs harvested from patients following cardiac death and not just from those who suffer brain death (traditional source of deceased-donor organs). Organs donated after cardiac death account for about 20 percent of organ donations, Dr. Klassen said.
In addition, organ procurement organizations "are really doing an excellent job at identifying donors, and they are broadening the population of donors that they are willing to consider for donation. They are willing to consider organs that in the past they had not accepted."
Dr. Klassen also credits efforts by medical organizations to encourage people to donate organs.
As for why the number of living-donor kidney transplants has not increased, Dr. Klassen said financial barriers (such as lost income) as well as logistical issues are contributing factors.
Despite a rising trend in organ donations, nearly 120,000 people are on a transplant waiting list at any time, he noted.
Patient spotlight: Sister Mary Praskac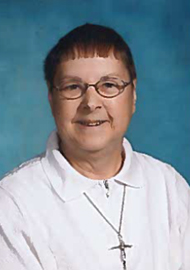 Kidney transplant patient puts trust in the Lankenau care team
Sister Mary is waiting for a matching donor kidney. Although she has some fears about kidney transplant, she trusts the surgeons at Lankenau.
Joan's cooking corner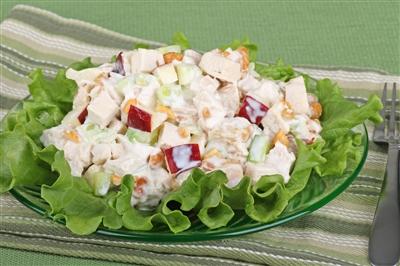 Chicken fruit salad
Try out this refreshing take on the everyday chicken salad.
A quarterly recipe shared with you from your Transplant Dietitian, Joan Diorio, RD.
Cooking it up for Gift of Life Family House guests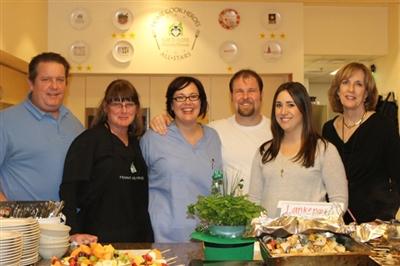 Members of the kidney transplant team from Lankenau Medical Center prepared dinner at the Gift of Life Family House through the Home Cook Heroes Program on Tuesday, March 7. The kabob theme was a hit!
The Gift of Life Family House brings family members, patients awaiting life-saving transplants, and organ transplant recipients together under one roof—and supports them through lodging, meals, transportation and supportive services. If you would like to learn more about the Gift of Life Family House please visit giftoflifefamilyhouse.org.
Staff spotlight: Sue Vernick, Transplant Assistant
By Cassidy Shaver, MSW, LSW, Transplant Social Worker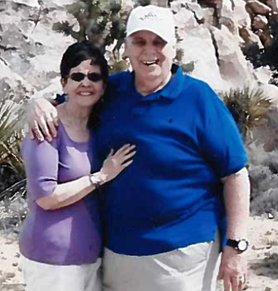 Meet Sue Vernick—our beloved kidney transplant assistant. Sue has been with our program for almost 10 years. She is known as "Mom Mom" to her seven grandchildren, who she sees every weekend. Sue loves playing tennis, walking outside, going to Curves, traveling (most recently by cruise ship) with her husband and of course her biggest pleasure is being with her grandchildren. She loves taking them to the movies, and is really looking forward to seeing Boss Baby with them.
Cassidy Shaver (CS): Why Lankenau?
Sue Vernick (SV): Initially because of proximity. I live and grew up in the Neighborhood. Now it is because I love the people I work with, and I love the patients. They inspire me every day with their strength and courage. I love the changes we see in them once they are transplanted. It is a happy place. I love our department.
CS: What is your favorite Lankenau Memory?
SV: One day Laurel had my keys and accidentally gave them to a patient's spouse without realizing it. Later in the day I realized I didn't have my keys and frantically began looking for them. Luckily, the patient's wife called us later and let us know she thought she had one of our keys. It was a very funny series of errors.
CS: Tell us a quirky fact about yourself?
SV: I don't dye my hair. Once I had frosted tips but that cured me of ever wanting to do it again. I also used to go sledding on the Lankenau hill when I was young. I also worked as a respiratory therapist after High School and worked at Sneaky Pete's (an Ardmore shoe store). I also know all of our post-transplant patient's by name.
CS: What is your vice?
SV: Apple pie and chocolate chip cookies for sure!
Gift of Life donor ceremony 2017
By Cassidy Shaver, MSW, LSW, Transplant Social Worker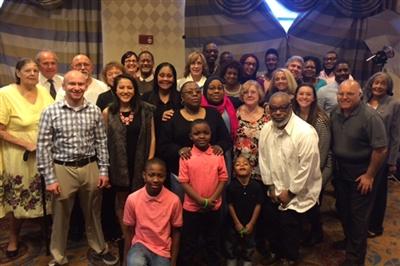 Every year, Gift of Life Donor Program hosts a special Living Donor Ceremony to honor those who have made the generous decision to give the gift of life by becoming living donors. This year's ceremony was held on Sunday, March 5, 2017 and honored Lankenau's 14 living donor's from 2016. We were so honored to have the largest group of donors in attendance from the Gift of Life region!
Donor Naseehah Strand who donated to her mother, Julia Bridges, last fall was featured by local Philly radio station KYW 1060 at the event. Naseehah states "a lot of people say I'm a hero, I don't feel as though I'm a hero. I just feel as though I'm doing something that I was supposed to do, because she would do it for me."
We were so happy to celebrate the Gift of Life with all of our wonderful donors and recipients on such a beautiful day!
Why do I need… my blood drawn once (or twice) a month?
By Kristina Bryson, RN, Transplant Coordinator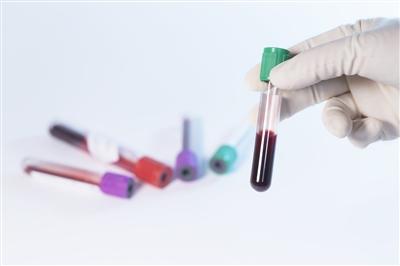 The blood samples that your dialysis center or lab draws monthly are a very important part of being active on the transplant list. We use this monthly blood sample to determine if you are a match to a potential kidney donor.
This sample is called a PRA and it tells us how many antibodies are circulating in your blood. The higher the antibody level, potentially, the harder it can be to find a matching donor for you.
Several things can cause higher antibody levels such as a history of multiple blood transfusions, multiple pregnancies, or previous organ transplants.
Anyone with a PRA greater than 0 will need a PRA sample drawn every two weeks. It is also important to tell your transplant coordinator if you have recently received a blood transfusion, have been sick, or have recently received any vaccines as all of these things can cause your antibody levels to increase.
Dialysis will draw your labs for you and ship them to the transplant lab. You can ask your dialysis nurse what date your PRA is drawn and sent. If you are on peritoneal dialysis or not on dialysis at all, you are responsible for having one of our participating labs draw and ship your sample.
If you do not have a recent sample in the lab and you receive an organ offer, you will have to come to the Lankenau Medical Center Emergency Department to provide a sample (a lot of times this happens in the middle of the night). This will delay the testing needed to see if you are a match to the donor.
If you are unsure of how often your sample should be drawn, please call the Transplant Office at 484.476.8485.