Integrative and functional doctor in Concordville
While integrative and functional medicine are often used interchangeably, they offer two different approaches. You get the best of both worlds with Bob Denitzio, MD, an integrative and functional medicine doctor in Concordville, Pennsylvania, in the western suburbs of Philadelphia.
Integrative medicine provides an alternative for patients who are faced with complicated health issues that have not responded to routine traditional medicine treatment. Integrative medicine incorporates the best interventions of traditional medicine but opens up the vaults of knowledge about alternative and complementary therapies.
By thinking of the patient's mind and body as a web of interconnected systems—rather than just organs acting separately—a physician gains great insights into the underlying root causes of a person's ill health, and can use unique prescription or non-prescription to reverse chronic illness or prevent it from progressing while still in an early stage.
When evaluating a new patient, an integrative medicine doctor incorporates the best interventions of traditional medicine but opens up the vaults of knowledge about alternative and complementary therapies. This allows the integrative practitioner to offer a wide array of options in the treatment and prevention of chronic disease, including knowledge of and when to pursue:
Acupuncture and traditional Chinese medicine
Massage
Chiropractic manipulation, also known as osteopathy
Meditation
Yoga
Tai chi
Western herbalism, supplements and vitamins
…and many more disciplines.
We offer these integrative and functional medicine services at our Concordville location in the western suburbs of Philadelphia.
If integrative medicine is a unique philosophical approach to health and wellness, then functional medicine is a discipline that reorganizes clinical data and traditional thinking about how to characterize a patient's health and current chronic medical problems.
This may include detailed history taking, physical exam, and the use of advanced laboratory testing beyond that usually offered by a traditional medicine doctor. Find out more about functional medicine (PDF).
Blending the knowledge and patient-centered philosophy of integrative medicine with the advanced tools of functional medicine, particularly when practiced by a very experienced physician, is the unique combination offered at our Concordville office.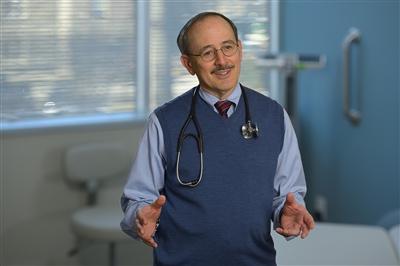 Bob Denitzio, MD, is both an integrative and functional medicine doctor with 34 years in practice in traditional medicine, including experience with women's health. He begins each patient relationship with an in-depth conversation about your health and history.
Basic wellness evaluation with integrative and functional medicine doctor
A wellness evaluation includes a discussion of diet and lifestyle, alternative diet approaches, and a review of your fitness goals and activities. During your wellness evaluation we'll also review any medical problems and their current treatment. Your wellness evaluation further includes:
Discussion of life stresses and methods of relaxation
Analysis of current nutritional supplements and assessment of any need for vitamins, supplements, botanicals
Bioelectrical impedance analysis (BIA), a measurement of body fat/lean muscle ratio and discussion of findings
An introduction to the HeartMath technology to improve mental and emotional well-being
Learn more about working with a functional medicine practitioner (PDF).
Comprehensive evaluation to find the causes of health problems
Patients may further wish to see a functional medicine doctor for autoimmune conditions, such as lupus or rheumatoid arthritis, or for chronic disease management, including diabetes, prediabetes, hypertension, high cholesterol or heart failure. With the goal of crafting unique solutions for each patient, we evaluate for:
A functional wellness evaluation is also useful for diagnosis and treatment of:
ADHD (adults and children)
Environmental toxins (heavy metals, mold, and persistent organic pollutants) in the body
Complications of the treatment of Lyme disease (post-Lyme syndrome)
Thyroid and adrenal gland hormone imbalances (Hashimoto's thyroiditis, stress hormone excess or adrenal exhaustion)
We further specialize in women's health, providing breast cancer risk assessment, and evaluation for conditions such as premenstrual syndrome (PMS) and polycystic ovarian syndrome, and insulin resistance. We also work with perimenopausal, menopausal, and postmenopausal women ;—as well as men—providing hormone replacement therapy in collaboration with your family doctor, urologist or gynecologist.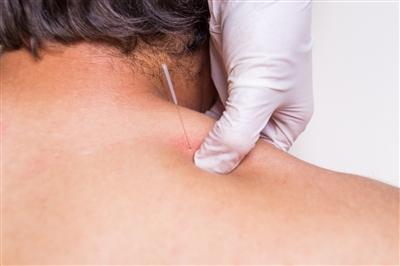 You may also benefit from these integrative medicine services:
Dry needling – This is an alternative therapy involving use of thin filament needles to release painful trigger points within muscle groups suffering from overuse or acute injury. Dry needling benefits include muscle pain relief, increased range of motion, and faster recovery from injury. It is often combined with physical therapy or massage. Acupuncture and dry needling use similar types of needles, but dry needling focuses on the body's "trigger points" or bands of tissue within the muscles. Learn more about dry needling procedures.
Diet and nutrition assessments – The integrative MD can test for nutritional deficiencies and metabolic imbalances with advanced laboratory assays, and help you discover the most appropriate way of eating for your body, your health, and your lifestyle, including:

Low carb/ketogenic diets
Dr. Andrew Weil's anti-inflammatory Mediterranean diet*
Gluten-free and other elimination diets
Low-glycemic index diets

Genetic testing – This may include APOE testing for Alzheimer's disease and heart disease; MTHFR disease testing (cardiovascular risk, methylation, and folic acid problems); Genesight (genetic testing for depression, anxiety, and ADHD medications), neurotransmitter analysis, and detoxification enzymes (to determine how your body processes drugs and environmental toxins).
Other types of testing we may recommend include comprehensive stool exams and microbiome analysis, urine organic acids and oxidation status testing, and micronutrient profiles.
Dr. Denitzio's food books and app recommendations
Learning about new foods and discovering healthful ways to eat for your body can be somewhat overwhelming. To help narrow it down a bit, here are some of Dr. Denitzio's favorite cookbooks and books about eating:
You may also find the following apps useful:
And websites such as these also provide helpful information:
Your first visit with an integrative and functional medicine doctor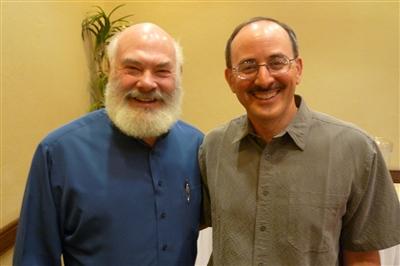 To better understand your health history and lifestyle, Dr. Denitzio spends time getting to know you in an information-gathering session that lasts approximately 90 to 120 minutes. During this first appointment, the doctor may also perform a physical exam, and additional lab work may be recommended. After thoughtful consideration of your history, physical exam and lab work, the doctor will generally want to see you again in a few weeks to review his findings and make recommendations for diet, lifestyle, supplementation, and any other therapies that may be helpful.
To schedule an appointment with Dr. Denitzio, call 484.227.7858
Telemedicine appointments
Main Line Health's integrative and functional medicine physicians are now offering telemedicine appointments for evaluation for autoimmune and chronic conditions as well as functional wellness evaluations.