Bringing together the best of conventional medicine along with complementary and alternative medical therapies, our providers at Main Line Health Integrative and Functional Medicine Services offer a synergistic health care model to our patients and the community.
Call 484.337.2670 for appointment
This interdisciplinary 9,500 square-foot center is home to personalized care that empowers patients and providers to work together to address the underlying causes of disease and promote optimal wellness.
Restoring wellness and vitality both inside and out, we treat the whole person - body, mind and spirit.
Our philosophy
The expertly qualified providers are committed to treating those looking for individual preventive integrative therapies with the goal of achieving optimal health.
Our providers offer a la carte services and wellness packages for integrative therapies and services.
Meet the providers
Integrative and functional medicine physician
Dr. Sugarman helps patients achieve a higher level of health, as well as patients with chronic conditions that have not responded to traditional medicine. She gets to know you, your goals, and all aspects of your health including body, mind, and spirit to better support you through your health care journey.
Health conditions treated include:
Arthritis
Athletic performance
Brain health
Anxiety and depression
Autoimmune diseases
Cancer prevention and support
Cardiovascular support
Chronic pain
Detoxification imbalances
Diabetes
Digestive disorders
Environmental and food allergies
Fibromyalgia
Healthy weight and metabolism
Osteoporosis
Sleep disorders/insomnia
Treatments may include:
Prescription medication
Supplements
Therapeutic diets
Lifestyle counseling
Exercise or physical therapy
Stress management
Massage, mindfulness and meditation
Osteopathic manipulation
Personalized nutrition plans
---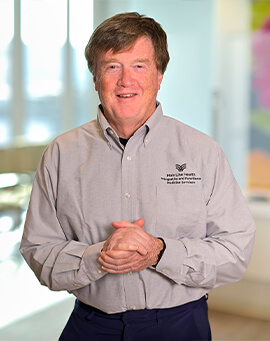 Lead fitness-metabolic trainer
Bruce offers our patients fitness, movement, strength and training services, including:
Movement assessment (FMS, Y-Balance test)
Strength and power testing
Metabolic testing (active metabolic testing/resting metabolic testing)
Sports-specific assessments (golf, baseball, track and field, etc.)
Training program design
Personal training/performance training
---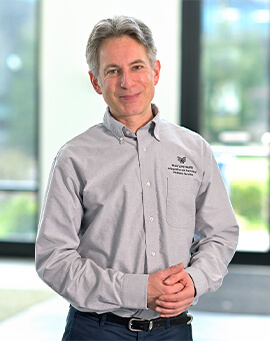 Acupuncturist
Daniel offers his patients acupuncture treatments for a variety of conditions. Acupuncture may be used for:
Pain relief: Acupuncture can help reduce or eliminate chronic back pain, neck and joint pain, headaches and migraines, even arthritis.
Stress reduction: Stress is the root of many health problems. Occasional short bursts of this response are not a problem, but when stress becomes a long-term way of life, this set of biological responses can cause serious health problems.
Detoxification: Acupuncture helps restore harmony and balance in the channels of your body by eliminating pollutants and rebuilding vital energy. Detox may be useful for anyone since we are all exposed to toxins on a regular basis.
Smoking cessation/weight management: Cutting out unhealthy behaviors and maintaining a healthy weight are the best things you can do for your health right now. Kick the habit or lose unwanted weight with a safe, natural and effective series of acupuncture treatments, which are designed to help you stop smoking or reduce unhealthy food cravings without stress or anxiety. Smoking cessation and weight management treatment packages of five or 10 sessions are available.
Balancing: Balance is a dynamic state, one that is ever-changing as we age, and adapting to influences from all sides in order to maintain equilibrium. Balancing acupuncture improves your adaptability to stress and restores your vitality.
Chronic health issues: Scientific studies have proven acupuncture's effectiveness for many common debilitating health issues including allergic rhinitis, chronic low back pain, headaches (tension type and chronic), migraine prevention, osteoarthritis of the knee and post-operative pain.
Other conditions where acupuncture has shown positive effects include:
Coming soon: Facial rejuvenation and cosmetic acupuncture
We are dedicated to helping you achieve your highest potential for wellness regardless of your current state of health. We believe that:
Optimal health is a state of balance and harmony in mind, body, and spirit, and reaching and maintaining this balance is a lifelong process
Knowledge is the key to responsible health care decision making and patients should be actively involved in their healing process
Respect, compassion, and inspiration should guide the practitioner
To learn more about Main Line Health Integrative and Functional Medicine, please call 484.382.3237 or email us at [email protected].