Whole-person integrative eating, personalized for you
Your body has several "systems," all at play with and communicating with one another. What you put into your body influences these systems and the communication between them. A functional nutritionist—often a nurse who has advanced knowledge, experience, and certification in functional nutrition therapy—can take a broadview approach to your health and help make dietary adjustments based on your individual needs. This approach is often called whole-person integrative eating.
CALL 484.337.2670 FOR APPOINTMENT
The functional nutritionist can:
Apply advanced understanding of anatomy and physiology
Expertly analyze and assess your individual health needs or concerns
Prescribe personalized dietary changes to support optimal well-being
—so you can feel your best, at any stage of life.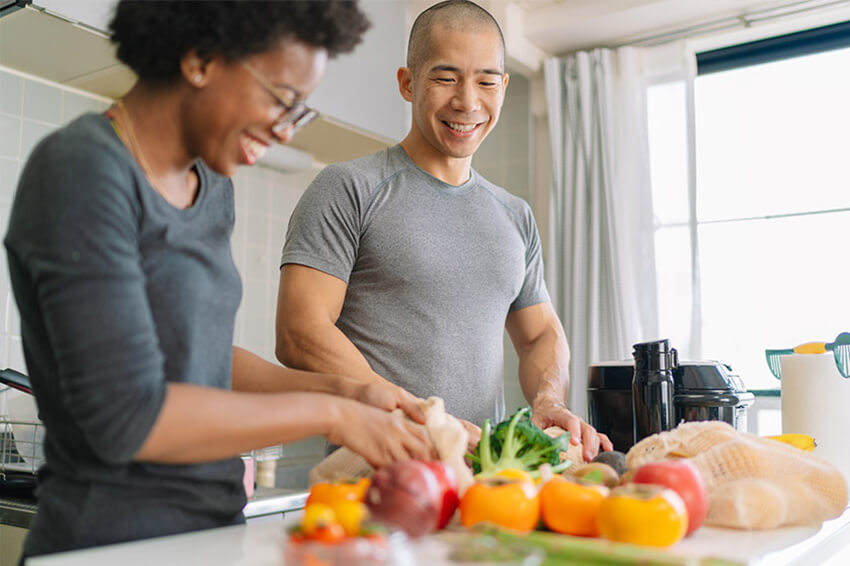 Whole-person integrative eating and your personalized nutrition plan
Your functional nutritionist will assess your current diet and lifestyle behaviors as well as any health conditions you might have, such as hypertension, diabetes, high cholesterol, irritable bowel syndrome, and obesity.
We take the approach that health is a life-long journey—one that is always evolving—and that personalized nutrition, along with movement and mindfulness can help you achieve optimal health along the way.
Whole-person integrative eating and a personalized nutrition plan may include:
Guidance on:

Diabetic food plans
Elimination
Gluten-free
Ketogenic
Low-FODMAP
Sports nutrition
Time-restricted feeding

Minimizing toxin exposure by identifying high-quality produce and food brands
Counseling on weight management and macronutrient needs
Suggestions on foods for hormonal balance as well as gut and brain health
Ways to incorporate anti-inflammatory foods into your diet
To schedule an appointment, call 484.337.2670.