David M McDonald, LSW Business Manager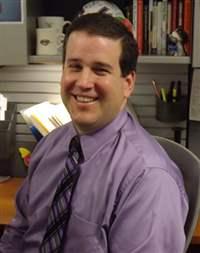 David has been a social worker since 1997 and has been in the field of Medical Social Work since that time. In addition to his time as a hospital discharge planner and care manager, David has also worked as a Long Term Care insurance agent. Building on his knowledge of hospital social work and the insurance industry is the time he has spent in homecare since 2005 both as a clinician and as a community service liaison. He has served on the board at Easter Seals of Delaware, the Hometown Senior Center in Media, PA, the Social Work Alumni Board at Widener University and currently serves on the board at Main Line Adult Day Care Center.
However, it is David's time personally as a caregiver that has forged his commitment to Private Duty Care. After caring for both his mother and father, he personally experienced navigating the health care system from acute care and rehab to private duty care to hospice care and nursing home placement. It was these experiences that have fueled David's commitment to help as many people as he could navigate the health care delivery system.
David resides in Chester County, has been happily married for 13 years and is the proud father of two beautiful girls. David refers to his marriage and children as the greatest things he has ever done. David is very active in his Church and can be found coaching his girls Soccer team in the Spring and Fall. David continues to search for new ways to assist the elderly.
Tami Sanchez, Customer Service Representative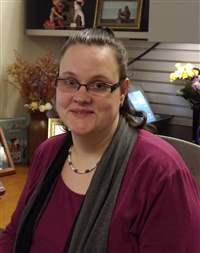 Tami is the voice of Extended Home Care. She is very passionate about helping people meet their needs of assisting their loved ones. Tami has spent the last 18 years in the health care industry beginning as a certified nurse's aide working in a nursing home to currently working in home care. However, it was her personal experience with her grandmother that fuels her passion for service.
Ever since Tami's grandmother became ill and required private help in the home she has wanted to assist caregivers with getting the best care at home both medically and mentally. She has personally and professionally seen the difference the right help in the home can make. Tami lives in Delaware County, has been married for 11 years and has two beautiful daughters.
Milarah Silverne, Billing Analyst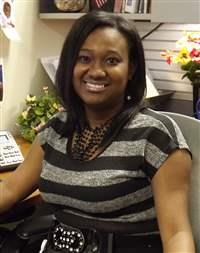 Larah has worked in the health care industry for over 10 years. From her experience in the hospitals to Physician offices to the world of home care she has developed a deep appreciation and understanding of the struggles that families and caregivers go through. Larah's friendly and outgoing nature allows her to relate to people in a variety of circumstances. She enjoys helping others because it gives her a strong sense of satisfaction in her life.
Larah is happily married with a son. When she is not at work she enjoys reading, long walks on the beach, and spending time with her family.