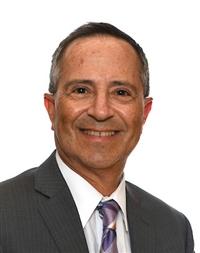 On behalf of the faculty and staff of the urology services at Main Line Health, we welcome you to the urology residency program website. We appreciate your interest and hope you get an opportunity to explore our residency program and address your questions.
The Urologic Surgery Residency Program at Main Line Health is academically focused following the ACGME guidelines and has a five-year curriculum. The training schedule is robust to ensure an excellent educational experience. The first year includes a six-month experience in the department of surgery, acute critical service, interventional radiology, transplant/nephrology and urology.
The next four years will be exclusively in urology. The schedule will comprise of rotations at Lankenau Medical Center, Bryn Mawr Hospital, AI duPont/Nemours Hospital for Children, the Mercy Health System and Roswell Park Hospital. At graduation, residents will have the necessary scope, volume and cases, as well as the experience to practice urology in the environment of their choice to include general or subspecialty training, and/or an academic or research-oriented career.
The urology residents will be encouraged to be involved in clinical science research as well as author articles and present self-initiated papers at local and national meetings. Scholarly activity will be the cornerstone of the program. We strive for urology residents that are motivated, responsible with excellent leadership and surgical skills. Urology conferences include Morbity and Mortality, Multi-Disciplinary Pathology Conference, Grand Rounds, Journal Club, and Weekly Didactics and In-Service Board Review.
To learn more about the urology residency program, please contact Program Manager Diane Wysocki at wysockid@mlhs.org.
Best Wishes,
Laurence H. Belkoff, DO, FACOS
Director, Urologic Surgery Residency Program, Main Line Health