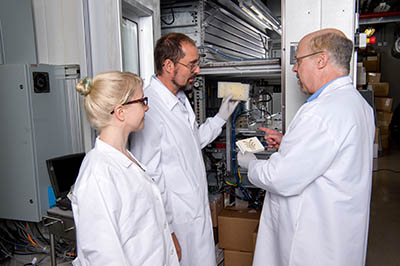 The mission of LIMR Chemical Genomics Center (LCGC) is to advance medicinal discovery. We provide proprietary, uniquely diverse, drug-like chemical libraries and other resources that measurably improve the efficiency of high throughput screening (HTS) by 500 percent, and potentially reveal unexpected drug synergies that may otherwise not be discovered. We help university scientists with limited resources discover drug leads for novel target proteins. With a unique suite of drug discovery technologies, LCGC promotes collaborations between universities and companies with an IP-protected, public-private partnering model called Double-Blinded Drug Discovery (DBD2)®.
Our aim is to accelerate technology transfer and commercialization of first-in-class therapeutics from publicly funded research institutions to pharmaceutical companies. Our patented drug discovery technologies are poised to transform early-stage discovery by revealing novel, synergistic drug combinations.
For example, bioactive natural products have long been known to have medicinal potential, but their development as treatments is often limited by poor efficacy, selectivity or bioavailability. We aim to catalyze long-desired convergence of pharmaceutical and nutraceutical research and development with ultra-efficient HTS methods to test vast numbers of combinations between bioactive natural ingredients and FDA-approved drugs.
Learn more information about the LIMR Chemical Genomics Center (LCGC)
Please contact us for more information on accessing our unique resources and approaches for combination-drug discovery.
LCGC
Suite R142
100 East Lancaster Avenue, Wynnewood, PA 19096
phone: 484.476.8230 | fax: 484.476.2205 | [email protected]