Researchers at the Main Line Health Center for Population Health Research (CPHR) at the Lankenau Institute for Medical Research identify effective models to improve population health, as well as build evidence regarding successful implementation strategies. Current projects that our researchers are focused on include the following:
(The following links lead to the content below.)
Several other studies are in development as well.
Survey research
CPHR also can develop and analyze surveys for Main Line Health. Our research team can:
Perform biostatistical analysis and consultations
Design and conduct focus groups and structured patient interviews
Develop and conduct patient surveys, and analyze and report on the results
Strategize and develop patient-reported outcomes reports
Help Main Line Health practitioners with quality-improvement initiatives
Community programs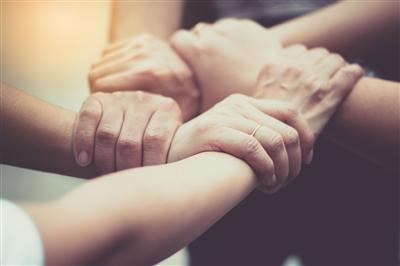 CPHR is partnering with several population health-focused projects in Main Line Health. We develop rigorous metrics and evaluation for projects developed as a part of the community-needs programs and services at Main Line Health and, more specifically, Lankenau Medical Center.
For example, we help to:
Shape surveys of health care consumers visiting or receiving produce from the Deaver Wellness Farm
Develop strategies for assessing the impact of training medical students to be population- and community-focused through home visits and working on the farm
As opportunities arise, we will assist those working in the community to identify appropriate strategies for measuring the effectiveness of programs and ensuring that those who lead programs know where benefits and improved outcomes are likely to occur.
Depression care pathways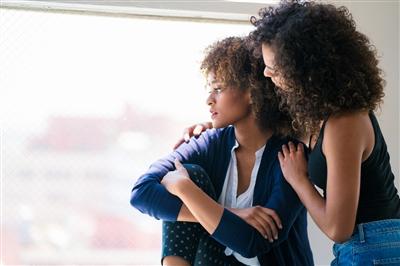 CPHR, in partnership with Takeda Pharmaceuticals, Lundbeck and Geisinger Health, has a study underway to improve understanding of major depressive disorder (MDD).
Background and rationale: About 7 percent of adults in the United States suffer from MDD, according to the Substance Abuse and Mental Health Services Administration. Depression is associated with significant health services utilization, has been linked to several comorbid conditions and is associated with disability, accounting for 3.7 percent of all disability life years in the U.S., according to the World Health Organization.
We seek to:
Better understand strategies for identifying depression in the population along with the interplay of other health issues
Examine current treatment strategies and improve understanding of the barriers to successful treatment options
Examine evidence associated with patient conditions
Characterize care pathways that may be appropriate to meet the needs of individual patients
Understand the influence of social determinants on the health, quality of life, and outcomes of patients with MDD
Breast cancer nurse navigator services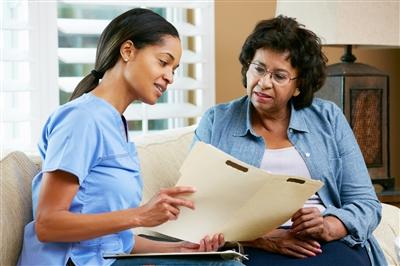 In the days following a cancer diagnosis, patients need several important components of care; for example, coordination of early assessments, visits to multiple providers, and a host of treatment options carefully explained. A nurse navigator can, at minimum, ensure that patients understand their options and what's required for each; facilitate care coordination across many settings; and communicate with payers and providers about patients' needs.
Background and rationale: As the health care industry has evolved over the years, payment models have changed and treatment options have expanded. Thus, the responsibilities of nurse navigation have grown. That said, formal understanding about processes within nurse navigation has become less clear.
Main Line Health's leadership seeks to better understand the work that occurs today and improve on the role of navigation in the future to ensure that patients are effectively served by this important role and to continue to achieve high-quality breast cancer care. We will study the navigation process and report to Main Line Health regarding care gaps, and identify potential for addressing barriers in the navigation process.
Future studies will focus on addressing patient-reported outcomes and needs in the care delivery process and navigation. We will assess patient outcomes and evaluate how care delivery processes work within subgroups, including among patients of different ages, races and ethnicities, as well as by groups that have unique traditions or cultural practices.
HPV vaccine uptake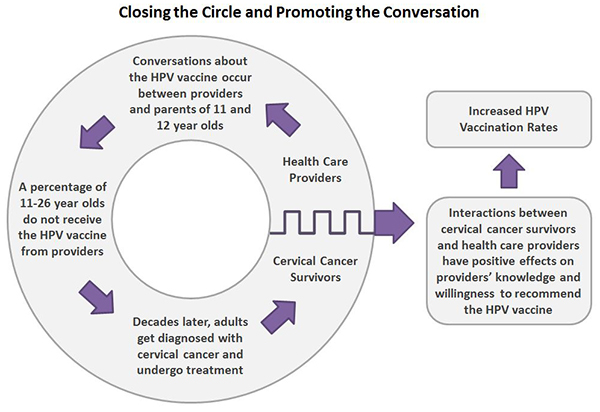 In this study, CPHR researchers seek to boost their understanding of what cervical cancer survivors know about their cancer, its link to the human papillomavirus (HPV) and where patients learned this information.
Background and rationale: HPV is the most common sexually transmitted disease in the United States. Approximately 14 million new cases of sexually transmitted HPV occur in the U.S. each year, with an estimated 79 million people currently infected, according to the American Sexual Health Association. Many cases of HPV resolve on their own. However, persistent infection with some types of HPV can cause cancer and genital warts, according to the U.S. Centers for Disease Control and Prevention (CDC). The CDC also reported that in 2016, 40 percent of teens aged 13–17 did not receive the HPV vaccine.
CPHR researchers will identify patients willing to participate in a provider education program. Primary care providers will be surveyed regarding their practices and commitment to making recommendations to parents of adolescents about getting the HPV vaccine, before and after a program of education. Ideas for the education of providers may emerge from findings acquired during this phase of the study.
The program's implementation will incorporate this learning into a process that includes:
An opportunity for cancer survivors to share their story with providers
Provider education
An examination of the impact of this training
Women's heart health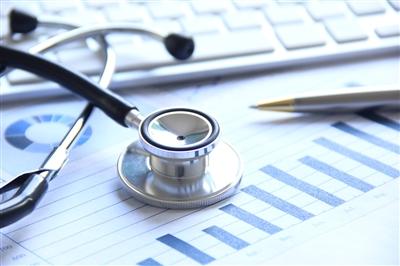 In CPHR's partnership with the Main Line Health Women's Heart Initiative, our researchers are using data from a registry, health records and other administrative data to explore the experiences of care among women with cardiac health issues.
Background and rationale: Historically, women have experienced under-identification of serious heart conditions. Their symptoms are sometimes different from "classic" symptoms associated with men's heart attacks. Moreover, women may have risk factors, including certain types of breast cancer treatment and pregnancy-related events, that increase their potential for future heart-related conditions. Women who arrive in the emergency department (ED) with chest pain are frequently sent home, and women often are not screened for past health events that may place them at a higher risk for heart disease.
Our researchers are studying ED visits within Main Line Health, including patients who have reported with chest pain, to identify patient characteristics such as gender, race and ethnicity, and place of residence that may distinguish pathways to care.
We're interested in understanding:
What symptoms bring heart patients to the ED
What diagnostic tools are used to detect cardiac issues
Treatment options
Disposition in the ED
Frequency of revisits
In another project, we're exploring when and how women are screened and referred for heart assessment and treatment based on emerging recommendations about women-centered risk factors for cardiovascular disease.
Workforce development in health care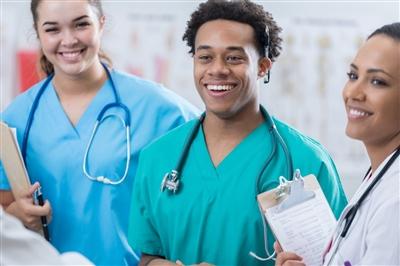 CPHR is exploring, in partnership with Geisinger Commonwealth Medical College, strategies for promoting the development of future health care professionals, specifically physicians from underrepresented minority populations.
Background and rationale: Research has shown that while Caucasians make up 72 percent of the U.S. population, they represent 80 percent of the health professional workforce. Asian Americans are well represented in the health care workforce, but African Americans and Native Americans are not.
Students from middle school, high school and undergraduate college programs are provided with academic advising, enrichment experiences, training and summer activities to enhance their academic profiles as well as their personal experiences.
The research component: Students are tracked over the course of their involvement in these programs to identify and address gaps that might have otherwise limited their opportunity for a medical career.
Comprehensive user engagement settings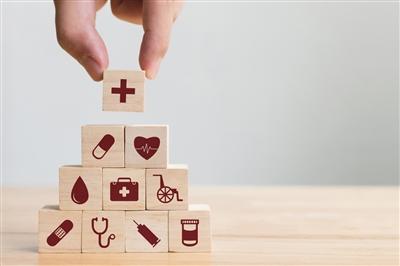 As a part of CPHR's work on substance use disorders, we explore strategies that reduce the risk and harm for overdose and overdose deaths among those who use illicit drugs and who may be contemplating seeking treatment. One such strategy that's currently under discussion in the health policy arena is the use of safe injection settings (SIF), also known as supervised consumption facilities.
SIFs have reduced overdose deaths in their service areas. They generally are staffed with health professionals who educate and respond to overdoses promptly. They are safe and clean facilities that make sterile injection equipment readily available, thus leading to less transmission of blood-borne infections and fewer soft tissue injuries.
We conducted a review of reports on this strategy, as it has been rolled out in Europe, Canada and Australia, to understand what impact SIFs have had in those settings. We also applied proposed models for other U.S. cities to Philadelphia to estimate what the impact may be if an SIF is located in the city. Our report (PDF), which was commissioned by the Office of the Health Commissioner, Philadelphia Department of Health, was released to the public in early 2018.
Our research showed that SIFs often provide other health services, thus increasing trust with clients and serving as a conduit for substance abuse treatment services. To date, no evidence has been found that SIFs increase or decrease crime. There is evidence of a reduction in overdose deaths, blood-borne disease infections, and medically discarded injection equipment, as well as potential cost savings in health services.
Community farm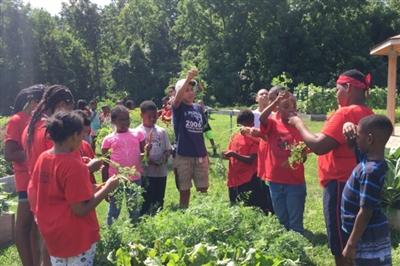 Background and rationale: Food insecurity is present in many households in greater Philadelphia, and there is clear evidence that poverty—and specifically gaps in access to fresh and healthy food—is associated with exacerbation of health issues, including diabetes and heart disease, among others. Moreover, hunger can contribute to despair and may lead to a helplessness and hopelessness that makes managing other health issues difficult.
Many health care systems are attempting to address issues of poor diet and food insecurity as a component of treatment for chronic health conditions. At Main Line Health this has included the novel implementation of the Deaver Wellness Farm located on the campus of Lankenau Medical Center and in the heart of a metropolitan area.
The farm environment is used to train future health care providers and community members about the source of food, and food grown in the farm is used to conduct food preparation demonstrations. Also, food grown in the Deaver Wellness Farm is distributed to patients and community members.
In order to better understand the potential outcomes associated with this strategy, CPHR is working to develop measures linked to professional workforce development, and patient outcomes associated with health, health care utilization and satisfaction with this intervention. This assessment is intended to develop a more rigorous approach to measuring the impact of these types of interventions.
Main Line Health has developed a program of providing food to individuals identified as food insecure. Our research intent in evaluating this program is to assess the health and well-being of participants in the program, and to evaluate improvements in health outcomes among those who receive the direct food assistance of fresh fruits and vegetables delivered to their homes.
Cancer patients and quality of life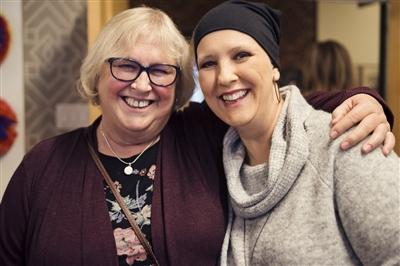 CPHR is using national data from the Medical Expenditure Panel Survey to explore cancer patient-reported quality of life. Our research question is related to the site of cancer and how patients perceive their life satisfaction after controlling for the effect of gender, age, income and other resources.
Background and rationale: Novel cancer treatments continue to improve patient outcomes such as overall survival and disease-free survival. But they do not speak to patients' quality of life while they're undergoing treatment and after treatment. Cancer and its therapies affect patients not only physically but psychologically, and the American Psychological Association notes that 20 to 60 percent of cancer patients have symptoms of depression. Ultimately, we hope to identify groups of cancer patients who would benefit from additional services that would improve their quality of life in the short and long term.
In a preliminary study, we asked cancer patients and survivors if they've had a lot of energy during the past month. We found that 24 percent said they've had either a little or none, and 10 percent felt everything was an effort either most or all of the time. Results of studies such as this may help point the way for health care providers to continue their drive to offer a comprehensive suite of wellness services to cancer patients.
Diabetes medication adherence
Dr. Sharon Larson is completing a study on adherence to metformin, a first line treatment for type 2 diabetes mellitus. This study is focused on primary and secondary adherence. It is assessing (from electronic health records and claims data) the likelihood of a first fill of the prescribed medication and a refill in a timely manner of the prescribed medication in relation to social and medical characteristics.
It appears that community of residence is not a significant predictor of adherence. Instead, presence of chronic kidney disease, being male, and being young is associated with non-adherence.
Emergency department visits for overdose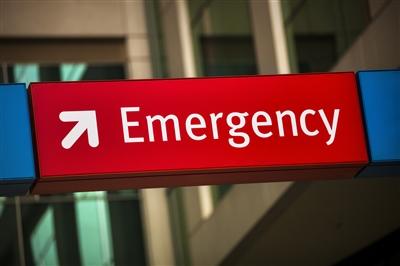 CPHR researchers are examining emergency department (ED) data to improve our understanding of the characteristics of patients who experience an overdose, with a particular emphasis on those suffering an opioid overdose.
Background and rationale: Many overdose patients are discharged from hospital EDs without a clear pathway for treatment. This study is intended to develop strategies for health care systems to use electronic health records to conduct surveillance on these issues and then implement tactics for improving the care of these particular patients.
Studies of this type may assist health care systems in identifying high-priority health care issues that lead to allocation of resources more effectively.