A note to our patients during the COVID-19 outbreak
At Main Line Health, we are closely following the latest CDC updates and are committed to providing our patients, staff and community with up-to-date information about the COVID-19 outbreak in our region. The safety of our patients, staff and community remains paramount. We are committed to providing safe, superior care to all of our patients participating in our clinical research program and trials. We will continue to be in contact with our patients during this time.
In medicine, hope springs from research.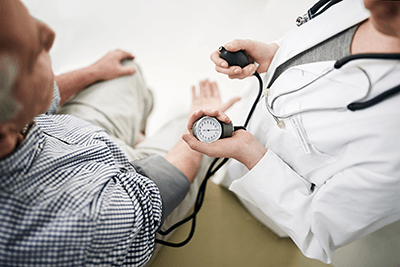 At Main Line Health, we believe research is essential for advancing health care, leading to medical breakthroughs that improve and save lives.
Our multidisciplinary clinical research teams offer a variety of trials in cancer, cardiovascular disease and other patient conditions. As a clinical research participant, you may have access to potential new treatments, cutting-edge health care choices and the opportunity to help advance medical knowledge.
Do you have questions about clinical research and clinical trials?
Our frequently asked questions page explains what clinical research is and provides more information about the different types of clinical trials, inclusion and exclusion criteria, consent forms, safety protocols and more.
View our frequently asked questions
Interested in learning more about immunotherapy?
LIMR's President and CEO George Prendergast gave a talk on Facebook Live on May 17, 2018, highlighting the latest advances in research on immunotherapy, a new type of treatment option that harnesses the power of the patient's immune system to better target cancer cells.
Is a clinical trial right for you?
To better determine if trial participation is right for you, Paul Gilman, MD, director of the Clinical Research Center at LIMR, took a moment to dispel common myths about clinical trial participation. Also, two of Main Line Health's clinical trials professionals gave a Facebook Live on July 18, 2019. They discussed questions to ask your doctor about clinical trial participation, how patient safety and privacy are protected, what types of trials are available, eligibility criteria and much more.
Main Line Health is a member of the PIER Consortium
In addition to the clinical trials offered at Main Line Health, we offer patients access to a broader selection of clinical research being performed by the PIER Consortium™, a nonprofit, regional network of health care organizations. Main Line Health is a founding member of PIER, whose mission is so conduct cutting-edge clinical trials and foster innovation in clinical research. Founding Members include Atlantic Health System, Einstein Healthcare Network, Drexel University, Geisinger including AtlantiCare, Main Line Health, and Thomas Jefferson University.