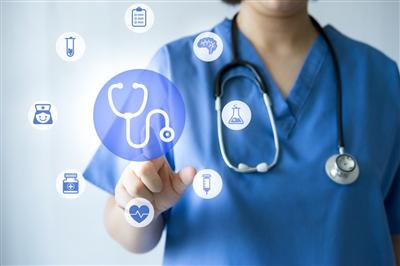 Over the past year and a half, the clinical and administrative leaders involved in Performance Excellence 2020 have been working diligently to build a foundation for a safer environment, top decile care quality, patient focus, and efficiency in every aspect of our organization, based on STEEEP principles.
An essential part of PE2020 is clinical transformation, a focus on making sure we provide all our patients the same high level of care by using evidence-based practices to improve quality and safety, eliminate disparities in care, reduce wasteful or potentially harmful clinical care variation, and improve efficiency and cost effectiveness. A patient being treated for heart failure or hip fracture should receive the same high value care whether at Lankenau, Bryn Mawr, Paoli or Riddle.
Fundamental to clinical transformation is clinical redesign, a deliberate look at the clinical care model and clinical workflow, with an eye to optimizing efficiencies and utilizing a team-based care model. With involvement from across the system, we are reimagining how we do our work. The Sepsis Handoff Tool is a perfect example: the core tool was developed at Lankenau, and then input from the quality directors and clinicians at every campus made it even better.
To identify those clinical interventions that should be performed consistently across the campuses, each clinical workstream project is developing a System Clinical Advisory (SCA) document, based on supporting scientific evidence and input from our clinical leadership at all campuses. Be assured, SCAs will not be a prescription for every clinician or every patient, and they will not replace clinical judgment, but they will be a resource for our clinicians.
We are also taking a careful look at the use of team-based care, the appropriateness of outpatient vs. inpatient care, and virtual care, where physicians, advanced practice providers, technicians and administrative specialists work together remotely to deliver high value care.
Two important aspects of our clinical redesign are featured in [the summer 2018 Main Line Health Physician magazine]—the latest developments in our service line clinical care model (page 4) and the clinical supply chain (page 8). Other articles provide updates on the implementation of Epic (page 6) and Main Line Health's involvement in eliminating disparities in care (page 7). All these efforts support STEEEP principles, PE2020 and, most important, our patients.
Andrew Norton, MD, FACP, is senior vice president and chief medical officer at Main Line Health.