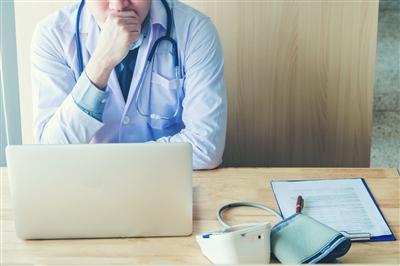 These are challenging times to be a physician, nurse, nurse practitioner, pharmacist, therapist, physician assistant or any other clinician working in the U.S. health care environment. Enhanced regulation, shifting politics, changes in reimbursement, clinically integrated networks, clinical redesign, new technology and the rapid shift of care to the outpatient environment are just a few of the issues that our entire Main Line Health medical staff and administrative leadership are dealing with every day.
We are working together to stay abreast of these changes, create an optimized clinical environment, and balance the many competing priorities we face.
Performance Excellence 2020 (PE2020) is one example of our efforts to pull it all together. In this issue, we introduce the PE2020 framework. It's not about taking certain priorities off the table—we don't have that option. It's about how best to prioritize a wide range of overlapping priorities. Like PE2020, our investment in Epic and the transformational work through the PIVOT project is another investment in our collective future. This is challenging work; much of it is behind the scenes and with variable impact on clinicians, depending on one's department and clinical activities. But some of these changes will significantly affect your daily work.
One of our key priorities is to keep the medical staff informed and engaged in all of these activities. Our primary vehicle is through the clinical environment in which you work daily. Look to our Department Chairs, VPMAs and medical directors of clinical programs and medical units to communicate the changes coming your way. Whether it's how we prescribe opiates, how we use a new electronic medical record, or how to comply with new required testing for hepatitis C, each requires communicating not just the information, but changes in the clinical workflow. Like I said, challenging work.
This magazine, plus our weekly electronic newsletter (MLH Clinician), informational emails, departmental listserves, and departmental and hospital medical staff meetings are all vehicles to stay informed and engaged. If you do not have regular meetings within your clinical environment—office practice, OR, Cath Lab, Hospital Medicine Service or any clinical unit—please set them up. Make it an interdisciplinary discussion with all of the clinical and administrative staff who are vital to the clinical environment you work in.
Everyone will benefit, including yourself and, most importantly, the patients that we serve. Thanks again for all you do in the service of the patients we collectively serve at Main Line Health.
Andy Norton, MD, FACP, is senior vice president and chief medical officer at Main Line Health.