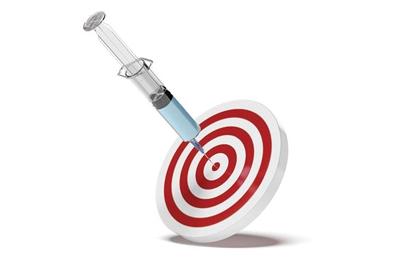 Across Main Line Health, research teams are committed to identifying and developing new diagnostics and medications, and bringing life-changing and lifesaving clinical advances to the patient bedside.
Recently, Main Line Health was selected to participate in two national landmark research trials—one with the potential to monumentally advance cancer care and another that could transform the treatment of severe aortic stenosis.
Research for both studies is being conducted at Lankenau Institute for Medical Research on the campus of Lankenau Medical Center.
The NCI-MATCH trial: Matching cancer treatment to genes
The National Cancer Institute–Molecular Analysis for Therapy Choice (NCI-MATCH) trial focuses on delivering highly personalized cancer treatment by matching each patient with drugs or drug combinations that target the specific genetic abnormalities found in that patient's cancer.
It is believed that changes in tumor genes drive cancer growth. The findings from this trial will determine whether treating patients with drugs that target these specific changes will actually shrink the cancer, regardless of its location in the body. This represents the ultimate in individualized medicine today—matching treatments to genes—and Main Line Health is very proud to be participating.
The trial has been designed for patients with solid tumors or lymphomas that have progressed after standard systemic therapy, as well as rare cancers for which there is no standard treatment. Of the 5,000 patients who will be evaluated through genetic screening, it is estimated that approximately 23 percent will match to an existing drug and become eligible to participate.
Main Line Health is currently enrolling patients at Lankenau Medical Center, Bryn Mawr Hospital, Paoli Hospital and Riddle Hospital. To learn more about NCI-MATCH or to discuss patient eligibility, contact Program Administrator Diana Ewen at 484.476.2649 or Albert S. DeNittis, MD, at 484.476.2433.
The Edwards PARTNER 3 trial: A less invasive approach to aortic stenosis
The focus of the Edwards Lifesciences PARTNER 3 trial is TAVR—a non-surgical, catheter-based therapy that has proven to be a safe and effective alternative to surgical aortic valve replacement in patients at moderate or higher risk for heart surgery. PARTNER 3 is the first large randomized clinical trial in the US to assess whether the benefits also translate to patients at low risk for surgery.
Lankenau Heart Institute's TAVR program is one of only a select few programs in the nation chosen to participate in the PARTNER 3 trial and is one of only two centers chosen in the Philadelphia region. Since the launch of our TAVR program in 2012, we have become one of the highest volume centers in the nation.
More than 1,200 qualified, low-risk patients will be enrolled in the trial and randomly assigned to treatment with TAVR or surgical aortic valve replacement. The outcome could profoundly change treatment for many people suffering from the debilitating symptoms of aortic stenosis and allow these patients to recover more quickly than with traditional treatment options.
Enrollment for the PARTNER 3 trial is currently underway at Lankenau Medical Center. To learn more about PARTNER 3 or to discuss patient eligibility, contact Study Coordinator Jennifer Porter, RN, at 484.476.8085 or Lankenau Heart Institute Structural Heart Program Coordinator Lisa Igidbashian, CRNP, at 1.855.820.2583.
Albert DeNittis, MD, is chief of radiation oncology and principal investigator for the NCI Community Oncology Research Program at Main Line Health. Paul Coady, MD, is an interventional cardiologist and Lankenau Heart Institute's principal investigator for PARTNER 3.