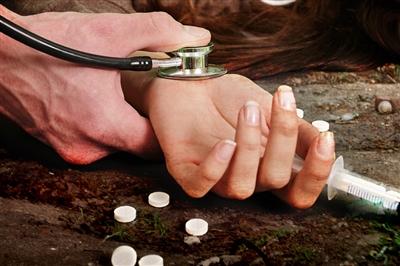 The opioid crisis in America is real. Here are a few facts:
Opioids are among the most widely prescribed medications in the United States. Between 2014 and 2015, 228 million opioid prescriptions were filled in the U.S.
Internists and family practitioners accounted for over half of the 54.5 million prescriptions written for Schedule II opioids in 2013.
A 2014 study in the Journal of Hospital Medicine found that doctors prescribe opioids in more than half of 1.14 million nonsurgical admissions.
According to the CDC, more than 165,000 Americans died from overdoses related to prescription opioids between 1999 and 2014. About 14,000 of those deaths occurred in 2014 alone.
10 Pennsylvanians per day die from heroin and opioid overdoses—the leading cause of accidental death in the state.
Many efforts are underway to reduce addiction and stop the slide to cheaper and more easily obtained heroin. Here's where physicians can help:
Educate yourself. Use Pennsylvania's Prescription Drug Monitoring Program to identify your patients struggling with addiction. Learn effective alternative pain management therapies and tapering techniques. The CDC lists 12 specific prescribing recommendations.
Talk with your patients about pain management expectations. Make sure they know about dangerous drug interactions (e.g., benzodiazepine) and proper storage to prevent access by children.
Use your resources. If you have a question, consult Main Line Health's Pharmacy Department.
Use the lowest appropriate dose and the lowest appropriate number of pills when prescribing narcotics.
In addition, Main Line Health is building relationships with regional hospitals and government officials that will lead to best-practice guidelines and policies to reduce opioid prescriptions that we will share with you. We can help temper the crisis. Let's be part of the solution!
Steven Gamburg, MD, is president of the Main Line Health Medical Staff, chair of emergency medicine at Main Line Health, and a diplomat of the American Board of Emergency Medicine.