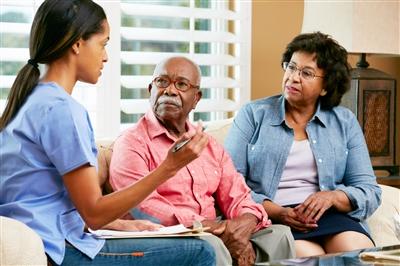 Advanced care planning, living wills and goals of care are important topics for all of us, especially for our patients and our families. The time to have the conversation is when we are well and, potentially, visiting our primary care provider. This dialogue is much easier when we are not challenged by illness. Do you have an advance directive? How about a living will?
You may be surprised to know that many in health care do not, including myself. Recently, I challenged the nurse leaders to be sure all of their paperwork was in order for themselves and their families. As health care providers, we should lead by example, and I am. I have the new Main Line Health advance directive form and will be completing it soon with my family. Main Line Health has made this process so easy for all of us. Just go to mainlinehealth.org/acp and download the form. A notary is not necessary—you simply need two witnesses.
If you need help having the conversation, there are providers who can assist you, and I would be happy to email you some suggestions. There are also games you can play to ease into the dialogue. Recently, as part of National Healthcare Decision Day, Main Line Health HomeCare & Hospice hosted a game event called My Gift of Grace. The game helps staff and community members start an important conversation about end-of-life issues, a conversation that is often put off until it's too late.
End-of-life planning is important for everyone, and this game makes the conversation easier. While the issues are serious, most players report that it's fun to play. Having these conversations is a gift to your family, if they ever have to make decisions for you.
Main Line Health will be using the Gift of Grace game with our Family Advisory Councils, patients, families and our employees and staff as a positive tool to promote the conversation. In my experience of playing the game, it is thought provoking and fun, and provides insight that we might not get in any other manner. If you would like to learn more about My Gift of Grace, email me at wadsworthb@mlhs.org or go to mygiftofgrace.com.
Barbara Wadsworth, DNP, RN, FAAN, is chief nursing officer and senior vice president at Main Line Health.