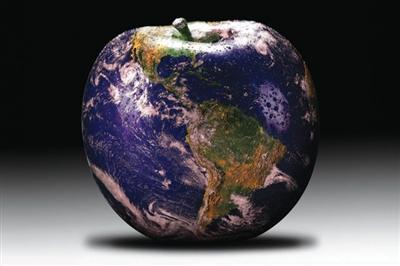 Following the devastating 2010 earthquake in Haiti, health care workers from around the world flew to the impoverished country to volunteer their services. They were on a medical mission, like their colleagues who go to countries like Guatemala, India, Brazil and the Dominican Republic, responding to populations in extreme poverty, where the most basic medical care is lacking and surgery is a luxury made possible only by the intervention of volunteers.
Many clinicians from Main Line Health have answered that call, often at great personal expense, using vacation time to work far from home under poor conditions. Despite the hardships, they view these missions as positive experiences that enrich their own lives as much as those of their patients, and they often return more than once.
For the last four years, Winson George, PhD, DO, a physician with Bryn Mawr Family Practice, has volunteered with Bombay Teen Challenge, a faith-based organization that works with women and children in the red light district of Mumbai, India. Dr. George and his colleagues provide medical care to women and girls—often as young as 11 years old—who are slaves in the sex trafficking industry. They use that outreach as a foot in the door to eventually help them off the streets.
In parts of the world where charitable missions involve social change, health care is often the best entry point for building trust with local residents. Few turn down the offer of free medical care, enabling interactions that may lead to behavioral interventions, counseling and education.
Other medical missions focus on meeting basic medical needs, including primary care, pediatrics, immunizations, disease management, obstetrics and gynecology, trauma and emergency medicine, vision care and dentistry. Surgical teams are also in demand for procedures including plastic and reconstructive surgery, orthopaedics, neurology, gynecology, ophthalmology, cardiology and oncology.
For physicians like John Sauter, MD, an anesthesiologist at Lankenau Medical Center, foreign countries provide the most opportunities for charitable work in his field. "In the United States, if you have a real need for surgery, it is going to be taken care of, regardless of whether you have insurance. In other countries, volunteer teams may provide the only means for a patient to have surgery," he explains.
Conditions in third world countries challenge visiting physicians to make do with limited resources like medications, technology and equipment. The risks for infection and disease are high, and operating rooms may be makeshift, particularly in regions impacted by natural disasters.
"In Haiti, I had to teach Ophthalmology residents in Port-Au-Prince how do procedures using only the equipment they had, which required a little bit of creativity and versatility," said Edward Bedrossian, Jr., MD, FACS, an ophthalmologist at Riddle Hospital. "Here in the U.S., we have everything we need right at our fingertips. In Haiti, there were certain things we just couldn't do because we lacked the right tools."
"The experience is always heartwarming and extremely rewarding, being able to provide life-changing service to those in great need. It's why we keep going back." —Gary Wingate, MD, plastic/reconstructive surgeon, Paoli Hospital
Timothy Mack, DO, of Paoli Hospital, was a family practice resident when he joined Dr. George on his most recent mission to Mumbai. He recalls, "Working on a medical mission brings you back to the heart of primary care. Our group saw about 250 people each day, and because you have limited resources, you have to rely on your physical exam and on talking to your patients with the help of an interpreter. You can't just order tests or procedures."
As a neonatologist from Bryn Mawr Hospital volunteering in Haiti, Richard Ritterman, MD, also found himself relying more on his own intuition and observations due to a lack of modern equipment. "The technology in Port-au-Prince is old, and blood tests require much larger samples than back here in the US. When you are treating a micro-preemie that weighs only two or three pounds, you have to carefully consider which lab tests to order, because you don't want to draw too much blood from a baby," he said.
Most physicians, as well as the nurses and technicians who accompany them, are motivated to join medical missions by the same values that drove them to become doctors: the desire to give back and help others. They return each time with a greater appreciation for the conditions back home, including the other doctors, nurses and administrators who keep things running smoothly. They are reminded that patient care takes time, and that engaging patients and building a relationship is the best way to influence change.
Many find missions rewarding because they represent a return to medicine in its purest form. They are simply treating patients the best way they know how, using their training and expertise, and enjoying the camaraderie of others who share the same purpose.
Some of the organizations for which Main Line Health physicians have volunteered
Blue Sky Surgical Team
Bombay Teen Challenge
Hearts in Motion
Surgicorps International
Volunteer Health Program