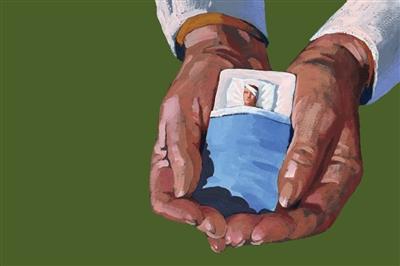 To help ease the transition from hospital to home, Main Line Health has launched the Community Paramedicine Program (CPP) at Riddle Hospital. This pilot program sends specially trained paramedics into patients' homes to monitor their progress during their recuperation.
CPP uses the hospital's employed EMS staff to schedule home visits with patients who have been identified as high-risk but do not qualify for skilled services such as home health. High-risk patients include those who have a chronic illness, are taking multiple medications and are at an increased risk of readmission.
Just before discharge or shortly after leaving the hospital, patients who agree to be part of the CPP are scheduled for their first visit. During each visit, the CPP paramedic checks vital signs, reviews medications, answers questions and ensures that a follow-up physician appointment is scheduled. Home visits also enable family members and patient caretakers to participate and ask questions during the visit.
After each visit, the visiting paramedic provides an update to the patient's primary care physician and, if necessary, schedules follow-up visits or connects the patient to resources for further assistance.
Ben Usatch, MD, is medical director for the Community Paramedicine Program and a physician in the Emergency Department at Lankenau Medical Center.