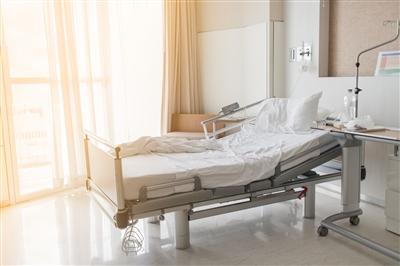 What's the risk of your patient being readmitted after discharge? To know that, you'd need to tap a number of sources, including previous admission records, medication lists, and the nursing assessment that is done upon admission. The more sources, the smaller margin of error. Then, you'd need to score each factor and generate an overall risk level.
A capability added last year to Main Line Health's electronic medical records (EMR) system does just that for every adult patient admitted to a Main Line Health hospital. Patients who receive an 8 or higher are flagged as being at greater risk for readmission; a triangular icon enclosing an outline of a person is inserted on the patient census.
"As a result, the case managers for the high-risk patients can have an interdisciplinary conversation with everyone involved in that person's care during rounds," said Grace Wummer, RN, MSN, system director, Patient Care Coordination at Main Line Health. "The assessment goes directly into our EMR, so any member of the patient's care team can access the information."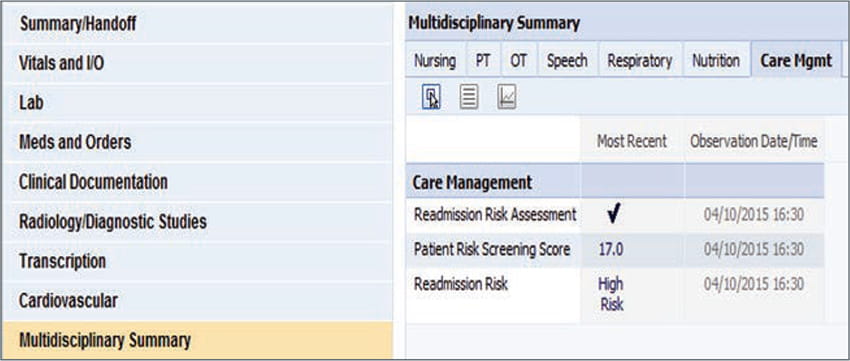 "Not only does the tool determine who is high risk, it also provides insight about why the patient is at high risk," added Rose Plumari, MSW, system director, Care Management at Main Line Health. "If we know why patients are at high risk for readmission, we can pay special attention to their needs upon discharge and help them overcome obstacles that may lead to readmission."
The Readmission Risk Tool, combined with other hospital efforts, has helped Main Line Health reduce readmissions by six percent between July 2011 and June 2014. Although this may seem modest, even a small percentage in reduction is very difficult to achieve.
The next development, due to launch in early fall, is a system that automatically notifies primary care practitioners when one of their patients has been admitted or discharged from the hospital and is scoring as high risk for readmission.
"It's very important for primary care physicians to have this information and to follow-up with these patients as soon as possible," noted Wummer. "Not only is it the right thing to do, but Medicare is realizing that general practitioners play a huge role in preventing readmissions—especially when it comes to transitional and chronic care—and they are incentivizing in those areas through the establishment of Transitional Care Management Codes."
While the risk information provided by the Readmissions Risk Tool can help ensure that patients receive the appropriate interventions to prevent readmission, "it's only a guide," noted Plumari. "It's not a substitute for good critical thinking."