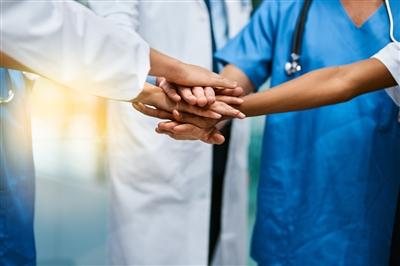 The model for best care should be one that focuses the attention on the patient. The Medical Executive Committee (MEC) can help doctors be more "patient-centric" if we assist you in making your individual practice more effective and more efficient.
Here are some ideas that may help overcome the many hurdles and mandates that sometimes slow us down.
CME – Both Main Line Health and the Commonwealth of Pennsylvania mandate continuing medical education (CME) courses, some of which must be designated "patient safety" courses. To obtain a list of upcoming Main Line Health CME events and the names of those who can assist you, see the highlighted box below. A full transcript of all the courses you have attended at Main Line Health is also accessible.
Red Rules – Main Line Health currently has one "Red Rule" to ensure proper identification of your patient. You will be notified if you are deficient in complying with taking this course. To facilitate the requirement, log in to HealthStream (healthstream.com/hlc/mainlinehealth) and open the My Learning tab to access a brief, entertaining video in the Red Rules training link. In the future, we hope to move many of the required reading and educational materials to this computer-based training format and simplify access to it.
Documents – The Main Line Health Medical Staff Office is actively tracking and available to help you keep your documents that are renewing or expiring updated (such as licenses and malpractice insurance). Three months prior to the expiration date, the Medical Staff Office will send you reminders of documents that will be expiring. It helps greatly if you can notify them with a scanned or faxed copy when you receive, for example, your new license or DEA certificate. Contact Marie VanBuskirk at vanbuskirkm@mlhs.org.
In the future, especially since a new EMR is on the horizon, the MEC will continue to improve communication among the medical staff and promote physician leadership. Notify your Chairman or MEC representative to offer your ideas of other ways that we may be able to assist you.
Steven Gamburg, MD, FACEP, is Main Line Health Medical Staff president and chair of the department of emergency medicine.