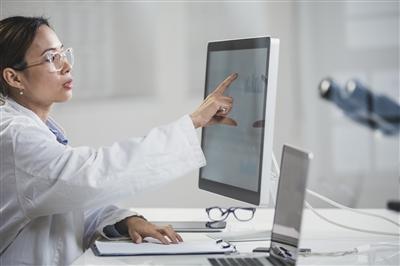 ICD-10 is now set for implementation on October 1, 2015.
Launch of this tenth global edition of the World Health Organization's International Classification of Diseases (ICD) will affect a wide variety of systems, from accounting, billing and financial systems to clinical protocols, disease management and birth defect registries.
ICD-10 diagnosis codes will be required for everyone covered by the Health Insurance Portability Accountability Act (but will not affect CPT coding for outpatient procedures and physician services). With diagnosis codes increasing from about 14,000 to more than 69,000 and procedure codes going from about 4,000 to 72,000, accurate quality outcomes measurement and appropriate reimbursement will be both the goal and the challenge.
Of vital importance is physician awareness of the ICD-10 codes driving quality metrics (such as the Agency for Healthcare Research and Quality's Patient Safety Indicators), our understanding of the documentation and coding rules, and our engagement in ensuring their accuracy.
As if we needed one, the role ICD-10 codes will play in patient safety is a good reason to renew attention to correct documentation. The Patient Safety Indicators (PSIs) are critical in spotlighting potential in-hospital complications and adverse events after surgeries, procedures and childbirth. The public uses PSIs to assess hospital outcomes and select providers for elective surgeries. Medicare uses PSIs to influence hospital reimbursement and reputation, which will be of significance for physicians when CMS announces its plans for bundled payments.
Preparations for ICD-10 at Main Line Health are well underway, with physician and staff training and awareness initiatives planned, and I will be working collaboratively with Main Line Health's Health Information Management Coding and Clinical Documentation Improvement teams to facilitate the transition.
Watch for timely updates on ICD-10 training and implementation in the weekly Main Line Health Clinician e-newsletter.
At Main Line Health, Christine Stallkamp, MD, FAAFP, is lead physician of utilization management and medical director of urgent care.