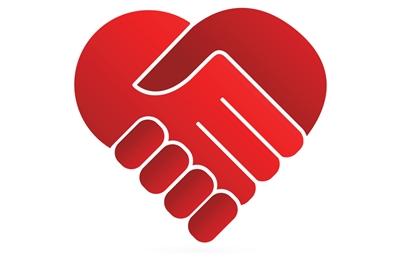 Currently, two of every three people diagnosed with cancer in the United States survive at least five years1, contributing to a rising cancer survivor population now more than 14 million strong2. With greater survivorship, however, comes a growing need to address potential cancer-related complications.
Cardiovascular disease is common in patients with cancer, either as a pre-existing condition or new problem brought on by effects of cancer or its treatment. In fact, as the population ages and cancer survival improves, it is increasingly likely a person will have both cancer and heart disease, with the latter potentially impacting choice of cancer treatment, quality of life, and survival.
Cardiovascular complications can occur with many anti-cancer medications and with radiation therapy to the chest, neck, or mediastinum. Cardiac dysfunction and heart failure are among the most serious side effects of chemotherapy. Conventional agents such as anthracyclines, antimetabolites, and cyclophosphamide may induce permanent myocardial injury, whereas signaling inhibitors may cause transient contractile dysfunction.
In a study of 12,500 women with invasive breast cancer, heart failure risk was four times higher in women treated with trastuzumab and seven times higher in those treated with an anthracycline plus trastuzumab, compared with women who did not receive chemotherapy.3
A new clinical discipline has emerged as a result of growing awareness of cancer-related cardiovascular complications. Termed cardio-oncology, this specialized field emphasizes an integrative approach to patients with cancer and heart disease or risk of cardiovascular injury from cancer treatment, with an important mission to ensure patients who survive cancer do not die of heart failure.
To address this need, Main Line Health has established a Cardio-Oncology Program offering collaborative evaluation and coordinated cardiovascular care of patients before, during, and after cancer treatment. The program is led by an integrated team of cardiovascular and oncology specialists working across the health system, with the goals of minimizing adverse heart and vascular effects of cancer treatment, enabling completion of effective cancer therapy, and maximizing cardiovascular outcomes for cancer survivors.
The program is committed to keeping pace with advances in cardio-oncology by integrating the latest cardiac screening and monitoring technologies and best practices for prevention and management of cardiovascular complications of cancer treatment. The cardio-oncology team has developed a core set of guidelines to maintain a superior standard of care, which will evolve as the field evolves.
The Main Line Health Cardio-Oncology Program can be accessed from multiple Lankenau Heart Institute practices across the Main Line Health system, and cardiologists welcome questions about patients who may benefit from referral. For locations and phone numbers, call 1.866.CALL.MLH (225.5654).
Cardiovascular complications of cancer treatment
Radiation therapy
Acute or delayed pericardial disease
Coronary artery disease
Diastolic/systolic heart failure and cardiomyopathy
Valvulopathy
Conduction disease
Chemotherapy
Acute or delayed myocardial injury/ventricular dysfunction
Arrhythmia
Coronary vasospasm and thrombosis
Pericarditis
Hypertension
Hypercoagulability
Who can benefit from a cardio-oncology referral?
Patients with cardiovascular disease or risk factors who are starting potentially cardiotoxic cancer treatment and require monitoring of cardiovascular status during treatment
Patients who are undergoing cancer treatment with known cardiotoxic therapies and develop evidence of cardiovascular injury
Cancer survivors who have received potentially cardiotoxic cancer treatment and may develop cardiovascular problems months or years later
Irving Herling, MD, is director of clinical cardiology for Lankenau Medical Center.
1 Howlader N, et al (eds). SEER Cancer Statistics Review, 1975-2011. National Cancer Institute. Available at: http://seer.cancer.gov/csr/1975_2011/.
2 American Cancer Society. Cancer Treatment and Survivorship Facts & Figures 2014-2015. American Cancer Society; 2014.
3 Bowles EJ et al. Risk of heart failure in breast cancer patients after anthracycline and trastuzumab treatment: a retrospective cohort study. J Natl Cancer Inst. 2012;104:1293–305.