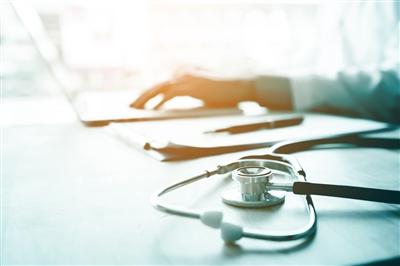 In this [spring 2015] edition of Main Line Health Physician magazine, you'll read about several areas in which physician involvement has made an impact recently: emergency planning and preparedness in the face of the Ebola virus threat, new therapeutic regimens in psychiatric treatment, and research cooperation between cardiology and oncology. Main Line Health physicians are making a difference in some great programs.
There are other areas that also need physician involvement in order to be successful. One of the most critical of these is the need for physician input into the selection of a new electronic medical record (EMR) system. Main Line Health is considering, with the assistance of consultants, the selection of a new EMR because of changes in the vendor and support of our current system. The input of physicians—the everyday users of the EMR—is essential for making the best choice.
Different physicians will have different requirements for the EMR's function and potential interface with other technologies. Surgeons and others doing procedures will have certain requirements based on their activity. Physicians who are doing clinical documentation on in-house patients will have other needs. Physicians who work in the out-patient setting but require two-way communication between the hospital's EMR and their office system will have yet another set of requirements. Finally, physicians who practice at a largely teaching hospital will interface with the system differently than physicians doing all their own clinical documentation. We must choose a system that meets the needs of all of our physicians no matter their specialty or location. Your input is invaluable in making this important decision.
The EMR is also used in a way that clinicians might not see on a daily basis. It helps facilitate quality and safety reviews. It is important for billing and for financial management. These functions are very important and must be considered in our choice. However, our ultimate goal should be a system that enables us to provide excellent patient care and is physician-friendly. The new system should minimize the amount of time physicians are spending on administrative tasks and "figuring out" how to work around cumbersome electronic processes. Your input is essential, so please make your voice heard!
On a related note, the Medical Staff leadership would like to thank all those physicians who participated in the Magnet accreditation visit and congratulate our nursing colleagues on achieving System Magnet® designation. We appreciate your continued support of hospital functions like this. The leadership would also like to thank the physicians who participated in our educational effort with the Horty Springer Conference in NYC and with the dinner and greeting with the new President and CEO of TJUH System, Dr. Steve Klasko.
Remember, our involvement in the process of the EMR structure, vendor, implementation, and facilitation of connectivity to outside offices is the only way that a well-functioning EMR will be adopted. We hope to hear your suggestions and will be providing more information in the coming months.
Angus Gillis, MD, is president of the Main Line Health Medical Staff.