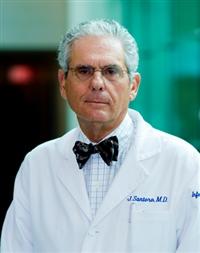 On April 2, 1860, the German Hospital of the City of Philadelphia was incorporated through the tireless efforts of a handful of physicians who were determined to meet the health care needs of their community. Philanthropy was essential to founding what is now Lankenau Medical Center, and it has since been a transformational force in its evolution as a world-class academic medical center. The hard work and unceasing commitment of physicians has allowed the institution to evolve from a 50-bed facility at 20th and Norris Streets to the world class, nationally acclaimed center of patient care, education and research that Lankenau is today.
In 2013, the 1860 Society was established to recognize and honor the philanthropic leadership of our physicians and scientists, who demonstrate their confidence in and commitment to the ideals that make Lankenau such an extraordinary institution.
"I have been very fortunate to be able to practice at Lankenau and be part of an excellent medical staff and institution," said 1860 Society member Jerome Santoro, MD. "Joining 1860 is about recognizing your colleagues and the hospital family and in a small way hopefully perpetuating graduate medical education, research, and first rate patient care for generations to come."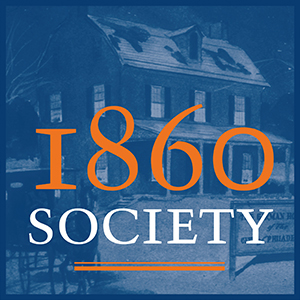 The vision of a Lankenau physician, the 1860 Society consists of current and emeritus physicians and scientists who have pledged $25,000 or more to support Lankenau Medical Center programs and services. In just a matter of months, the 1860 Society grew from an initial core group of nine to 38 Charter Members whose commitments total more than $1.1 million.
So far, the 1860 Society contributions have supported areas including fellowships, surgical education, cardiovascular services, breast care, cancer research and the Master Facility Project just to name a few.
"These gifts are a real testament to the leadership and commitment of our physicians at Lankenau," said Lankenau President Phil Robinson. "It is such a meaningful response from the medical staff who have shepherded the care and culture at Lankenau for so many years."
Across the Main Line Health System, physicians support a wide variety of programs and services, from education and research to technology and facilities, with charitable giving, and participation in the annual Physician Giving campaigns has always been notable. In addition to the incredible and direct impact that these resources have, the physician-led 1860 Society philanthropy is also a tremendous show of support and vote of confidence in the present and future, and a demonstration of the impact of the culture of philanthropy within Main Line Health.
To honor the 38 Charter Members of the 1860 Society, a permanent plaque listing their names is displayed at Lankenau Medical Center.