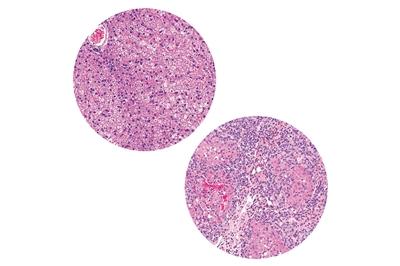 There has been a revolution in the treatment of hepatitis C in recent years. Traditional therapies—such as interferon and ribavirin—with long treatment courses, low cure rates (under 40 percent) and potential side effects are quickly giving way to new agents that work in 12 weeks or less with cure rates of 85 percent or better, all with little to no side effects.
These medications are called "direct-acting antiviral drugs" because they target specific steps within the HCV life cycle, resulting in disruption of viral replication and infection. This is in contrast to older drugs that target systems—some of which are important to good health—that produce new hepatitis C virus.
At least three million Americans are infected with the HCV virus, and up to half of them don't know it. Many of those infected are baby boomers who were exposed to the virus decades ago but never experienced symptoms. (Boomers are estimated to account for 75 percent of the hepatitis C cases in the US, although they make up only 27 percent of the population.)
The CDC now recommends that all Americans born between 1945 and 1965 be tested for hepatitis C. If all baby boomers got tested, more than 800,000 new cases might be identified and appropriately treated.
For many hepatitis C patients, symptoms don't appear until complications such as cirrhosis or cancer occur. Chronic hepatitis C virus is the most frequent cause of liver transplantation in the United States.
Patients across Main Line Health have access to a full spectrum of hepatology services—including testing, medications, surgery, vascular procedures and interventional radiology—but Lankenau Medical Center has a particular area of expertise in the care of patients with cirrhosis and end-stage liver disease.
The recent establishment of the Jefferson Transplant Institute at Lankenau Medical Center offers patients with end-stage liver disease (and those with end-stage heart disease) the opportunity for significant pre- and post-transplant care close to home.
Patients with advanced liver disease now have the convenience of a local base where a patient's complex pre- and post-transplant needs can be met by an experienced clinical team that is familiar with the patient. Further, because clinical services are highly centralized at Lankenau, the Institute's liver transplant center, as well as its heart transplant center, will be able to offer efficient pre-transplant evaluation, for the possibility of faster placement on the organ waiting list.
Then, the Institute's surgical teams at Jefferson will collaborate closely with the Institute's clinical teams at Lankenau to help patients prepare successfully for organ transplantation procedures and to monitor patients through recovery. Naturally, referring physicians are encouraged to work together with the Institute's clinical and surgical teams to ensure smooth and effective transitions of care.
To refer a patient for liver transplantation consultation at Lankenau Medical Center, please call 610.896.7360.
Scott Fink, MD, a gastroenterologist, is chief of hepatology at Lankenau Medical Center and Main Line Health.