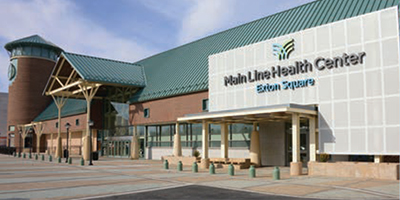 Here are the facts:
The health care delivery model in the US is in the midst of a tremendous evolution, rapidly moving toward a system that delivers more patient-centered and efficient care with the goal of providing a superior patient experience.
In this new era, patients are looking for convenient hours, same-day appointments, and easy access to services outside of the hospital environment.
To continue to thrive, we must meet and exceed these expectations.
As Maria Flannery, Main Line Health director of physician practices and ambulatory care, said, "We believe the hospital as we know it is going to change. We are evolving to more and more outpatient care."
Perhaps the best example is the new Main Line Health Exton Square—a 32,000-square-foot, state-of-the-art outpatient facility located on the lower level of Exton Square Mall with both physician practices and ancillary services under the same roof as over 100 retail stores. The health center offers cardiology, family medicine, hematology and oncology, orthopaedics, laboratory services, neurodiagnostic and vascular testing, pediatrics, physical rehabilitation, radiology, urgent care and more.
The feedback from our patients has been very positive. The extended hours mean patients no longer need to miss work or visit the hospital for lab work, X-rays, or screenings. Women can even get a mammogram in the evening. It's a very patient-friendly model, with a dedicated outside entrance, complimentary valet parking, one-step registration, and lab visits that don't require any appointment at all.
Fundamentally, this model is about improving access to health care. The more available and convenient we can make physician services and testing, the more inclined patients will be to access these services, and ultimately, the better their outcomes. In addition, the design of the new center fosters greater interaction between physicians and specialists, allowing clinicians to coordinate care seamlessly.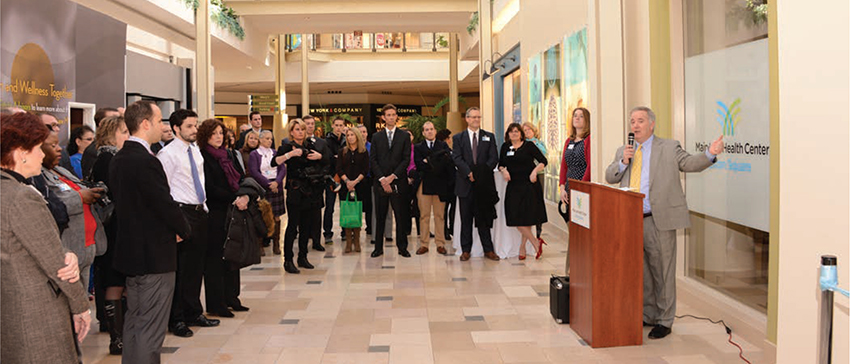 I had the privilege of serving as a member of the executive steering committee that guided the development of the Main Line Health Exton Square. We believe this facility truly represents the future of medicine, and we are proud to offer the quality, personalized medicine our patients expect from Main Line Health in such an innovative setting.
Carol Glessner, MD is a family physician with the practice of Main Line HealthCare Family Medicine at Exton Square.