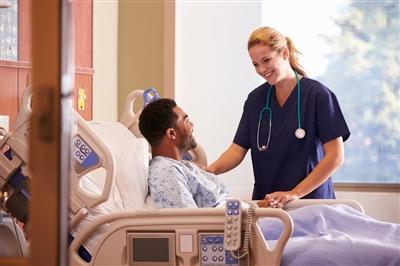 An initiative launched nearly three years ago in all four Main Line Health emergency departments—and supported by the ICUs—is showing impressive results in reducing sepsis mortality rates at Main Line Health.
As a result of Main Line Health's Surviving Sepsis Campaign, sepsis-related deaths since 2011 have decreased approximately 50 percent. In addition, we have shortened the time needed to identify and begin treating sepsis in the EDs (the primary portals for patients with sepsis) to just one hour.
Among the actions behind these achievements:
Educating staff to identify possible severe sepsis patients, based on symptoms such as high fever, low blood pressure, rapid heart rate and a history of infection. Nursing staff use a sepsis screening tool at triage for all patients and SEPSIS ALERT mobilizes the team.
Implementing a resuscitation bundle that includes blood tests (lactate), an immediate chest X-ray, blood cultures and IV infusion.
Beginning IV antibiotics as early as possible and always within the first hour of recognizing severe sepsis and septic shock.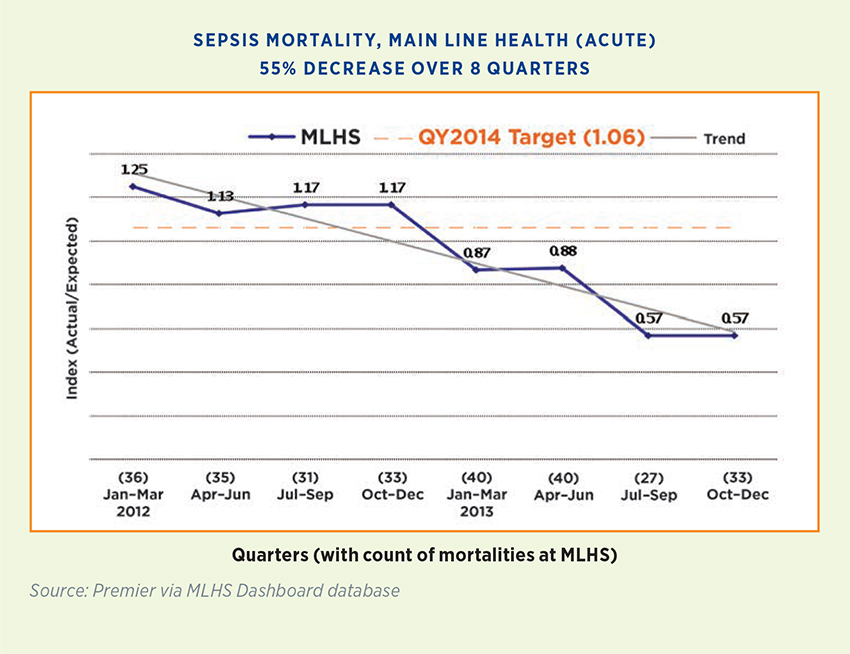 Based on our success in the EDs, attention has now turned to the inpatient population under the direction of a new Inpatient Sepsis Performance Team. The goal is twofold: 1) improve awareness of changing conditions that may indicate sepsis, and 2) improve communication—particularly "hand-off" communication—between members of a patient's medical team.
Starting this past February, one inpatient unit at each hospital began screening all patients (excluding hospice patients) for signs of sepsis.
Nurses screen patients every 12 hours for nine sepsis indicators. These may include increased heart rate or respiratory rate, elevated or below-average temperature, and increased white blood count, among others.
If the patient screens positive for two or more indicators, the nurse contacts the attending physician.
Physicians are asked to respond within 30 minutes of the call or a rapid response team (RRT) alert will be called. To date, no RRTs have been called thanks to full compliance on the part of the physicians.
For now, the screening tool being used on the inpatient units is paper-based, but an early warning electronic system is planned that would be incorporated into the SmartChart clinical application. This system will screen for subtle changes that may indicate the onset of sepsis—giving providers the benefit of computer analysis.
As impressive as the falling sepsis mortality rates are, it is equally important to recognize the cultural shift that has taken place across Main Line Health. From top to bottom and across all four acute hospital campuses, physicians and staff members have enthusiastically supported this initiative. None of the progress we have made would have been possible without their full participation.
Clarke Piatt, MD, is the sepsis clinical champion for Main Line Health and medical director of Critical Care for Bryn Mawr Hospital.