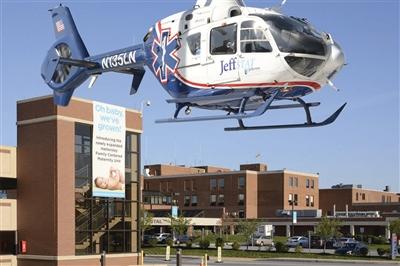 Health care reform has drastically changed the landscape of our industry, sharpening the distinction between the challenges faced by Main Line Health as a suburban, teaching community health system and those confronting Thomas Jefferson University Hospitals, as an urban academic medical center. Successfully addressing these individual challenges requires that each organization remain nimble and poised to swiftly and creatively respond to change and opportunity.
Consequently, this spring, the Board of Trustees of Jefferson Health System voted to implement a restructuring plan that provides each system with the autonomy and agility to respond to today's rapidly changing health care environment, while maintaining and enhancing our joint clinical, academic and research affiliations.
Under this new arrangement, Main Line Health and Jefferson—which includes Thomas Jefferson University and the Thomas Jefferson University Hospitals—are now each responsible for our own managed care contracting and debt, as well as managing our own financial and quality standards. This affords each organization greater freedom to pursue opportunities, execute its strategy, and respond rapidly to new challenges.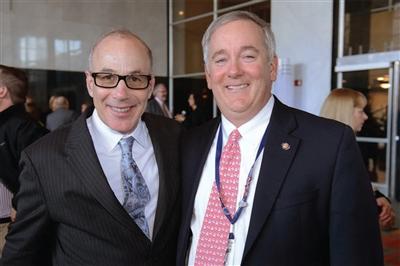 Jefferson CEO Stephen Klasko, MD, and I are mutually committed to continuing the thriving, synergistic partnerships that Main Line Health and Jefferson have built over the last five years, as well as exploring new ways to leverage our combined strength. We will also continue to partner in the ACO-PA and in creating a common medical plan option for our employees, based on the principles of an ACO. This medical plan will integrate nicely with the joint Health & Productivity Program we have shared for almost two years.
A strong foundation of collaboration
Main Line Health and Jefferson are committed to continuing their partnerships in the areas of clinical medicine, education and research, including these existing initiatives:
Paoli Hospital's Regional Trauma Center in affiliation with Jefferson – Since its inception in 2010, the skills of Jefferson-trained trauma clinicians have saved the lives of hundreds of Chester County residents who had life-threatening injuries.
Jefferson Neuroscience Network – Main Line Health's Neurosurgery program affiliation with the Jefferson Neuroscience Network, including the Neurovascular Center at Bryn Mawr Hospital, continues to enable patients to receive advanced care for stroke and other time-sensitive neurovascular diseases.
Jefferson Transplant Institute at Lankenau Medical Center – This major expansion aligns Lankenau's 20-year Kidney Transplant Program with Jefferson's Transplant Program, establishing standardized clinical protocols, a shared team of Jefferson-based surgeons and the opportunity for research collaboration. Lankenau also provides patients with advanced liver or heart failure on-site pre- and post-transplant care and seamless access to Jefferson's transplantation teams.
Cancer research – Membership in the National Cancer Institute-designated Kimmel Cancer Center at Jefferson enables Lankenau Institute for Medical Research to engage in a number of collaborative studies, including work in the area of immunotherapy and immunogenetics.
Academic appointments at Jefferson for Main Line Health physicians and participation by MLH as a training site for Jefferson medical students, residents and other health care professionals allows for the sharing of expertise and advancement of clinical knowledge between our two organizations.
Jefferson's Radiation Oncology Service at Riddle Hospital and Riddle's membership in the Kimmel Cancer Center delivers quality care to cancer patients in Delaware County.
Main Line Health's HomeCare & Hospice Services (formerly The Home Care Network) in affiliation with Jefferson Home Infusion Therapy Services offers comprehensive home care services throughout Philadelphia and the western suburbs.
Main Line Health and Jefferson are evaluating several opportunities to combine our strengths for the benefit of the patients we serve. When you look at health care five years from now, I am confident that the relationship between our organizations will be among the strongest partnerships in the Philadelphia area.
Jack Lynch is president and CEO of Main Line Health.