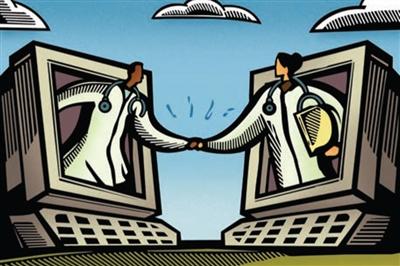 Physicians and nurses have worked side by side for many, many years. As a nurse for almost 30 years, I can recall many wonderful stories where a physician and I partnered in conversation to deliver difficult news, or promising news, or sometimes little news, simply an update on the patient's condition. Today, there are more opportunities than ever to be partners in the care of our patients and families. The ability to coordinate care, to help patients to understand their illness, and to facilitate the highest level of function for the patient to assure the greatest quality of life is readily available—and immensely important.
With all the advances in technology, I wonder about their impact on our conversations. We have migrated away from relationships, as exhibited by texts, tweets, email, and CPOE. The advances in technology—creating safer practices for patients with medical alerts, clarity of orders, protocols that provide the best evidence-based medicine to support the patient—are all examples. These advances improve the care setting for the patient, eliminating handwriting interpretations, order transcription, and guesses at the medication name. (I remember there were certain "special" individuals who easily could read the physician's writing, and I would seek them out to help with the orders.)
Many nurses today will chuckle at that memory. Our newer nurses wonder what order transcription means exactly. They are lost if the electronic health record is unavailable. Paper… "What do you mean, paper?" As we continue the technological journey, with easy access to order entry from any location and the expectation of immediate responses and communication, I would ask that you consider how and when you speak to—or seek—the nurses. If you have a patient that requires a "STAT" or "NOW" medication that you enter in the computer, do you tell the nurse as well, or do you assume our technology is that good and they will see it immediately?
Our technology is indeed very good. However, technology cannot replace our team relationships and communications about our patients. Just as I worry about the younger generation missing out on truly meaningful conversations and learning from others, I too am concerned that, as physicians and nurses, we are missing opportunities to communicate in a meaningful way. Please give some thoughtful reflection to your interactions with your entire health care team. The power of your communication, compassion, and empathy for our patients is best appreciated when we partner directly.
Thank you for all you do to care for our community across Main Line Health.
Barbara Wadsworth is chief nursing officer for Main Line Health.