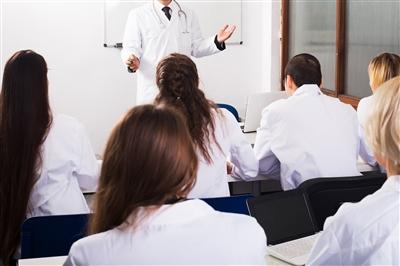 The Main Line Health medical staff structure is an integrated model that encompasses private practice physicians who are on staff, hospital-employed physicians, and physicians/physician groups who are under contract for provision of services to the hospital system.
Medical staff functions have traditionally included initial credentialing, reappointment, and approval of privileges for new procedures. Tools used to fulfill these tasks include focused and ongoing professional practice evaluation (FPPE and OPPE). The staff is responsible for peer review, including case study and quality concerns. By-law and policy issues such as investigations, interventions, confidentiality, and physician rights are also areas in which the medical staff is involved. The staff has administrative functions related to patient safety, infection control, pharmacy and therapeutics, medical records, and behavioral issues like disruptive behavior and practitioner health. This is only a partial list of the responsibilities of the medical staff. Ultimate responsibility for approval and implementation of any recommendations by the staff's Medical Executive Committee (MEC) lies with the Board of Main Line Health.
In addition to the above functions, the medical staff also takes an active role in continuing medical education. Your medical staff dues have always funded clinical educational efforts, such as Grand Rounds, at our various locations. A new additional effort is the Medical Executive Committee's budgeting of dedicated monies for physician education, which will enable members to carry out these medical staff responsibilities. This effort will be funded yearly. The educational initiative will allow invested physician members to receive up-to-date information which can then be shared with all staff members. It will also enable staff physicians to be in contact with members of the medical staffs from other institutions and learn from best practices in other settings.
It is the intention of the MEC to give physicians and physician leaders who are involved in these functions the tools and knowledge to lead in our complex and changing environment. Physicians who want to get involved can be assured that they will benefit not only from contact with experienced staff members but also from formal education.
Angus Gillis, MD, is president of the Main Line Health Medical Staff.