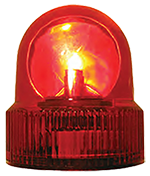 When a patient arrives at a hospital emergency department, the amount of information immediately available to the clinicians there can often affect the speed, and perhaps even the outcome, of care. Now, primary care physicians have the opportunity to increase both the speed and effectiveness of their patients' treatment in the ED.
An emergency department referral communication process implemented at all four Main Line Health acute hospitals provides an easy format for primary care physicians to inform the ED of a patient's chronic medical problems, allergies, current medications and other details.
By either faxing an available form, phoning the triage nurse, or simply sending it with the patient, primary care physicians can convey as much information as desired to help the ED more quickly care for the patient as well as to request information from the ED.
Considered simply a communication tool, the form is not part of the patient's official medical record and is not mandatory. To obtain a copy of the form, contact an Main Line Health physician liaison or Lorraine Placido, director of physician relations, at 484.580.1035.