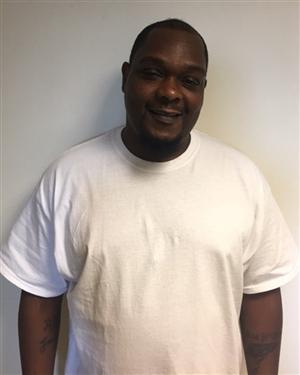 It was Valentine's Day 2017 and James Williams, 36, had just been to his annual update meeting with the kidney transplant team. He'd been on the waiting list for a new kidney for six years and was getting ready to head home on the bus—just like any other visit—but then he received a call. There was a matched kidney and James would receive the kidney transplant through the Lankenau Medical Center Kidney Transplant Program that very day.
"I was really hesitant about transplant when I got the call. It was weird thinking I would have a kidney that wasn't mine, and I've never had surgery before, but I decided to go ahead and do it. Dr. Shah really put me at ease before my surgery and made me feel comfortable."
Grateful life after kidney transplant
With a new kidney and a new life ahead of him, James is eager to get back to work to support his family, buy a house and save money. "I don't have to go to dialysis anymore," he says, "and I don't have that constant fear that something bad is going to happen during each treatment." Best of all, he adds, "I can pee again! That was surprising. I haven't done that in six years."
At home with his two sons James (14) and Jaden (3) and daughter Kayla (11), James enjoys laughing with his family. He loves watching movies and boxing, and just being with his kids. Aside from enjoying a few vices like candy and his favorite food: chicken (fried or baked), James is living a healthy life.
"I've been through a lot," he says. "I was out there doing all the wrong things, but now I get to live my life again. I pray to God and thank God every night that He helped me through all of this."
Your kidney transplant journey starts with an evaluation to determine if you are eligible for a transplant. Call 484.476.8485 to schedule an appointment with our Lankenau-based team.