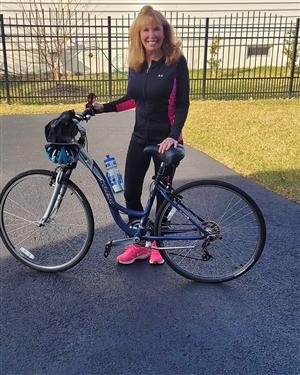 When Diane Cox of Wilmington, Delaware, experienced a small amount of rectal bleeding last summer, she saw her primary care physician right away. He suspected Diane had an anal skin tag—usually harmless excess skin around the anus—and referred her to a nearby colorectal surgeon for further evaluation.
The surgeon recommended a colonoscopy. But instead of a skin tag, the procedure showed that Diane had a large polyp in her colon.
She would need surgery to remove the polyp and part of her colon. Diane would also need to spend a week in the hospital and two months recovering.
She was stunned.
"I'm 64, and this was the first time I really had any health issue," Diane says. "I left there in tears, thinking 'I cannot believe this is happening to me.' I didn't want a part of my colon removed. Research indicated a colon resection could create problems for years to come."
Studying up
Diane immediately started contacting friends and acquaintances in health care for advice. During those conversations, one name kept coming up: John Marks, MD.
Through online research, Diane learned how Dr. Marks, chief of colorectal surgery at Main Line Health, is known internationally for pioneering minimally invasive surgical techniques. She made an appointment for a consultation with him, and in October 2020, after a thorough examination, Diane got what she was hoping for—a better option.
Dr. Marks told her she was a candidate for a state-of-the-art procedure he performs at Lankenau Medical Center that enables him to remove select polyps and rectal cancers while preserving the colon. Called single port robotic transanal minimally invasive surgery (SP rTAMIS), it involves removing the polyp entirely through the anus without any abdominal incision. Patients have less postoperative pain, fewer complications and a much faster recovery than with open surgery.
"This is really a tremendous story of technology and innovation being brought to the clinical forefront to help our patients have optimal outcomes for colorectal diseases," Dr. Marks says.
Head-of-the-class care
Dr. Marks is one of an elite group of surgeons using the latest generation of robotic technology to improve patient care. In fact, Dr. Marks helped develop the procedure Diane would have, and he has the most experience performing the procedure worldwide.
The da Vinci® SP surgical system is designed for deep and narrow access through tissue in the body, making it easier for surgeons to maneuver their specialized instruments in a small, confined space. During robotic TAMIS with the da Vinci SP system, these instruments are passed through a single cannula, or thin tube, to the rectum to remove the polyp. The hole in the rectum is then closed with sutures, from the inside out.
The ability to enter the body through a single 1-inch incision or no incision at all allows surgeons to perform complex procedures in the most minimally invasive way.
Excellence recognized
In 2019 Lankenau Medical Center became the first and only hospital on the East Coast to be awarded three-year accreditation by the National Accreditation Program for Rectal Cancer (NAPRC) for its rectal cancer program.
"We're proud that we're one of the first dozen centers in America to earn this distinction," Dr. Marks says. "It's recognition that our multidisciplinary approach to rectal cancer management at Lankenau, involving radiation oncology, medical oncology, radiology, pathology and of course colorectal surgery, leads to far better outcomes for patients."
Back to school
Dr. Marks further explains, "By better outcomes we mean longer survival, less frequent local recurrence, higher rates of sphincter preservation and higher rates of cure with the highest quality of life, meaning avoiding colostomy."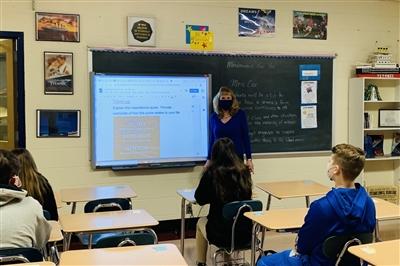 Dr. Marks performed Diane's robotic TAMIS in December 2020 at Lankenau. Fortunately, the pathology showed the polyp was benign. After the procedure, Diane's pain was so minimal it was easily managed with only Tylenol. "Shortly after the surgery—I'd say 20 minutes after coming out of general anesthesia—I walked to the restroom, which was probably 50 yards away," she says. "And I felt pretty good. I left the hospital on a Friday, after spending just one night. And after resting Saturday and Sunday, Monday I was back to teaching my seventh graders. "Since this has happened to me, I've told so many people: 'Do your research,'" she says. "Dr. Marks is a miracle worker. The care he and his team give is outstanding."
Main Line Health serves patients at hospitals and health centers throughout the western suburbs of Philadelphia. To schedule an appointment with a specialist at Main Line Health, call 1.866.CALL.MLH (225.5654) or use our secure online appointment request form.