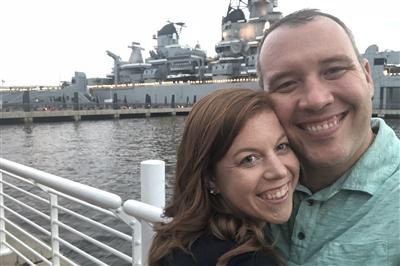 You may not think much about the health of your colon and rectum. But since colorectal cancer is the third-leading cause of cancer death in men and women, it's a good reminder to ask your health care provider if you're up-to-date on your colorectal cancer screening. This type of cancer develops from abnormal growths called polyps. Screening can find polyps so you can beat cancer before it even develops.
If you already have colorectal cancer, screening can often find it early, when it's easier to treat. If you or a loved one has cancer, you want to know that you're getting top-quality care. Patients come to Main Line Health from near and far to receive expert treatment for a wide range of colorectal health problems.
Pioneering advances in surgery
Lankenau Medical Center, part of Main Line Health, is a national leader in minimally invasive colorectal surgery (both laparoscopic and robotic), providing treatment for cancer and other disorders of the small intestine, colon, rectum and anus.
Lankenau was selected as one of the first three hospitals in the United States—and the first in Pennsylvania—to get a single-port robotic surgical system. This new robotic technology offers deep and narrow access to body cavities through one small incision. Currently, the single-port robot is FDA-approved for urologic surgeries, with plans to submit for FDA approval for colorectal and ENT procedures early next year. John Marks, MD, chief of colorectal surgery at Main Line Health, was a consultant in the surgical system's design.
Expert care for ulcerative colitis
One of Dr. Marks' patients is Addie Pangaro. Growing up, Pangaro watched her mother deal with Crohn's disease, a chronic inflammatory condition of the gastrointestinal tract. So, no one was surprised when Pangaro began working for the Crohn's & Colitis Foundation in 2014. What did catch Pangaro and her family off-guard was her own diagnosis with ulcerative colitis soon afterward.
Crohn's disease and ulcerative colitis are similar, but they're not the same condition. "In ulcerative colitis, the inflammation affects only the colon," says Adam Kaufman, MD, a gastroenterologist and expert in inflammatory bowel disease with a focus on Crohn's disease and ulcerative colitis at Lankenau Medical Center. "In Crohn's disease, the inflammation can be deeper and affect any part of the gastrointestinal tract."
Pangaro was in her mid-20s and recently married when she began having frequent bloody diarrhea and cramping. The first doctor she saw diagnosed ulcerative colitis and prescribed an oral medication. Within a couple of years, however, her condition took a sharp turn for the worse. "I lost a ton of weight and was really weak," Pangaro recalls.
It was at this point that Pangaro began seeing Dr. Kaufman, who prescribed regular infusions of a stronger medication. "Injections or infusions for Crohn's disease and ulcerative colitis attack targets within the body that drive inflammation throughout the whole system," says Dr. Kaufman. "They may help patients with moderate to severe disease."
Along with medication, medical testing plays a key role in managing these conditions. "Usually, the testing is a combination of lab work, imaging and scopes," Dr. Kaufman says. "Testing helps make sure a patient isn't developing complications."
State-of-the-art colorectal surgery
In some people, medications alone aren't enough to manage ulcerative colitis, so surgery is required. That turned out to be true for Pangaro. In 2016, Dr. Marks performed a single-incision laparoscopic J-pouch surgery on her. Because she was so sick, the colon and rectum were first removed. Then a new rectum was built as a J-shaped pouch to hold stool and was attached to the anus. After a person completes all stages of this surgery, he or she can maintain continence and have bowel movements much as before.
"Getting the surgery was a big step, but I know it was the right decision," Pangaro says. "My husband, Joe, was amazing through it all. Now we celebrate August 15. It's the day I had my colon removed—and the day that I believe saved my life."
After undergoing multiple stages of surgery to treat her debilitating ulcerative colitis, Addie Pangaro is back to enjoying an active life with her husband, Joe. That includes exercising several times a week and volunteering for the Crohn's & Colitis Foundation. And she still sees Dr. Kaufman regularly, because managing ulcerative colitis is a lifelong challenge.
If you're experiencing symptoms like cramping, diarrhea or weight loss and you know something isn't right, trust your gut. The gastroenterologists at Main Line Health, with locations throughout the Philadelphia region, manage all forms of digestive diseases and can answer your questions.
Main Line Health serves patients at hospitals and health centers throughout the western suburbs of Philadelphia. To schedule an appointment with a specialist at Main Line Health, call 1.866.CALL.MLH (225.5654) or use our secure online appointment request form.