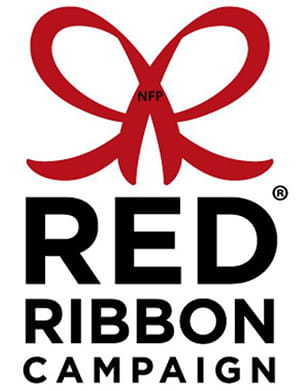 In honor of Red Ribbon Week (October 23–31), a week-long campaign across the U.S. organized by the National Family Partnership (NFP) that encourages people to wear red ribbons to raise awareness of the destruction caused by drugs in America, Bryn Mawr Rehab Hospital's Cruisin' Smart program will host a series of "Red Ribbon" presentations that focus on the dangers of distracted driving at area schools.
Since its beginning in 1985, the Red Ribbon has touched the lives of millions of people around the world. In response to the brutal murder of Enrique Camarena, a U.S. Drug Enforcement Administration agent, angered parents and youth in communities across the country began wearing red ribbons of satin as a symbol of their commitment to raise awareness of the killing and destruction cause by drugs in America. In 1988, NFP sponsored the first National Red Ribbon celebration. Today, the Red Ribbon serves as a catalyst to mobilize communities to educate youth and encourage participation in drug prevention activities.
This year's national theme is Send a Message. Stay Drug Free. The theme is a call to action to speak out in support of healthy choices. The theme is also a reminder that by staying drug free, you are sending a message to yourself and others about how much you value yourself, your overall health, your community and your future.
Cruisin' Smart, celebrating its 29th year, tailors sessions for the community from elementary school through college. Cruisin' Smart speakers live with life-changing injuries, ranging from paralysis to brain injuries, and many of them are former Bryn Mawr Rehab patients who want to give back to a larger community. They were either a driver, passenger, pedestrian, or passing motorist when a single moment changed their lives forever. The program will provide the community with eight presentations throughout "Red Ribbon" week at a variety of public schools and a juvenile probation center.