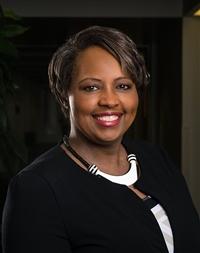 After an extensive, nationwide search, Main Line Health has appointed Shelly Buck, DNP, RN, MBA, as the new president of Riddle Hospital. The hospital's current President, Gary Perecko, FACHE, will continue his role ahead of his retirement to assist with the transition of leadership.
In her new role, Buck will provide leadership and operational oversight at Riddle Hospital and will collaborate with the Senior Leadership Team, Medical Staff leadership, Riddle Hospital Foundation Board, and her executive colleagues across Main Line Health to identify strategies for success and to ensure that the effective execution of those strategies are in line with Main Line Health's Mission, Vision, Values, and Strategic Plan. Buck's other key responsibilities will include serving as System Executive of Senior Services; participation, leadership and execution in the System strategic planning process and related goals and outcomes; and aligning her team and resources around Main Line Health's strategic vision. Buck's arrival will coincide with the execution of the Master Facility Plan at Riddle Hospital, which will benefit from her leadership and expertise.
"Shelly's dynamic, engaging and influential leadership presence, as well as her commitment to excellence and innovation, make her a tremendous asset to the Main Line Health team," says Jack Lynch, FACHE, President and CEO, Main Line Health. "We are thrilled to welcome Shelly's contributions to Main Line Health's culture of compassion and commitment to human care. As both a nurse and health care executive, Shelly brings a broad and extensive background of highly effective and successful executive leadership and superior outcomes."
Buck has almost 20 years of experience in health care leadership. Most recently, Buck served as Chief Operating Officer and Chief Nursing Officer at Wellspan York Hospital, where she focused on aligning the team to implement a shared governance structure to apply for Magnet designation. Prior to her time at York, Buck held a series of roles with increasing responsibility at Bon Secours Health System, ranging from nursing leadership to Chief Operating Officer. During these 10 years, Buck experienced a wealth of leadership challenges that she successfully tackled, including significantly reducing staff turnover and developing a culture of innovation and transparency that resulted in an enhanced patient experience as well as significant operational improvements.
Buck received her Bachelor of Science in Nursing degree from Virginia Commonwealth University, a Master of Business Administration degree from the University of Maryland, and a Doctor of Nursing Practice in Executive Leadership degree, from Old Dominion University. Born and raised in Moorestown, New Jersey, Buck is looking forward to returning to the Philadelphia area along with her fiancée, Greg Pearson.