International leaders within the field of colorectal cancer meet to discuss innovations in treatment and outcomes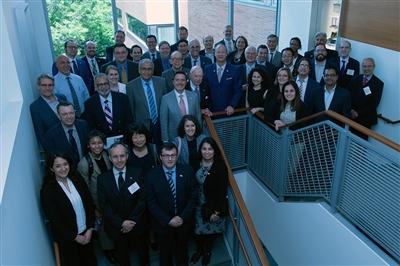 Lankenau Medical Center, part of Main Line Health, hosted the Multidisciplinary International Rectal Cancer Society (MIRCS) symposium on May 1-3 that featured research updates, clinical presentations, and panel discussions by international leaders in the field of rectal cancer, with a focus on evolving strategies for optimizing oncologic and quality of life outcomes of care. During the three-day symposium, a live Transanal Total Mesorectal Excision (taTME) procedure, which originated at Lankenau and uses a so-called "bottom-up approach" in which dissection of the affected tissues is started transanally rather than through the abdomen in order to improve the cancer surgery, was telecasted to the audience. The surgery was performed by Symposium Director John H. Marks, MD. This was followed by didactic lectures from an all-star, international faculty and then the participants performed the surgery on a cadaveric model to master the procedure themselves.
"It was an honor to host this incredible symposium, which brought together 75 physicians from 15 countries and four continents who are all dedicated to moving the needle forward for rectal and colorectal cancer patients across the globe," says John H. Marks, MD, renowned colorectal surgeon who serves as the director of the Colorectal Center at Lankenau Medical Center and chief of the section of colorectal surgery at Main Line Health. "Throughout the course of the three-day meeting, physician experts in surgery, medical oncology, radiation oncology and radiology shared discussions and demonstrations of advanced techniques to treat colorectal cancers and to improve quality of life for patients."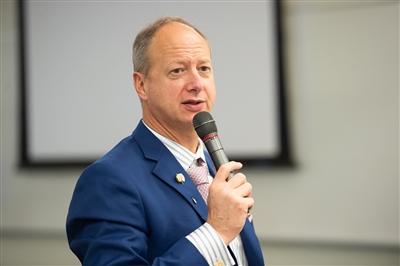 At Main Line Health, the Colorectal Center at Lankenau Medical Center serves as epicenter for the exploration, development and clinical application of advanced technology with emphasis on minimally invasive procedures. The center also provides a fellowship and advanced postgraduate educational programs for surgeons and multidisciplinary specialists, as well as informational services for health care personnel and the public. The Colorectal Center is led by Dr. Henry Schoonyoung and Dr. John Marks, who has pioneered significant breakthroughs that are now considered worldwide standards of care for colorectal cancer, including the Transanal Abdominal Transanal Radical Proctosigmoidectomy (TATA), a surgical procedure that not only removes colorectal cancer, but preserves sphincter function, preventing the need for a colostomy bag.
For the MIRCS Symposium's full agenda and a list of participating physician leaders, visit mircs.mainlinehealth.org. To schedule an appointment with a colorectal specialist at Main Line Health, call 1.866.CALL.MLH (225.5654) or use our secure online appointment request form.