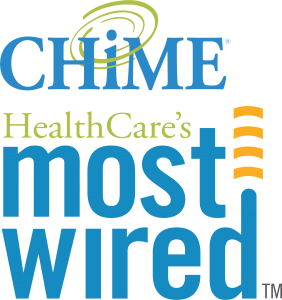 For the 10th consecutive year, Main Line Health was named to CHIME HealthCare's Most Wired list for 2018. Most Wired is celebrating its 20th year as the industry's benchmark of quality in health care IT, and its first year under the College of Healthcare Information Management Executives (CHIME).
"Being recognized one again as 'Most Wired' exemplifies Main Line Health's commitment to staying well ahead in strategic information technology in an effort to provide a superior patient experience," explained Kay Carr, senior vice president and chief information officer at Main Line Health. "Our long-term strategic investment in information technology complements our ongoing enhancements in care quality, safety and state-of-the-art facilities."
As a Most Wired health system, Main Line Health has integrated technology in every facet of the health care delivery system, including launching Epic last spring as Main Line Health's comprehensive clinical and business platform. Through the Epic project and parallel initiatives, Main Line Health is working to transform the way care is delivered across the health system.
"Most Wired is a tribute to the organizations and dedicated people in them who are transforming health care and improving patient outcomes," said Russell Branzell, CHIME president. "Thanks to our 2018 participants, we are raising the standards of care—and saving lives."