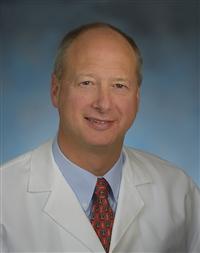 (Wynnewood, Pa.) – The American Cancer Society (ACS) released new recommendations for colorectal cancer screening guidelines, including the age screenings should begin for colorectal cancer. Previously, the screening age for a person at average risk was 50. The new guidelines have reduced that age to 45.
"By lowering the screening age, our goal is to detect colorectal cancer earlier in patients who are at an increased risk for the disease," explains John Marks, MD, chief of colorectal surgery at Main Line Health and medical director of the Harry Paul Mirabile, Sr. Colorectal Cancer Center at Lankenau Medical Center. "Even with advances in detection and treatment, colorectal cancer is the number one abdominal malignancy that affects both men and women. Roughly one in 20 Americans will develop this cancer, and the tragedy is that it is entirely preventable by getting a colonoscopy."
Last year, the Journal of the National Cancer Institute found that colon cancer rates increased from one percent to 2.4 percent annually since the mid-1980s among adults age 20–39. For the 39 years encompassed in the study, rectal cancer rates grew 3.2 percent annually for adults age 20–39.
"Colon and rectal cancer have, historically, affected older men and women. But the most recent research shows an increase in the number of adults in their twenties and thirties who are being diagnosed with these cancers, particularly rectal cancer, and this requires doctors and patients to sit up and take notice," says Dr. Marks.
What about people with a high risk of colorectal cancer?
If you're already at an increased risk for colorectal cancer as a result of your lifestyle or family history, you may need to begin screenings at an earlier age. Talk to your health care provider about your risk factors and what age you should begin screenings.
People who are at high or increased risk for colorectal cancer can include those with:
A family or personal history of colon or rectal cancer or colorectal polyps.
A family or personal history of other cancers: ovarian, uterine, gastric and breast.
A history of inflammatory bowel disease.
A personal history of radiation to the abdomen or pelvic area as a result of cancer treatment.
Your options for colorectal cancer screening
The ACS' new guidelines also issue recommendations about colorectal cancer screening methods. While colonoscopy remains the gold standard for both the detection and treatment of colorectal cancer and precancerous polyps, other options are available. In its new guidelines, the ACS recommends choosing from six different types of screening tests:
Highly sensitive fecal immunochemical test annually
Highly sensitive guaiac-based fecal occult blood test annually
Multi-targeted stool DNA test every three years
Colonoscopy every 10 years
Virtual colonoscopy (CT colonography) every five years
Flexible sigmoidoscopy every five years
These screening recommendations are for every patient, and it does not matter which method you choose. However, if a test is positive, make sure to follow up with your health care provider, as you will then require a colonoscopy.
"If one of these screenings tests is positive, get a colonoscopy for a more accurate diagnosis," explains Dr. Marks. "A colonoscopy can detect potentially cancerous polyps and lesions before they develop into cancer or a more progressive form of cancer."
Don't delay a colorectal screening
If you're noticing any of the following symptoms of colorectal cancer—regardless of your age or health status—call your health care provider:
A change in bowel habits, like diarrhea or constipation
Rectal bleeding
Blood in the stool
Abdominal pain or cramping
Weakness and fatigue
Unintended weight loss
These can be early signs of colorectal cancer, and timely treatment can affect your choice of treatment options and survival.
Clinical care, scientific research and physician education
The Colorectal Center at Lankenau Medical Center serves as a laboratory for the exploration, development and clinical application of advanced technology with emphasis on minimally invasive procedures. The center also provides a fellowship and advanced postgraduate educational programs for surgeons and multidisciplinary specialists, as well as informational services for health care personnel and the public, which includes primary and secondary prevention.
To schedule an appointment with a colorectal specialist at Main Line Health, call 1.866.CALL.MLH (225.5654) or use our secure online appointment request form.